Acquia Engage took place last week. For the first time in seven years, it was an all-virtual event.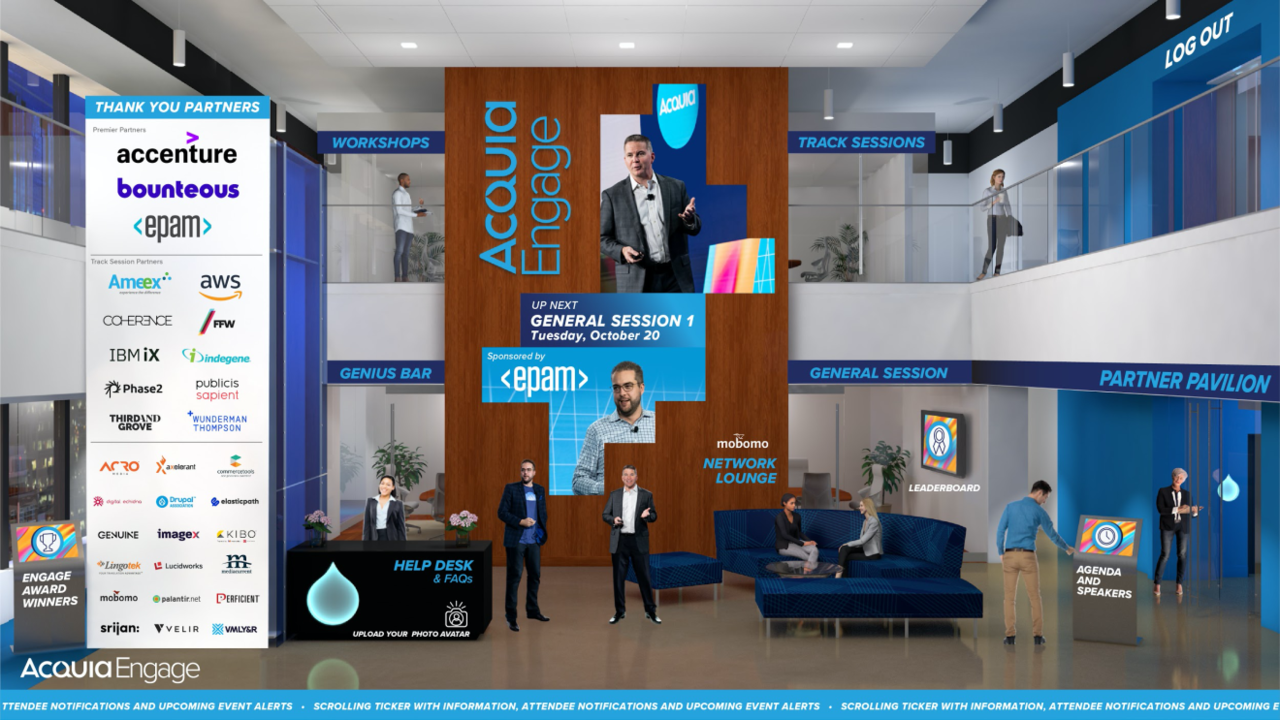 The best way to learn about what Acquia has been up to, is to watch the recording of my opening keynote. In 30 minutes, I cover 10 major updates to Acquia's Digital Experience Platform. We packed the presentation with short product demos. You can also download a copy of my slides (65 MB), but you won't get to see the demos.
Acquia Drupal Cloud updates
First, I talked about new features for Acqiua's Drupal Cloud. All features are focused on helping developers migrate, develop, design and launch Drupal sites faster.
I covered the following new features for Acquia's Drupal Cloud:
Acquia Migrate: A family of products that help you migrate to Drupal 9 five times faster and easier.
Acquia Cloud IDE: A cloud-based development environment optimized for Drupal and Acquia.
Acquia CMS: An easy, out-of-the-box distribution of Drupal 9. It comes pre-integrated with Acquia's products.
Acquia Site Studio Page Builder: A new page builder for Acquia's low-code/no-code website building tool. It's optimized for marketers and content creators.
Acquia Cloud Next: A container-based cloud hosting environment optimized for speed, scale and security.
Acquia Marketing Cloud updates
Next, I covered new Marketing Cloud features. Marketers today are using more and more tools to get their jobs done. Unfortunately, many of these tools are not well-integrated. This lack of integration results in siloed customer information and inefficient marketing. Ultimately these silos lead to poor customer experiences. Acquia Marketing Cloud solves these problems by eliminating these silos. We combine or unify customer data profiles, segments, analytics, and machine learning capabilities into a single, easy-to-use platform.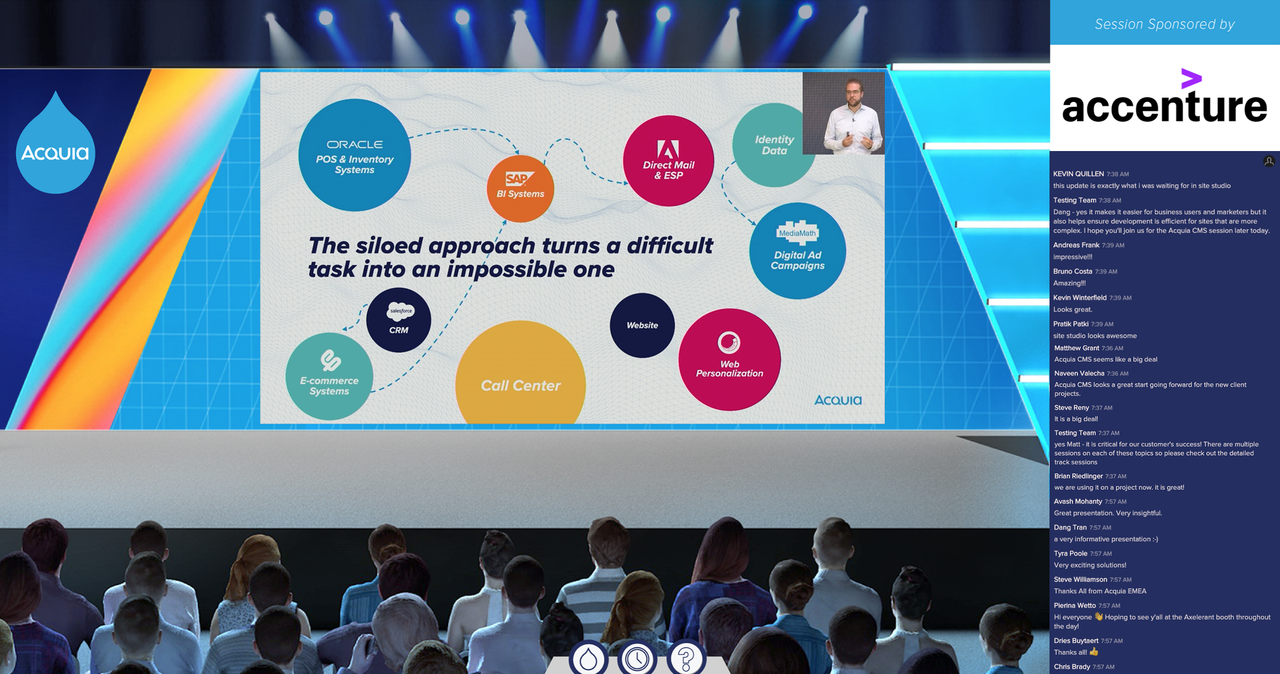 New announcements for Acquia's Marketing Cloud include:
Unified real-time user profiles: Aggregates customer actions across platforms into profiles in real-time. Use them instantly in marketing campaigns.
Universal segments: Use consistent segments across every tool within Acquia Marketing Cloud. A segment created in our Customer Data Platform (CDP) automatically becomes available in our website personalization product and multi-channel marketing automation solution.
360º marketing analytics: Measures marketing campaign effectiveness across the Acquia Marketing Cloud.
"Predictive sends" machine learning model: Uses machine learning to predict the best time to send campaign emails.
COVID-19 dashboard: Helps you understand your customers' shift from offline to online, as well as changes in channel preferences, product preferences and opportunities for growth.
Closing words
I'm proud that Acquia is innovating faster than ever before. I want to thank our product and engineering teams for working incredibly hard in the midst of a pandemic.
— Dries Buytaert