Acquia's holiday gift drive is one of my favorite traditions and most meaningful ways to give back.

Yesterday in Acquia's Boston headquarters, there were hundreds of presents covering the lobby. These gifts were donated by over 130 Acquians on behalf of the Department of Children and Family Services' Wonderfund. For years, Acquia has participated in this holiday gift drive to support children that otherwise wouldn't receive presents this season. This December, we were able to collect gifts for 200 children throughout Massachusetts.
One of Acquia's founding values is to "Give back more". Inspired by our Open Source roots, contributing back to our communities is ingrained into the way we work. Acquia's annual gift drive is one of the most meaningful examples of giving back. It's incredibly heartwarming to see the effort and passion that goes into making the gift drive possible. Year after year, Acquia's gift drive remains one of my favorite office moments. It makes me incredibly proud to be an Acquian. Happy Holidays!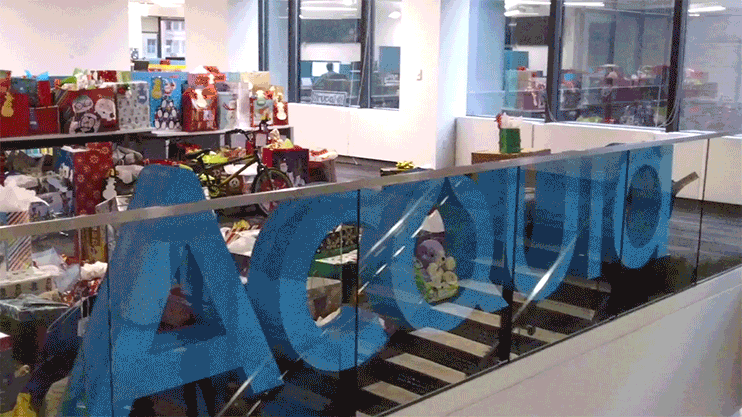 — Dries Buytaert