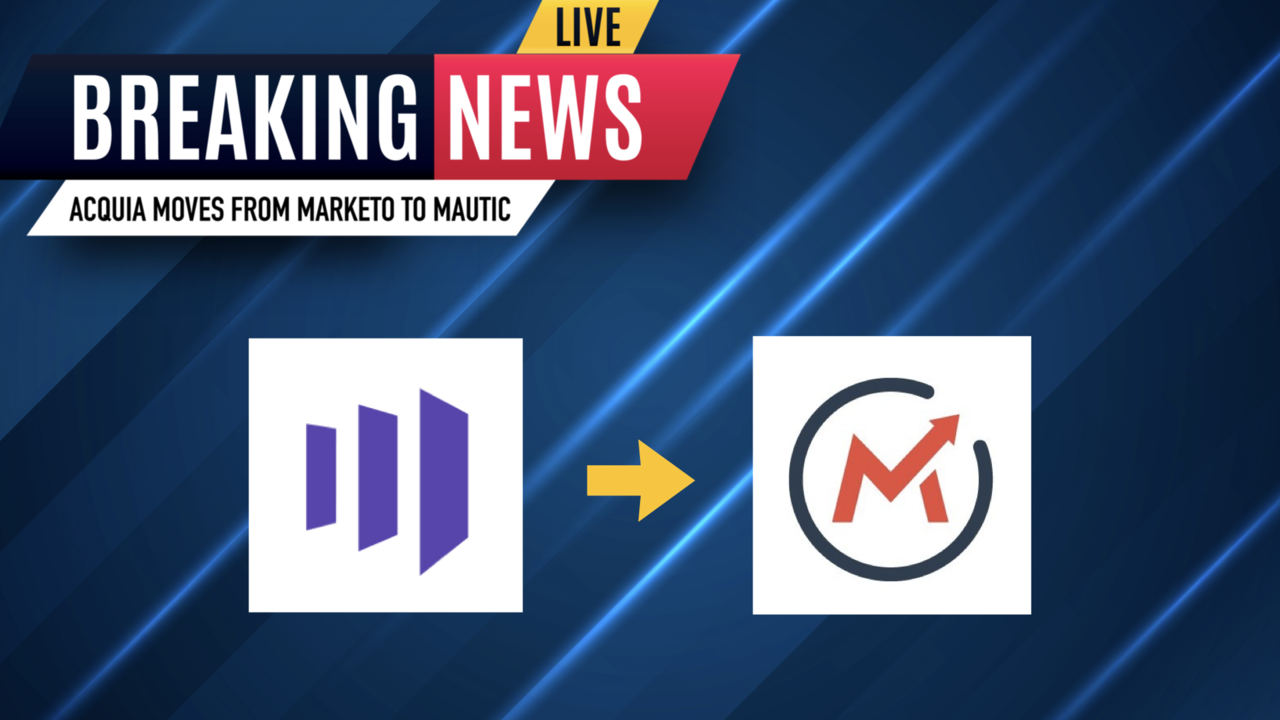 When Acquia acquired Mautic Inc (now named Acquia Campaign Studio), we believed that the world needed to move beyond closed, legacy marketing solutions like Marketo.
At the time of the acquisition, Acquia was a Marketo user. As of November 2020, Acquia moved completely off Marketo to Campaign Studio.
While this move probably won't come as a surprise, it still is an important milestone for us. Marketo was a critical part of Acquia's marketing operations.
The freedom to innovate
Our marketing team needed flexibility to experiment with new technologies. Marketo limited them to using integrations within its own ecosystem. With an Open Source solution like Acquia Campaign Studio, we took charge of our own destiny. We can now build all the integrations and customer experiences we want.
Thinking beyond email
Today, almost every interaction with a customer is multi-faceted. Customers may be using mobile, voice, chat or any number of other channels. Marketo still only includes email in its communications offering. With Campaign Studio, Acquia can reach customers and prospects through multichannel communications, including email, direct social messages, SMS, web notifications and more.
Enterprise features without complexity
Many enterprise software tools (Marketo included) lock customers into their proprietary ecosystems. Getting data out of these platforms is much harder than getting it in. This is one of the reasons why it took some time to migrate off Marketo. It feels great to take control back over our own data.
Embracing open marketing
Overall, an open approach to marketing will provide Acquia with many advantages. We're no longer locked into a vendor's roadmap and limited partner ecosystem. Instead, we can move quickly to create the exact solution we need to make our customers' experiences better and more personal.
Many technology solutions shape what you can do for the customer experience. Starting today, we're letting the customer experience shape the solution.
— Dries Buytaert