How Wikipedia serves 10,000 link previews per second
You might have noticed that Wikipedia recently started enabling link previews; when you hover over a link, it displays a card with more information about the linked page.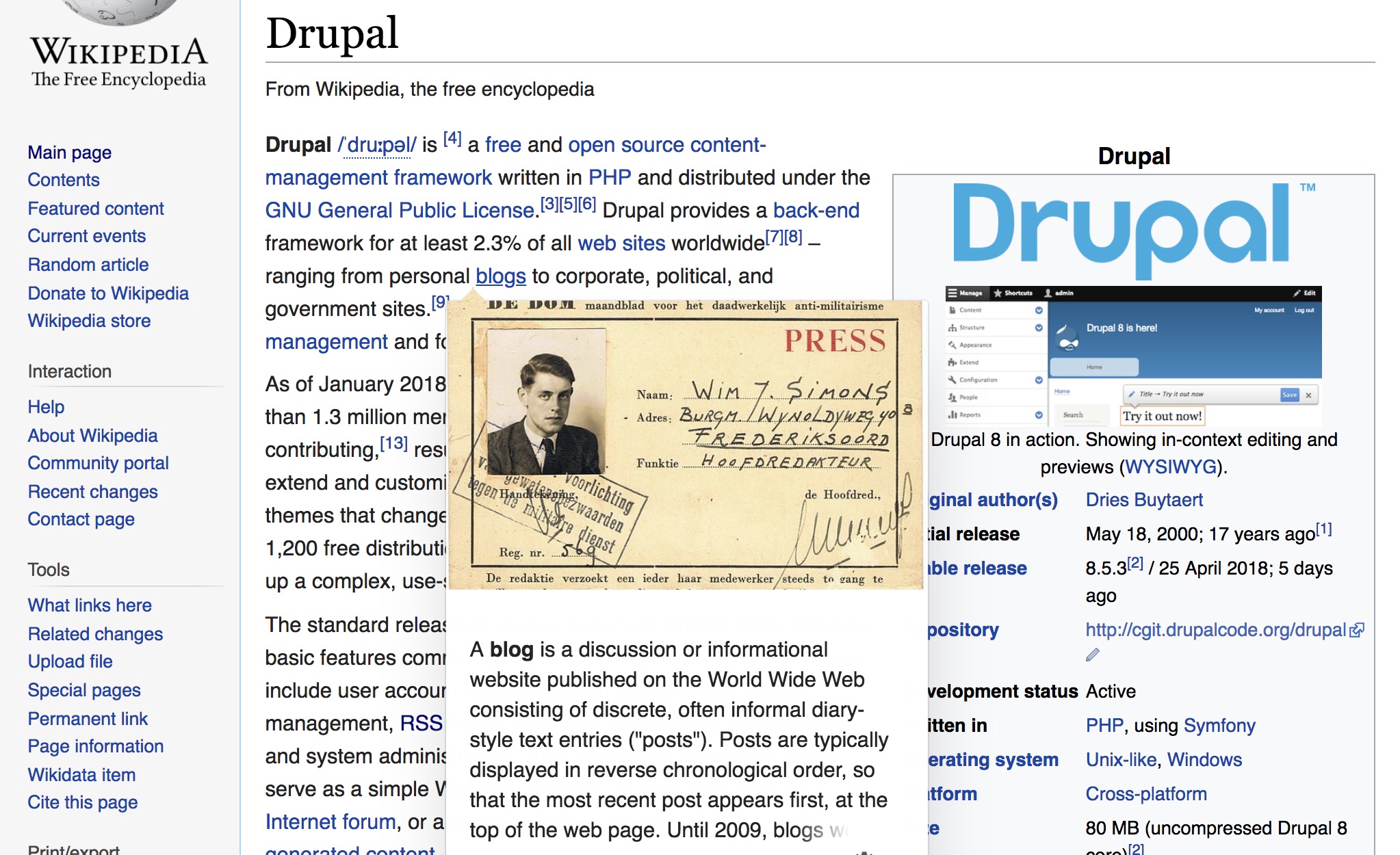 My first reaction was: what took them so long? Link previews help to solve an important usability problem of having to open many articles, often in multiple browser tabs. However, after I started to read more about how Wikipedia implemented the link previews, I was reminded of how hard it is to do things at the scale Wikipedia requires.
Nirzar Pangarka, who works as a designer at the Wikimedia Foundation, shared that more than 10,000 links get hovered each second across Wikipedia. In another post, David Lyall, an engineering manager at the Wikimedia Foundation, shared that they are seeing up to half a million hits every minute on the API that serves the link preview cards.
I have a great appreciation for Wikipedia's seemingly straightforward link previews. Delivering a feature at this scale is an impressive achievement.
— Dries Buytaert