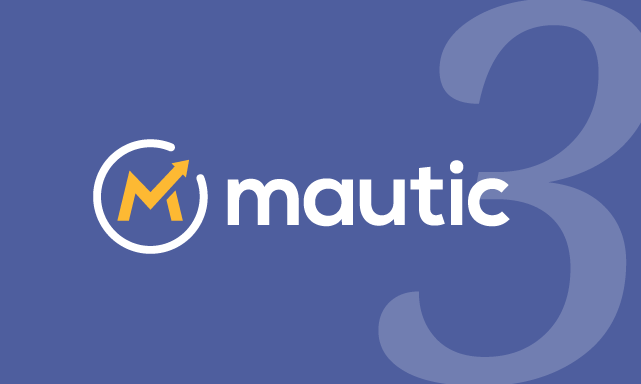 A year ago, Acquia acquired Mautic. Mautic is an Open Source marketing automation and campaign management platform.
Some of you have been wondering: What has been going on since the acquisition?. It's high time for an update!
Mautic 3 released
Mautic 3 was released last night. It is the first major release in four years, and a big milestone!
I'd like to extend a big thank you to everyone who contributed to Mautic 3. I'm also proud to say that Acquia was the largest contributor.
For me personally, it was nice to see some long-term Drupal developers contribute to Mautic 3. When Acquia acquired Mautic, I hoped to see cross-pollination between Drupal and Mautic.
A streamlined release model for Mautic 4
The Mautic 3 release was mostly an "under the hood" release. The focus was on upgrading and modernizing Mautic's underlying frameworks (e.g. Symfony and other dependencies).
We want Mautic 4 to offer some much-requested new features. In order to do so, Mautic is switching to a new innovation and release model. Instead of having to wait almost four years for a major release with new features, there will be four Mautic releases with new features each year.
The Drupal community went through a similar transformation five years ago. The Drupal community now brings more value to its users in less time. Because of the faster innovation cycle, Drupal also has more active contributors than ever before.
A quarterly release cycle creates a healthy heartbeat for an Open Source project. You can expect Mautic to deliver improvements more frequently and predictably moving forward.
A streamlined governance model
As a young Open Source project, Mautic was lacking clearly defined roles and responsibilities. For example, it was unclear to many (including me) how the Open Source project and Mautic, Inc., the for-profit company, best collaborated.
With the acquisition by Acquia, the need for clear roles and responsibilities became even more called for.
One of the first things Acquia did post-acquisition was to develop a new governance model in collaboration with the Mautic community.
Mautic's new governance model defines different teams and working groups, how the community and Acquia collaborate, and more. With roles and responsibilities more clearly defined, we can go faster together.
A new project lead
I'm also excited to share that Ruth Cheesley is Mautic's new Project Lead.
Ruth has been involved with Mautic for a long time, and prior to Mautic, was on Joomla!'s Community Leadership Team. She is also a member of Drupal's Community Working Group. Ruth works at Acquia. As she is part of my team, I've been working closely with Ruth for the past 6+ months and could not be more excited about her involvement and new role.
Ruth has the full support of Acquia, Mautic's community leadership team, and DB Hurley, Mautic's founder and previous Project Lead. A big thank you to DB for his leadership and having guided Mautic thus far — getting an Open Source project off the ground and to this stage is no small feat.
Conclusions
With a new governance model, leadership structure, as well as a new release and innovation model for Mautic, we're set up well to accelerate and innovate for the long run.
— Dries Buytaert