In my latest SXSW talk, I showed a graphic of each of the major technology giants to demonstrate how much of our user data each company owned.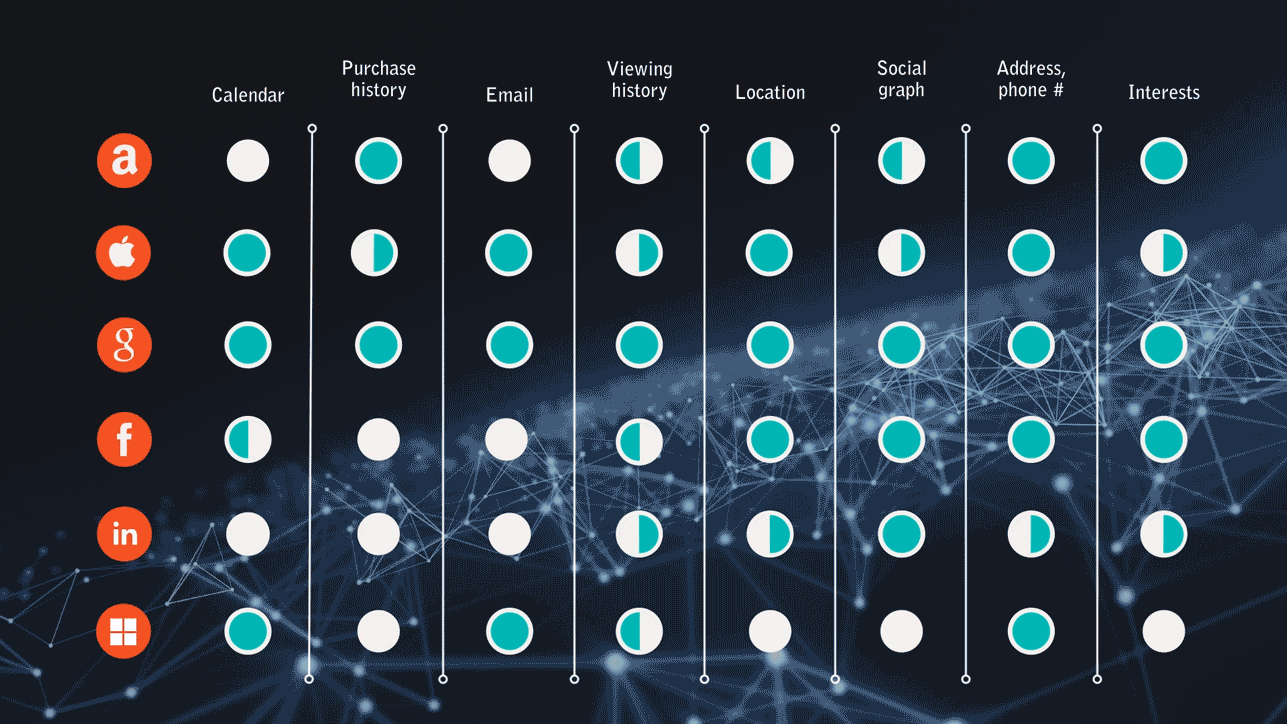 I said they won't stop until they know everything about us. Microsoft just bought LinkedIn, so here is what happened: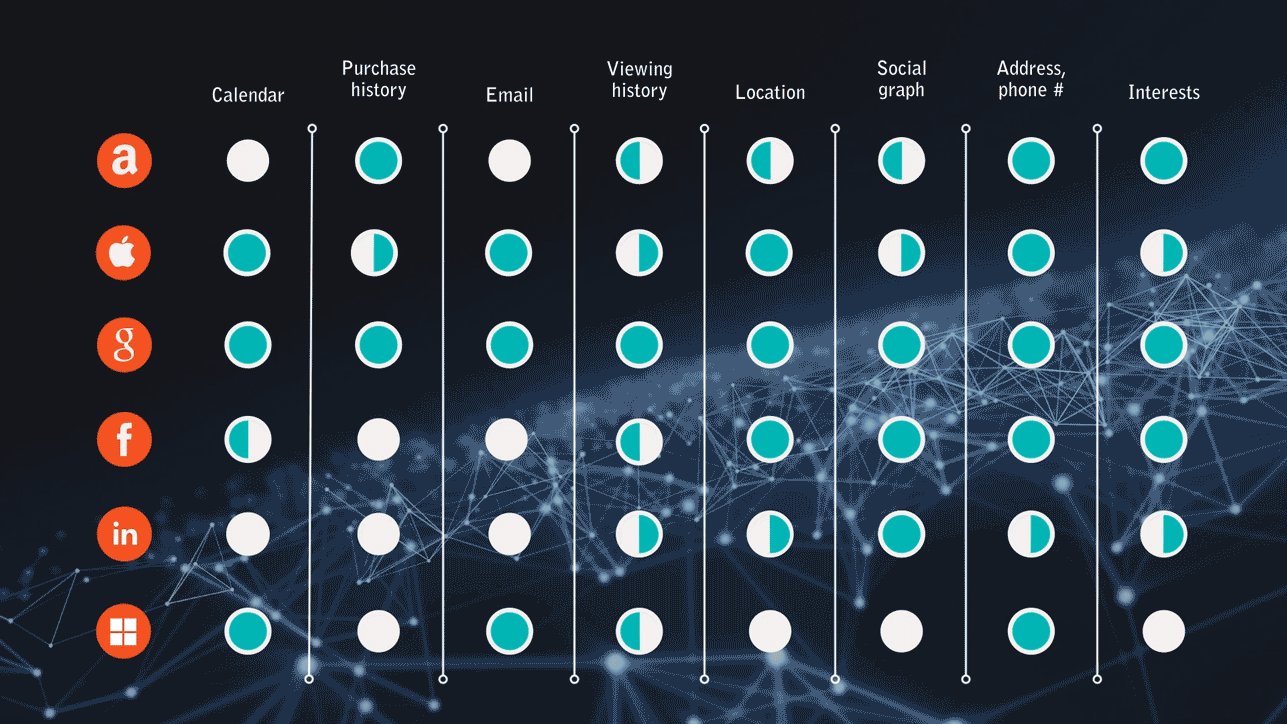 By acquiring the world's largest professional social network, Microsoft gets immediate access to data from more than 433 million LinkedIn members. Microsoft fills out the "social graph" and "interests" circles. There is speculation over what Microsoft will do with LinkedIn over time, but here is what I think is most likely:
With LinkedIn, Microsoft could build out its Microsoft Dynamics CRM business to reinvent the sales and marketing process, helping the company compete more directly with SalesForce.
LinkedIn could allow Microsoft to implement a "Log in with LinkedIn" system similar to Facebook Connect. Microsoft could turn LinkedIn profiles into a cross-platform business identity to better compete with Google and Facebook.
LinkedIn could allow Microsoft to build out Cortana, a workplace-tailored digital assistant. One scenario Microsoft referenced was walking into a meeting and getting a snapshot of each attendee based on his or her LinkedIn profile. This capability will allow Microsoft to better compete against virtual assistants like Google Now, Apple Siri and Amazon Echo.
LinkedIn could be integrated in applications like Outlook, Skype, Office, and even Windows itself. Buying LinkedIn helps Microsoft limit how Facebook and Google are starting to get into business applications.
Data is eating the world
In the past I wrote that data, not software, is eating the world. The real value in technology comes less and less from software and more and more from data. As most businesses are moving applications into the cloud, a lot of software is becoming free, IT infrastructure is becoming a metered utility, and data is what is really makes or breaks business results. Here is one excerpt from my post: "As value shifts from software to the ability to leverage data, companies will have to rethink their businesses. In the next decade, data-driven, personalized experiences will continue to accelerate, and development efforts will shift towards using contextual data.". This statement is certainly true in Microsoft / LinkedIn's case.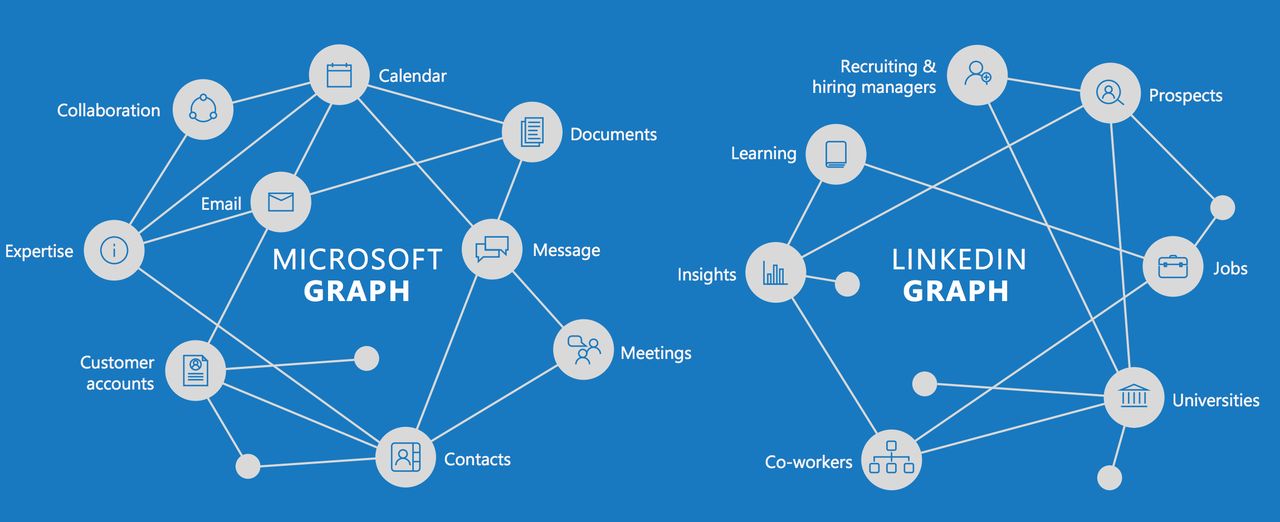 If this deal shows us anything, it's about the value of user data. Microsoft paid more than $60 per registered LinkedIn user. The $26.2 billion price tag values LinkedIn at about 91 times earnings, and about 7 percent of Microsoft's market cap. This is a very bold acquisition. You could argue that this is too hefty a price tag for LinkedIn, but this deal is symbolic of Microsoft rethinking its business strategy to be more data and context-centric. Microsoft sees that the future for them is about data and I don't disagree with that. While I believe acquiring LinkedIn is a right strategic move for Microsoft, I'm torn over whether or not Microsoft overpaid for LinkedIn. Maybe we'll look back on this acquisition five years from now and find that it wasn't so crazy, after all.
— Dries Buytaert