For the fifth year in a row, Acquia has been recognized as a leader in the Gartner Magic Quadrant for Web Content Management, next to Adobe and Sitecore.
Today, Acquia was named a leader in the 2018 Gartner Magic Quadrant for Web Content Management. Acquia has now been recognized as a leader for five years in a row.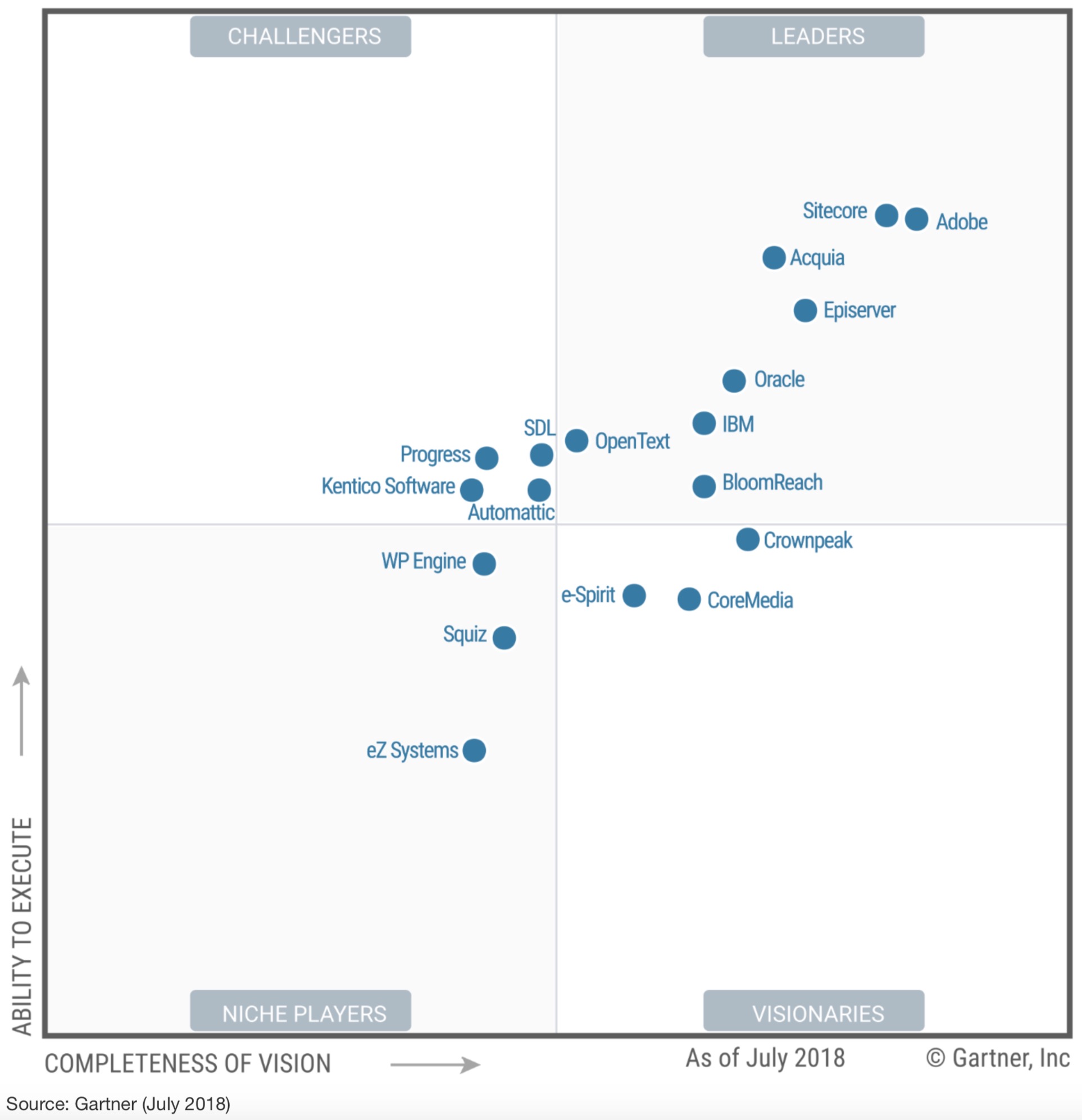 Analyst reports like the Gartner Magic Quadrant are important because they introduce organizations to Acquia and Drupal. Last year, I explained it in the following way: If you want to find a good coffee place, you use Yelp. If you want to find a nice hotel in New York, you use TripAdvisor. Similarly, if a CIO or CMO wants to spend $250,000 or more on enterprise software, they often consult an analyst firm like Gartner..
Our tenure as a top vendor is not only a strong endorsement of Acquia's strategy and vision, but also underscores our consistency. Drupal and Acquia are here to stay!
What I found interesting about this year's report is the increased emphasis on flexibility and ease of integration. I've been saying this for a few years now, but it's all about innovation through integration, rather than just innovation in the core platform itself.
Just look at the 2018 Martech 5000 — the supergraphic now includes 7,000 marketing technology solutions, which is a 27% increase from a year ago. This accelerated innovation isn't exclusive to marketing technology; its happening across every part of the enterprise technology stack. From headless commerce integrations to the growing adoption of JavaScript frameworks and emerging cross-channel experiences, organizations have the opportunity to re-imagine customer experiences like never before.
It's not surprising that customers are looking for an open platform that allows for open innovation and unlimited integrations. The best way to serve this need is through open APIs, decoupled architectures and an Open Source innovation model. This is why Drupal can offer its users thousands of integrations, more than all of the other Gartner leaders combined.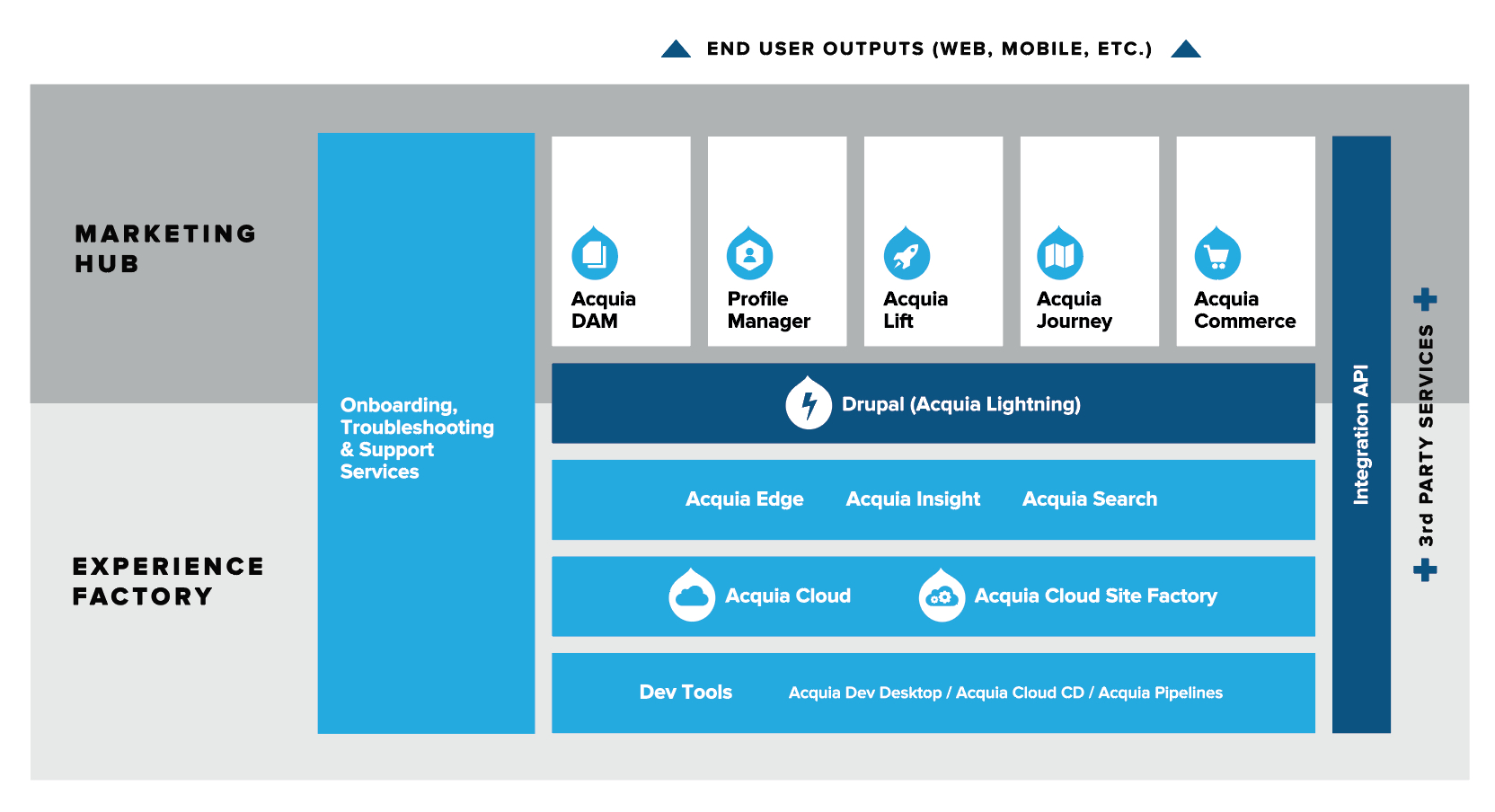 When you marry Drupal's community-driven innovation with Acquia's cloud platform and suite of marketing tools, you get an innovative solution across every layer of your technology stack. It allows our customers to bring powerful new experiences to market, across the web, mobile, native applications, chatbots and more. Most importantly, it gives customers the freedom to build on their own terms.
Thank you to everyone who contributed to this result!
— Dries Buytaert