Acquia was named a leader in The Forrester Wave™: Content Management Systems, Q3 2023.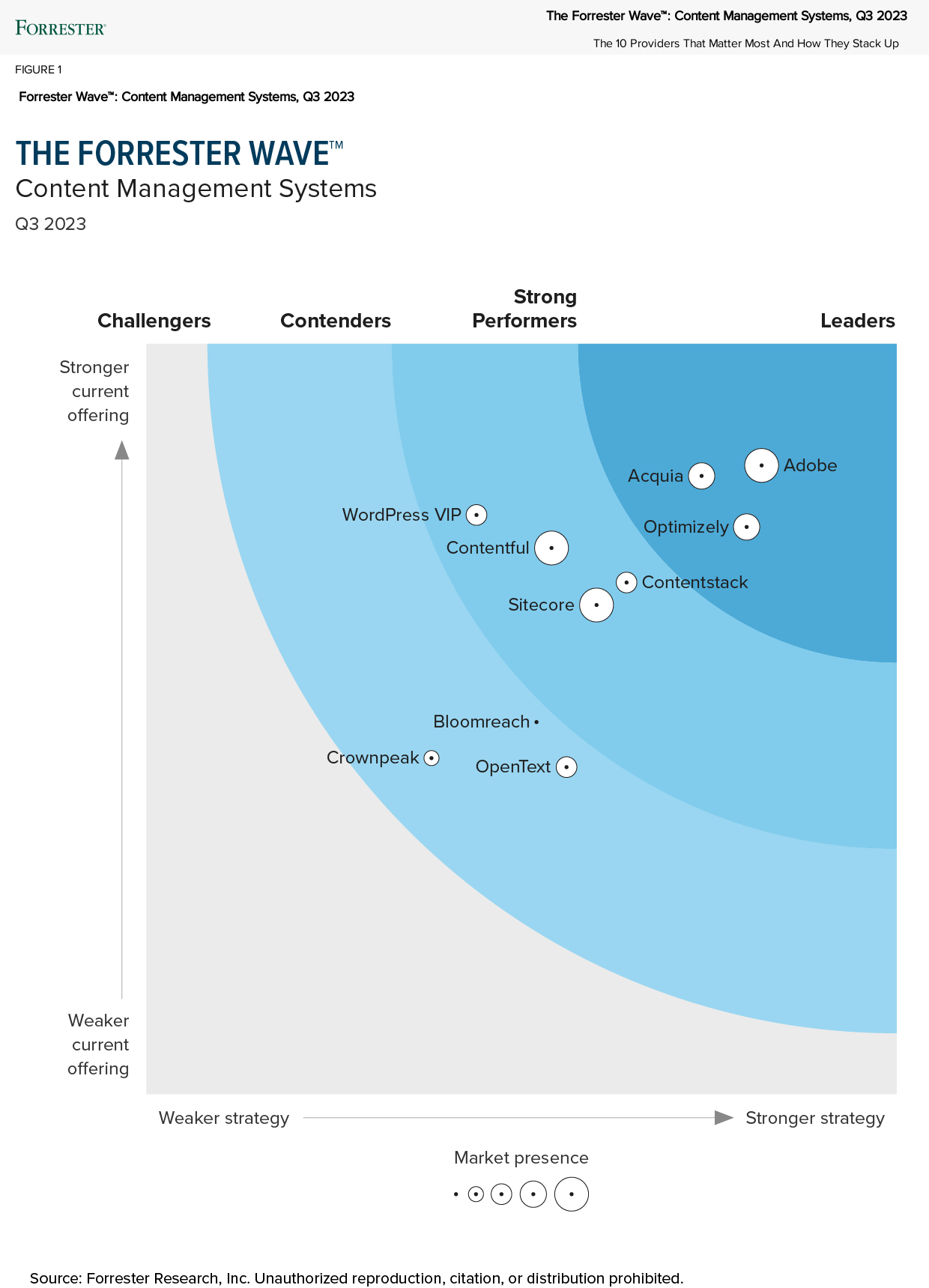 As I read the introduction to the report, I noted that Forrester described an important shift: CMSes have moved beyond their last era of radical transformation – 'headless' (API-based) experience delivery. All CMSes evaluated have headless capabilities..
I certainly agree. As I wrote in my Composable Digital Experience Manifesto: Nearly all Traditional CMSes have evolved to be Hybrid CMSes. It's no longer relevant to talk about Traditional CMSes. Today, the choice is really between Headless and Hybrid..
What is important now is making it easier to create better experiences for end users. The Forrester report rightfully emphasizes digital experience creation, and highlights Acquia's strengths and investment in developer tools and no-code marketing solutions for creating digital experiences.
Because Drupal is at the core of Acquia's content management offering, Acquia customers have never needed to choose between a solution that empowers marketers and one that gives developers maximal flexibility.
Drupal offers tens of thousands of modules (components), enabling business teams to quickly assemble or compose next-generation experiences. And Drupal being Open Source provides technology teams maximum flexibility and interoperability with no vendor lock-in.
If you are interested in Forrester's take on the CMS market, you can read a complimentary copy of the report here: The Forrester Wave™: Content Management Systems, Q3 2023.
— Dries Buytaert