At Acquia Engage, our annual customer and partner conference held last week, Cisco's Jamal Haider spoke about the tremendous savings ($400 million USD!) that came from building its support community on the Acquia Platform and Drupal. The company transformed its support organization into a valuable self-service portal for customers, leading to a 77% deflection rate for customer service calls.
Using Cisco's support community, customers can access detailed, multilingual technical information on all of the company's products and services, including advice from experts, events, documents and videos. The site boasts more than 38 million visits a year and 600,000 active users. It is faster, more flexible and more user-friendly than ever before. In addition to massive cost savings, Haider cites Drupal's feature velocity as a main reason for the company's move away from Jive.
Check out Network World's detailed article on Cisco's experience.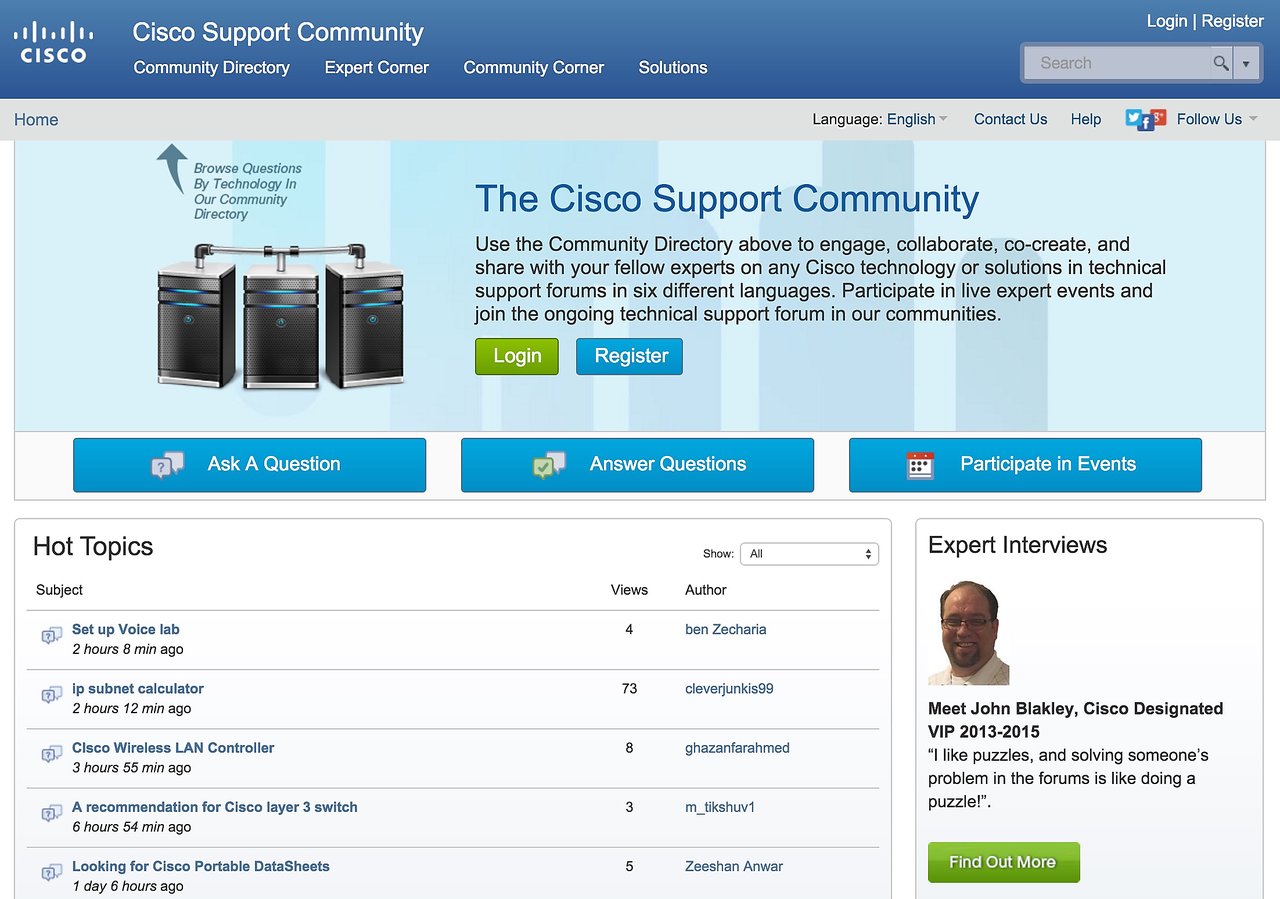 — Dries Buytaert