For those who haven't seen it yet, we've refreshed the Acquia website, both the design and the content. I think we've taken a big step forward with the new design (apart from putting my picture on the main page). The most noticeable change is that the previous version of the website was targeted at the existing Drupal community, whereas the new version speaks to new and different target audiences; designers, developers, and business owners that might not be familiar with Drupal. This is a fairly radical change in our messaging — we'll have to see how that plays out for us. We are also trying to highlight more the importance and work of our partners.
To me, this reflects an important trend for the Drupal community at large though. Traditionally, Drupal has been very developer centric and we have grown organically through word-of-mouth marketing and good reputation. While we obviously need to continue to foster that, we also need to get traction with the designer community as well as get the attention of senior business decision-makers. It is something we all have to work on, but I hope Acquia's refreshed website contributes to making that happen.
As always, our website continues to be a work in progress, so let us know what you think! As a reference, I included screen shots of older versions of our site.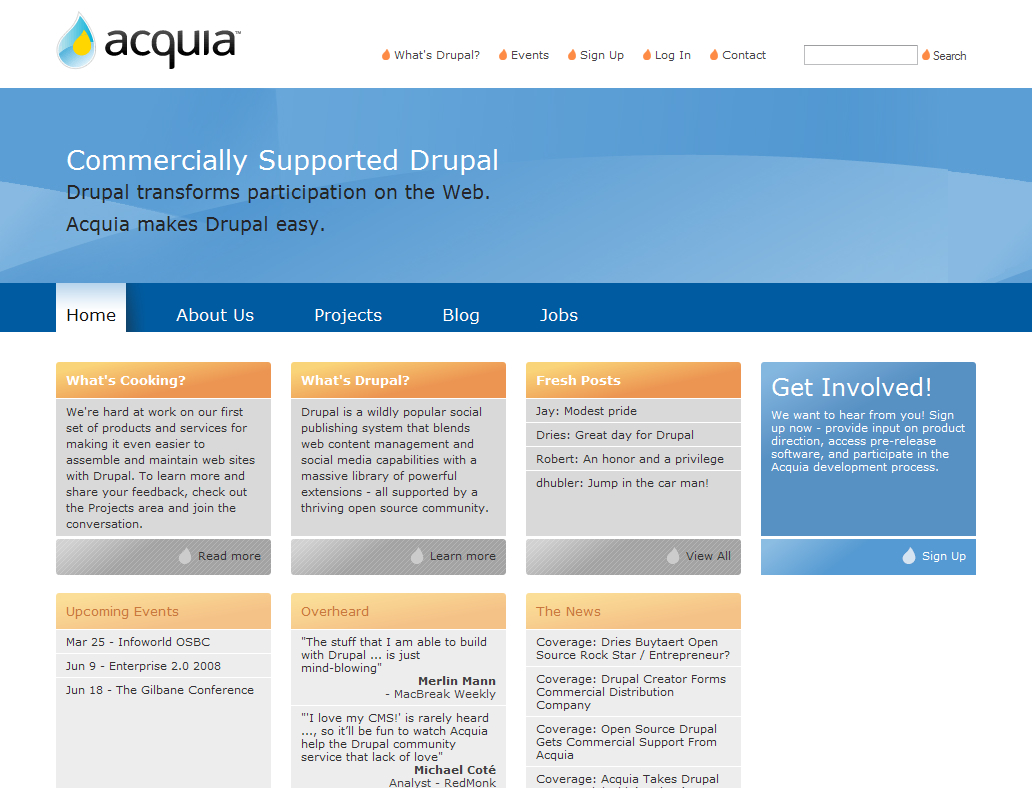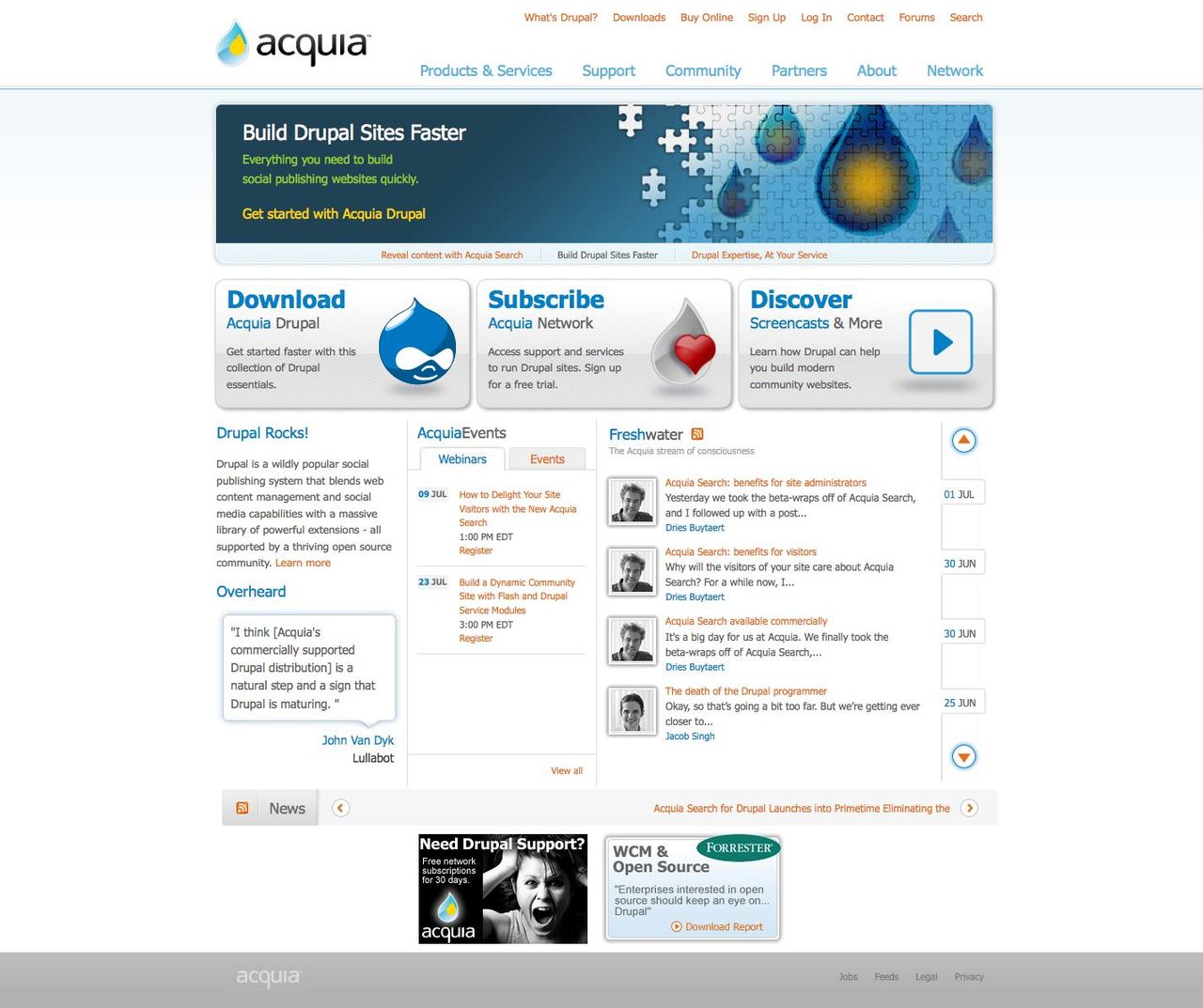 — Dries Buytaert