Tom Erickson to step down as CEO of Acquia after 8 years. Dries will search for a new business partner.
In 2007, Jay Batson and I wanted to build a software company based on open source and Drupal. I was 29 years old then, and eager to learn how to build a business that could change the world of software, strengthen the Drupal project and help drive the future of the web.
Tom Erickson joined Acquia's board of directors with an outstanding record of scaling and leading technology companies. About a year later, after a lot of convincing, Tom agreed to become our CEO. At the time, Acquia was 30 people strong and we were working out of a small office in Andover, Massachusetts. Nine years later, we can count 16 of the Fortune 100 among our customers, saw our staff grow from 30 to more than 750 employees, have more than $150MM in annual revenue, and have 14 offices across 7 countries. And, importantly, Acquia has also made an undeniable impact on Drupal, as we said we would.
I've been lucky to have had Tom as my business partner and I'm incredibly proud of what we have built together. He has been my friend, my business partner, and my professor. I learned first hand the complexities of growing an enterprise software company; from building a culture, to scaling a global team of employees, to making our customers successful.
Today is an important day in the evolution of Acquia:
Tom has decided it's time for him step down as CEO, allowing him flexibility with his personal time and act more as an advisor to companies, the role that brought him to Acquia in the first place.
We're going to search for a new CEO for Acquia. When we find that business partner, Tom will be stepping down as CEO. After the search is completed, Tom will remain on Acquia's Board of Directors, where he can continue to help advise and guide the company.
We are formalizing the working relationship I've had with Tom during the past 8 years by creating an Office of the CEO. I will focus on product strategy, product development, including product architecture and Acquia's roadmap; technology partnerships and acquisitions; and company-wide hiring and staffing allocations. Tom will focus on sales and marketing, customer success and G&A functions.
The time for these changes felt right to both of us. We spent the first decade of Acquia laying down the foundation of a solid business model for going out to the market and delivering customer success with Drupal – Tom's core strengths from his long career as a technology executive. Acquia's next phase will be focused on building confidently on this foundation with more product innovation, new technology acquisitions and more strategic partnerships – my core strengths as a technologist.
Tom is leaving Acquia in a great position. This past year, the top industry analysts published very positive reviews based on their dealings with our customers. I'm proud that Acquia made the most significant positive move of all vendors in last year's Gartner Magic Quadrant for Web Content Management and that Forrester recognized Acquia as the leader for strategy and vision. We increasingly find ourselves at the center of our customer's technology and digital strategies. At a time when digital experiences means more than just web content management, and data and content intelligence play an increasing role in defining success for our customers, we are well positioned for the next phase of our growth.
I continue to love the work I do at Acquia each day. We have a passionate team of builders and dreamers, doers and makers. To the Acquia team around the world: 2017 will be a year of changes, but you have my commitment, in every way, to lead Acquia with clarity and focus.
To read Tom's thoughts on the transition, please check out his blog post. Michael Skok, Acquia's lead investor, also covered it on his blog.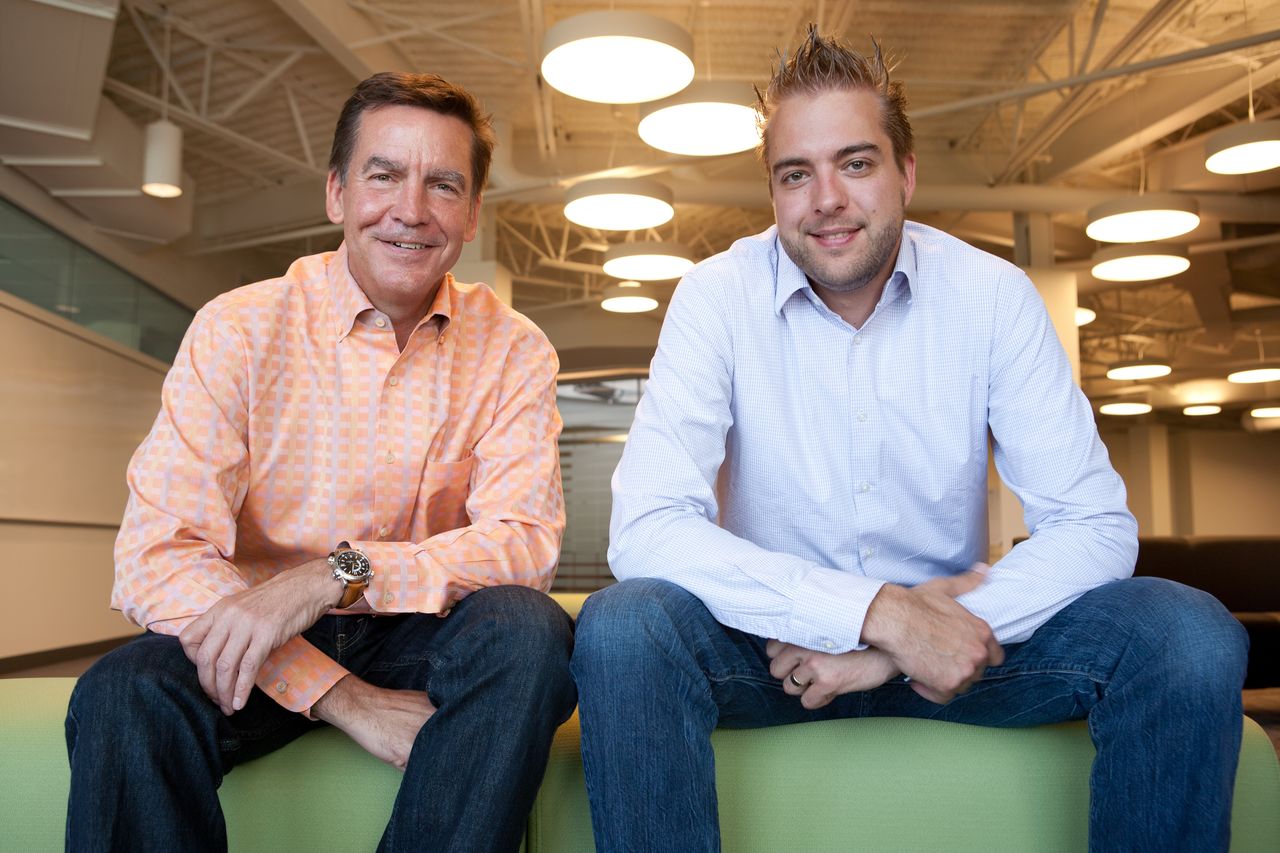 — Dries Buytaert