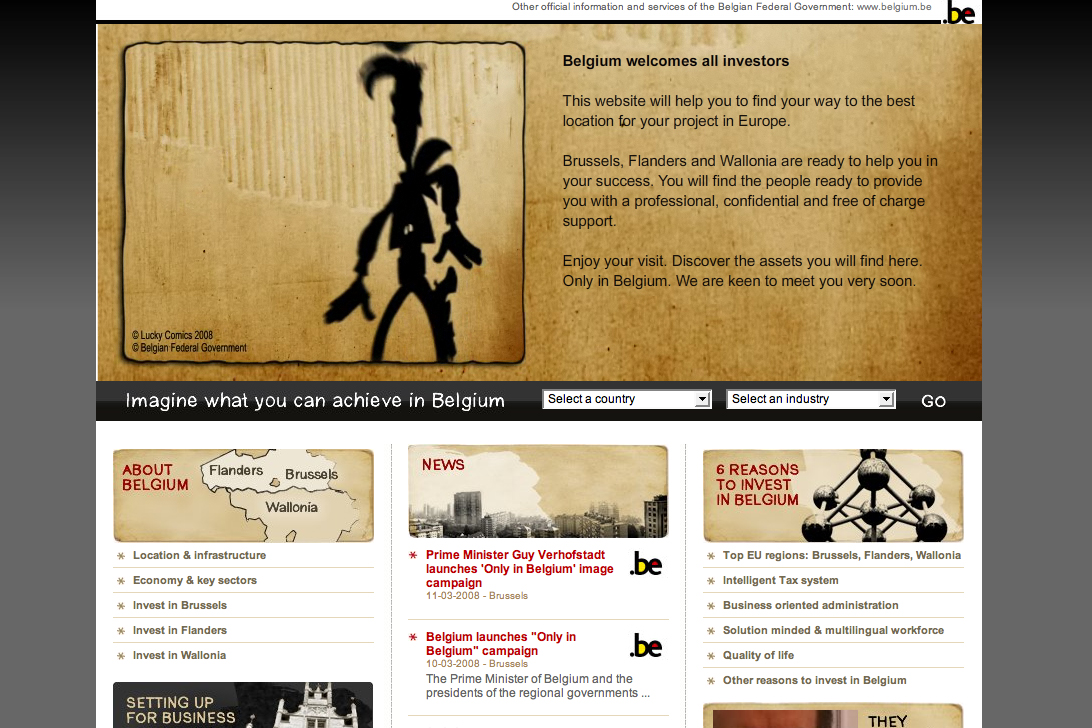 The Belgium government is using Drupal at http://invest.belgium.be.
It is the website of "Only in Belgium", a campaign to promote companies to invest in the Belgian industry. The campaign, and the accompanying website, are being promoted in the media and on national television.
The design of the "Only in Belgium" website was done by Prophet and the implementation was done by dotProjects — two Belgian companies.
I'm told that the "Only in Belgium" website will be translated to seven languages, and that the Belgian government has additional Drupal sites in the pipeline. Good stuff!
It's great to see Drupal gain some traction in governments. If you think about it, Drupal is also the ideal tool for local government websites: it is powerful technology that is cheap and independent and that lends itself to collaboration. Local governments could team up with other towns and local web development shops to work on a common technology platform. What is often missing are local Drupal experts that want to coordinate such initiatives.
— Dries Buytaert