Belgium.be, the official website of Belgium, is using Drupal at http://forum2010.belgium.be. This forum site has been put together in preparation for our Presidency of the Council of the European Union in the second half of 2010.
Perhaps the most remarkable aspect is the fact that the site was built in less than 10 days. The Chancellorship of the Prime Minister picked Connexion to build this site with the help of Internet Architects.
The site is available in 4 languages so all Belgian citizens can express their opinions and engage in interactive discussions about European issues.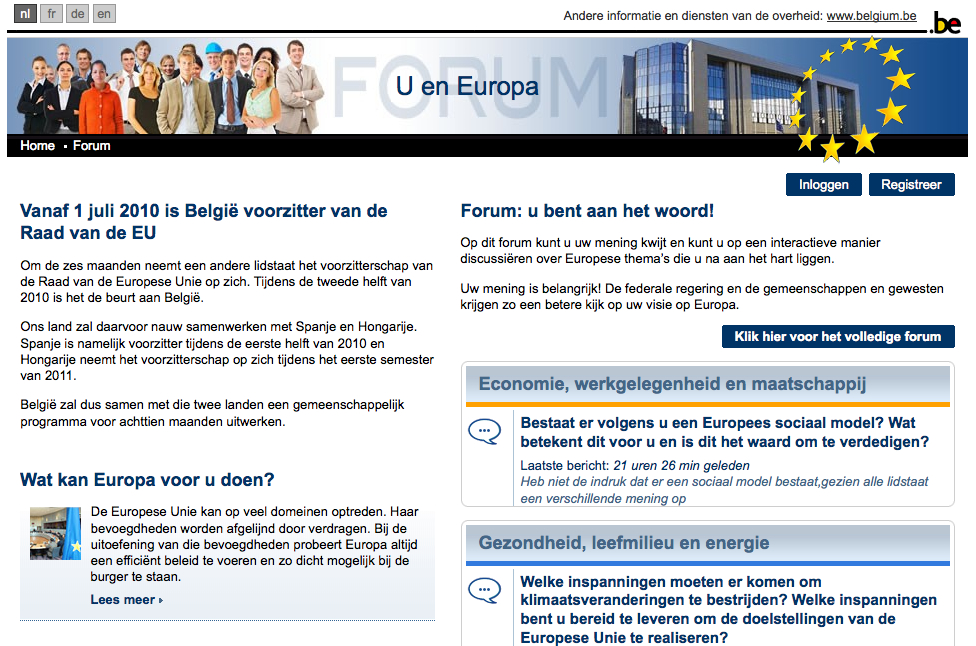 — Dries Buytaert