English Online is an initiative created by the British Council to encourage the learning of English in China.
In good Drupal style, the site boasts a number of social networking features such as personal profiles, blogs and forums to connect a community of over 60,000 users. Users can customize content in Chinese Simplified, Chinese Traditional and English. Other features include video, newsletters, an events calendar, as well as a mobile version of the site at http://m.englishonline.org.cn.
The site, developed by Brightlemon, was also referenced in Gordon Brown's recent visit to China.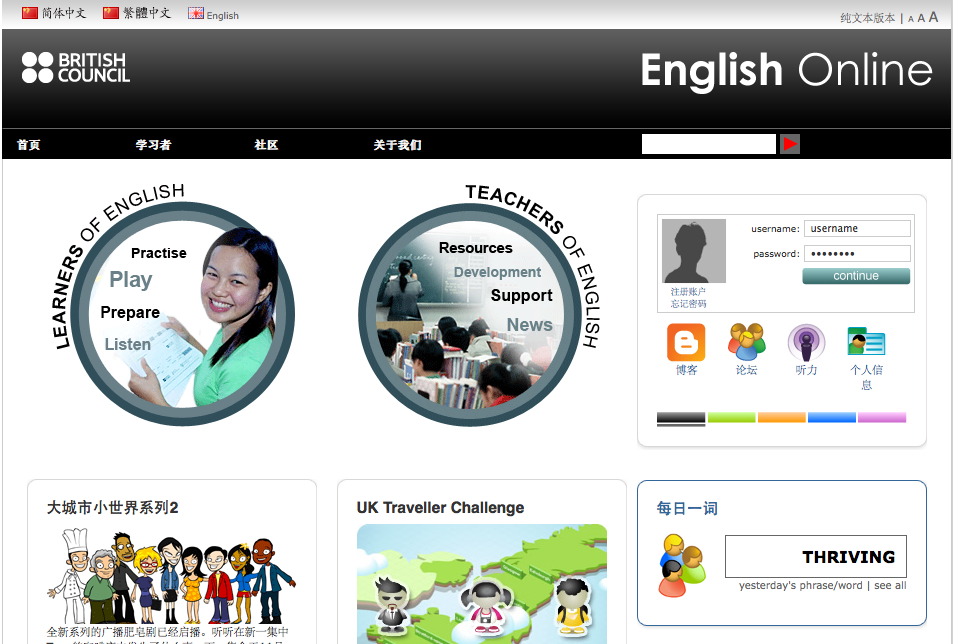 — Dries Buytaert