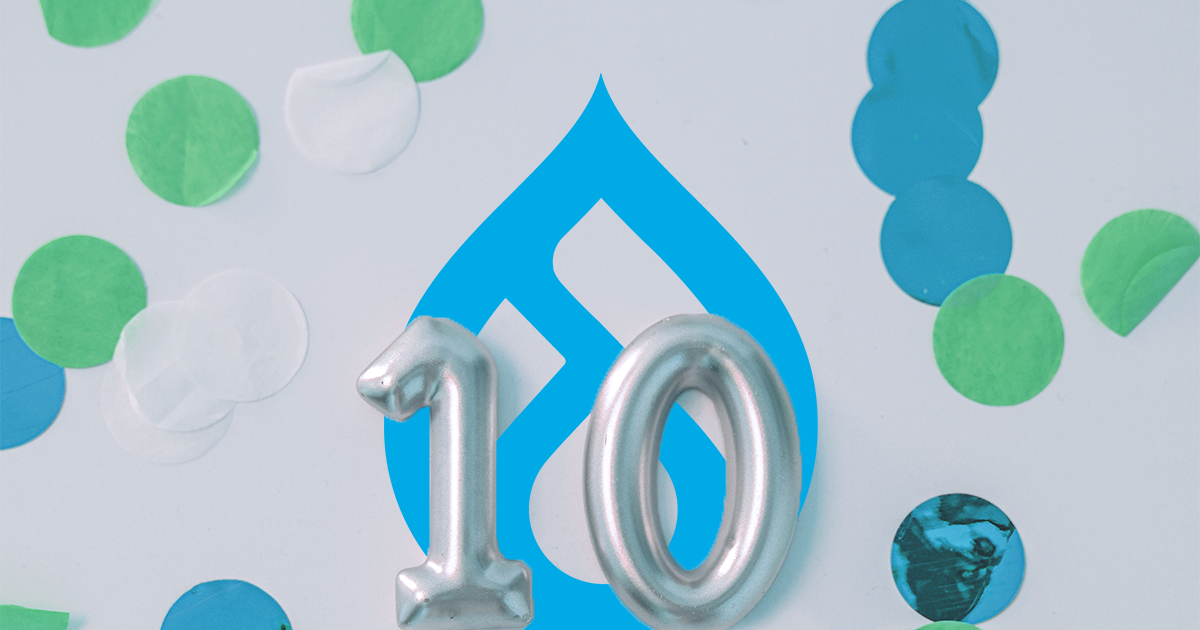 Today, we released Drupal 10. Getting to this double-digit release has been 22 years in the making! It's an exciting milestone.
Some of Drupal's recent innovations include:
Modernized front end experience (Olivero theme)
Modernized back end experience (Claro theme)
An improved content editing experience (CKEditor 5)
Improved developer experience: built on Symfony 6.2 with support for PHP 8.2, etc
A new theme generator
The five bullets above just scratch the surface. Since the initial release of Drupal 9, 4,000+ changes were committed to Drupal Core alone. These contributions came from 2,129 different people and 616 unique organizations over the course of the last 2.5 years. Incredible!
The launch of Drupal 10 comes at a good time because there is so much turmoil happening within the top social networking sites right now. It's a good reminder that preserving and promoting an Open Web is more important than ever. Open Source, the Indieweb, the Fediverse, and even RSS are all seeing new-found appreciation and adoption as people realize the drawbacks of communicating and collaborating via proprietary platforms.
An Open Web means opportunity for all. And Open Source gives us the freedom to understand how our software works, to collectively improve it, and to build the web we want. Projects like Drupal are fundamental for keeping the Open Web alive and well. The main focus of Drupal 10 was to bring even more site builders to Drupal. In that sense, the release of Drupal 10 will help extend the web's reach and protect its long-term well-being.
If it's been a while since you've considered using Drupal, I encourage you to try Drupal 10.
I'd like to thank every single contributor for what we've accomplished together with Drupal 10!
— Dries Buytaert