Drupal is a winner of the 2009 Webware 100 Awards.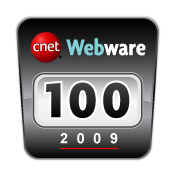 For the third time in a row, Drupal is a Webware 100 winner. The Webware awards recognize the best sites, services, and applications on the web today.
As a community, we should be extremely proud of this award, and to be included in the company of winners like Facebook, Twitter, Wordpress, MySpace and Meebo. Thanks to all the great people who make Drupal what it is. Impressive!
— Dries Buytaert