With Drupal 10 around the corner, it's time to start laying out Drupal 11's development roadmap.
It's important we begin that work by reflecting on Drupal's purpose. Drupal's purpose has evolved over the years. In the past, the goal might have been to build the world's most powerful CMS. Today, I believe Drupal has become much bigger than a CMS alone.
Drupal enables everyone to participate in an Open Web. The web is one of the most important public resources. As a result, the Drupal community's shared purpose is to make that resource open, safe, and accessible to all. With 1 in 30 websites running on Drupal, we have a lot of influence on building the future of the web we want to see. In fact, we have an opportunity to help build a digital future that is better than the one we have today.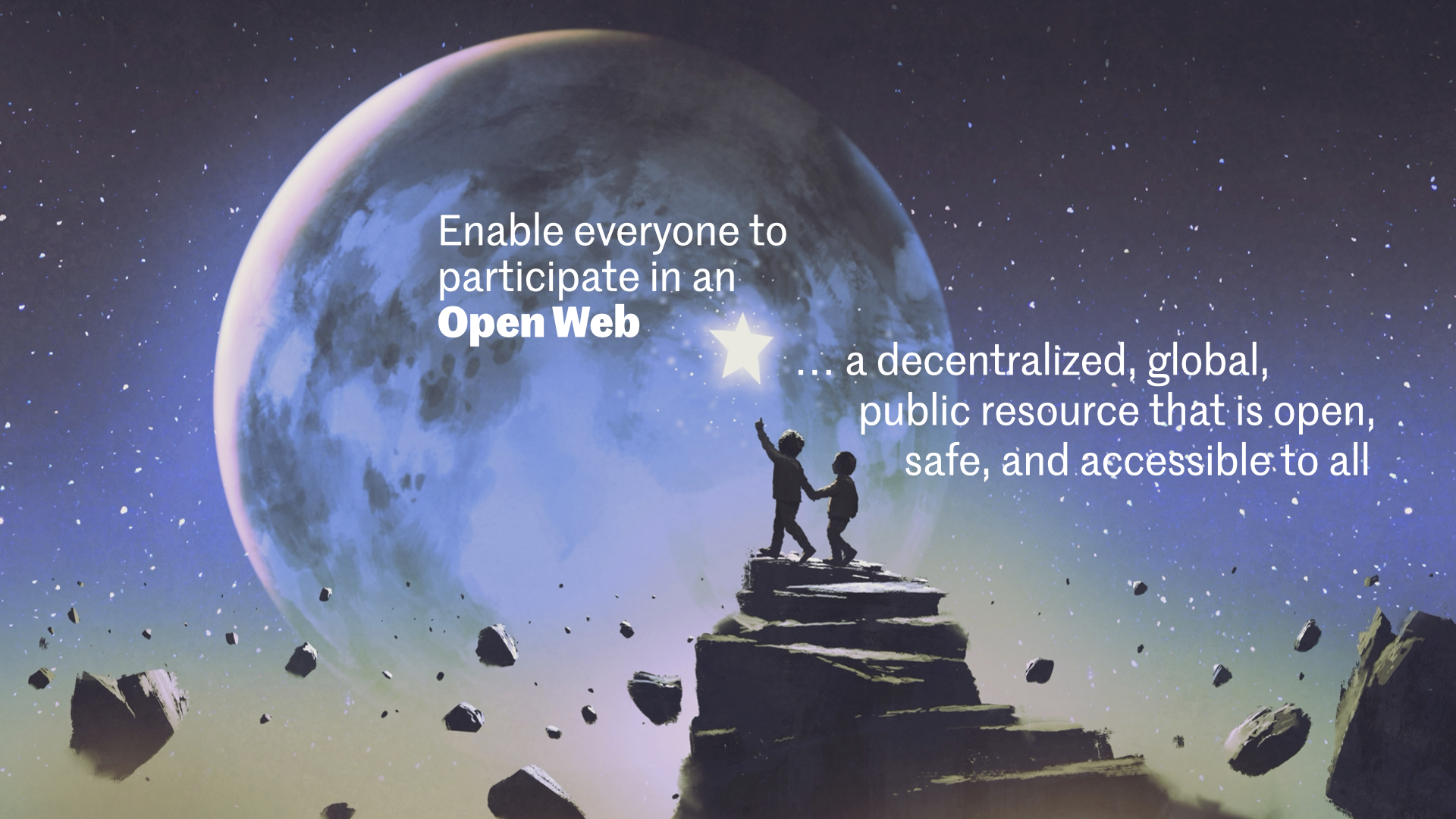 To align with that purpose, and to drive the most impact, our vision also has to evolve. Five years ago, I declared that Drupal is for ambitious digital experiences. I'd argue that we have achieved that vision by investing in headless Drupal, Media, Layout Builder, and additional features that help enable the creation of ambitious digital experiences.
That is why I propose evolving our vision statement to "Drupal is for ambitious site builders".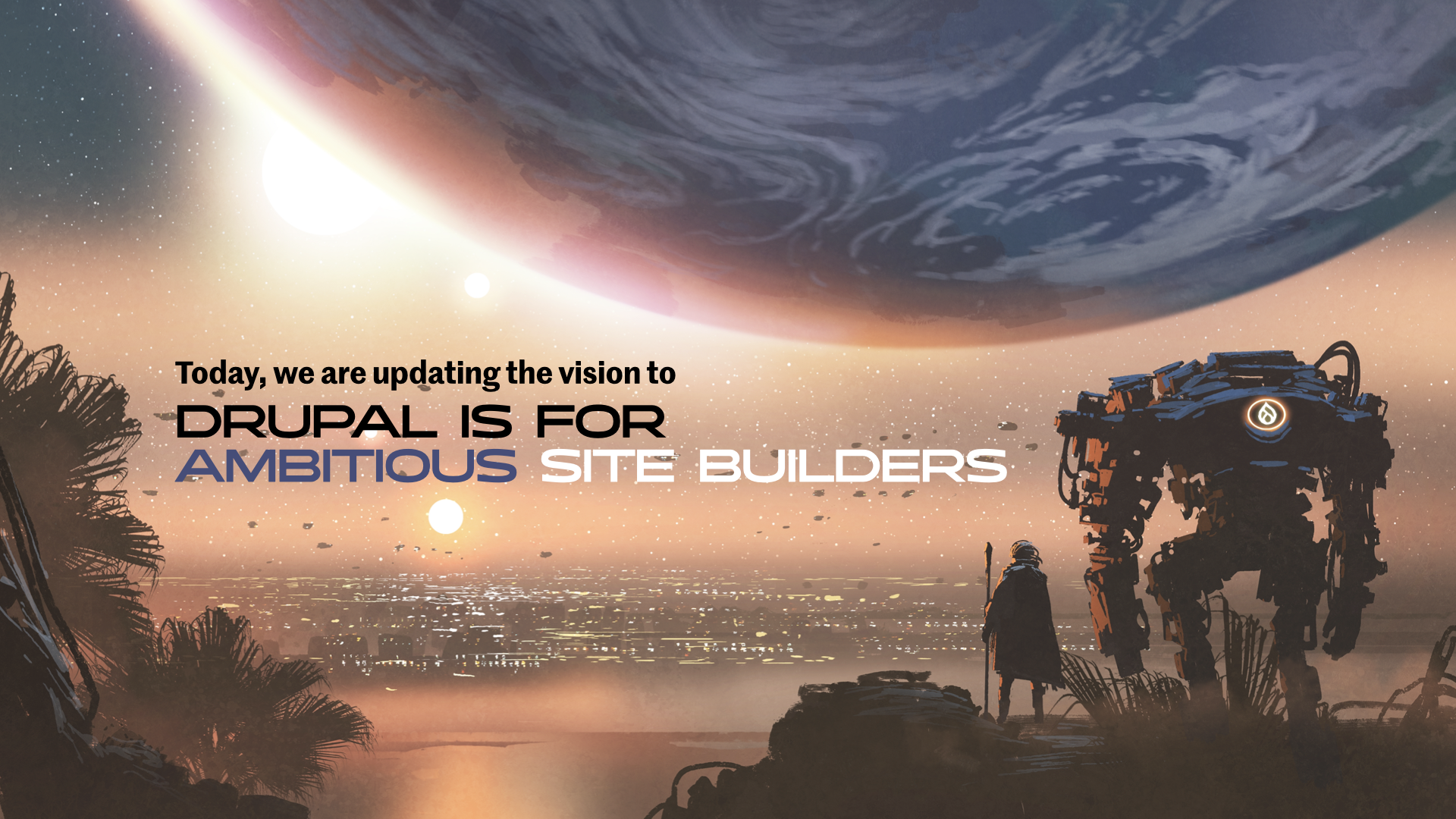 Attracting more Drupal site builders will increase Drupal's potential user base, and in turn create a more open, accessible and inclusive web for all.
This shift also brings us back to our roots, which I've talked about in several of my previous DrupalCon keynotes.
What is an ambitious site builder?
An ambitious site builder sits in between the developer hand-coding everything using a framework, and the content author using a SaaS solution. There is a gap between developers and content authors that Drupal fills really well.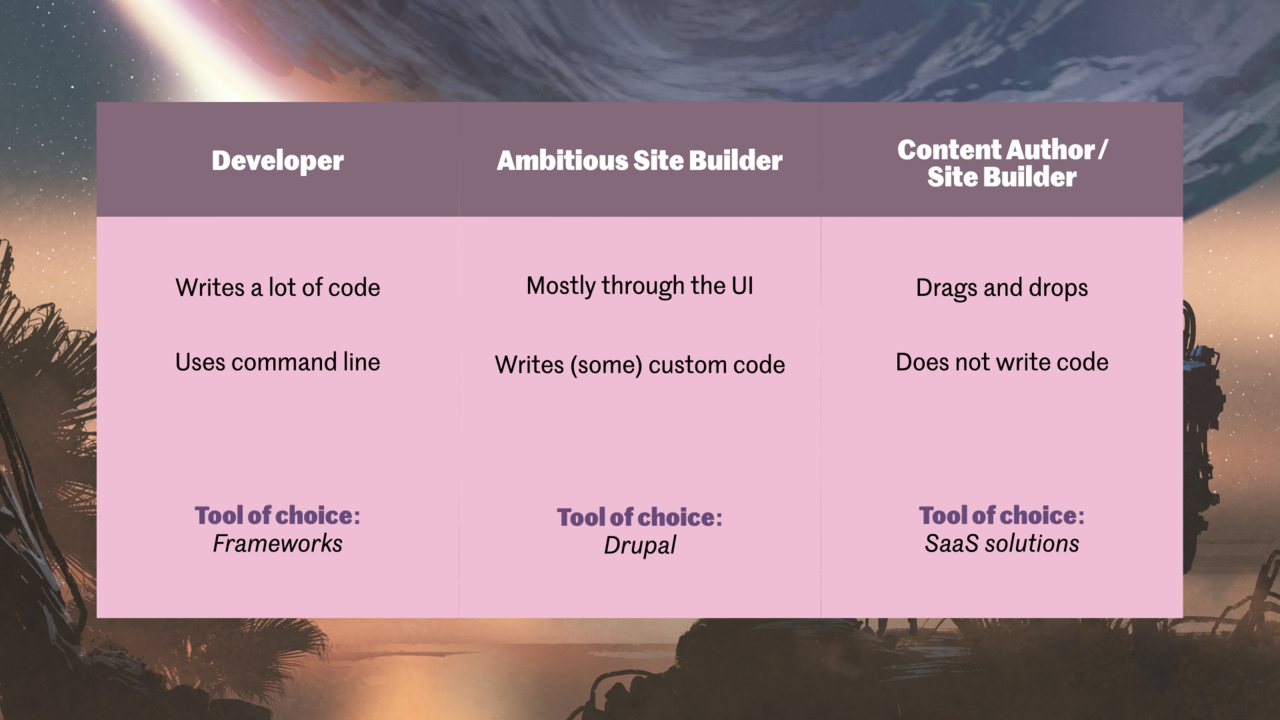 An ambitious site builder can get a lot of things done by installing and configuring modules, and using Drupal through the UI. But when needed, they can use custom code to make their site exactly how they want it to be. Ambitious site builders are the reason why Drupal became so successful in the first place.
I'm excited to see this vision come to life through the key initiatives for Drupal 11, which I'll talk about in my next blog post.
— Dries Buytaert