Drupal declares its commitment to actively shape a safer and inclusive web.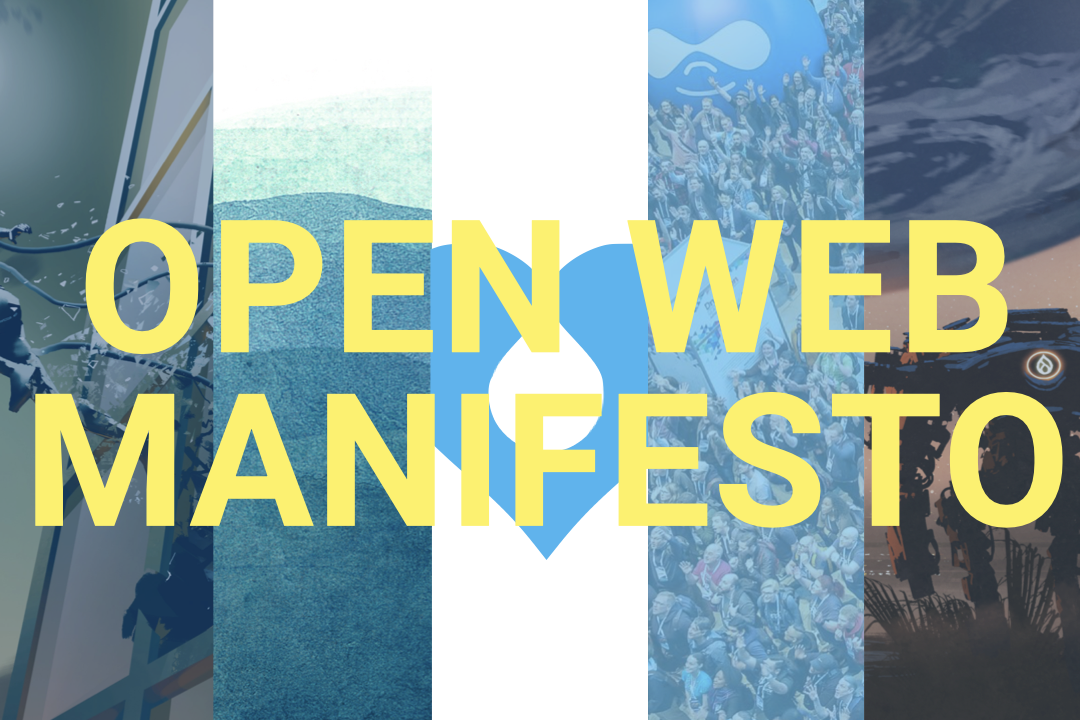 As the digital landscape evolves, it's crucial that we shape the future of the web to be open. The web should be accessible, safe, and available to all users without restrictions. Unfortunately, we can't guarantee that the web will remain open. It's something we actively need to pursue and uphold.
Myself and many others have long advocated for an Open Web, both within and outside of the Drupal project. I'm excited to share that Drupal is now taking a more formal position in support of the Open Web.
Recently, the Drupal Association, myself included, embarked on a journey to create a public declaration that captures the deeper purpose of Drupal as both a product and a community. This effort has resulted in the creation of the Drupal Open Web Manifesto. With this manifesto, Drupal commits to actively advancing the Open Web and supporting positive change in the digital world.
At its core, Drupal is Open Source software. Drupal empowers anyone in the world to download, use, contribute to, and share its capabilities. This has fostered a global community with countless users and participants. Given Drupal's influence, the Drupal community has a responsibility to the millions of global internet users to make the web a safer and more inclusive place.
With the Drupal Open Web Manifesto, we link our ethos of collaboration, globalism, and innovation to the preservation and advancement of the Open Web. Drupal pledges its active support for the Open Web and its core principles of open access, open standards, and digital inclusion as we guide and advance the Drupal project.
The manifesto will help shape Drupal's future and complement existing documents such as Drupal's Values and Principles. It also pairs well with Drupal being recognized as a Digital Public Good.
To ensure our manifesto truly reflects and serves the needs of our diverse community, the Drupal Association solicited input throughout the process. We collected feedback from over 150 Drupal community members through a comprehensive survey, receiving thoughtful and insightful responses. I want to express my gratitude to the Drupal Association and everyone involved in creating this manifesto.
As long as Drupal exists, we will be a champion of the Open Web. I'm really excited about this, and I hope you feel the same way! Together, let's work towards an Open Web that benefits all and propels us into a bright digital future. Let's shape the digital experiences of future generations towards a better, safer, and more inclusive web.
— Dries Buytaert