I took a few days off from work to spend some time with my family — I haven't had more than a 3 hour break in the last 4 weeks and was away from home during the weekends. DrupalCon Paris ended about 48 hours ago, so I'm sitting here with post-DrupalCon blues, staring at the waterfront, thinking about how fun and exciting the conference was. As usual, I wasn't able to attend more than a couple of sessions, but nothing beats talking to Drupal users and brainstorming together. And I talked to many Drupalistas ...
Looking back at DrupalCon Paris, it struck me that sometimes we can generate ideas faster when we work alone, and that sometimes creativity happens best in groups. The same is true for solving problems. The time leading up to the conference, the time at the conference, and the weeks after the conference provide a unique blend of individual and collective idea creation and problem solving that is so important for Drupal. Let's not underestimate that. I certainly value the retrospective that seems to be part of the post-DrupalCon blues (and the waterfront Mojitos that help fuel it).
With 850 Drupalistas attending DrupalCon Paris, I wasn't able to talk to all of you — I feel sad about that because we have such an amazing community. To those people who I have been able to talk to and brainstorm with: thanks for inspiring me!
As always, DrupalCon is largely driven by volunteers, and many of them have a full-time job. It takes a lot to coordinate an event like this and it is not something we should take for granted. Everyone involved — from the local volunteers to the Drupal Association to the event planning staff — has my thanks! Great times!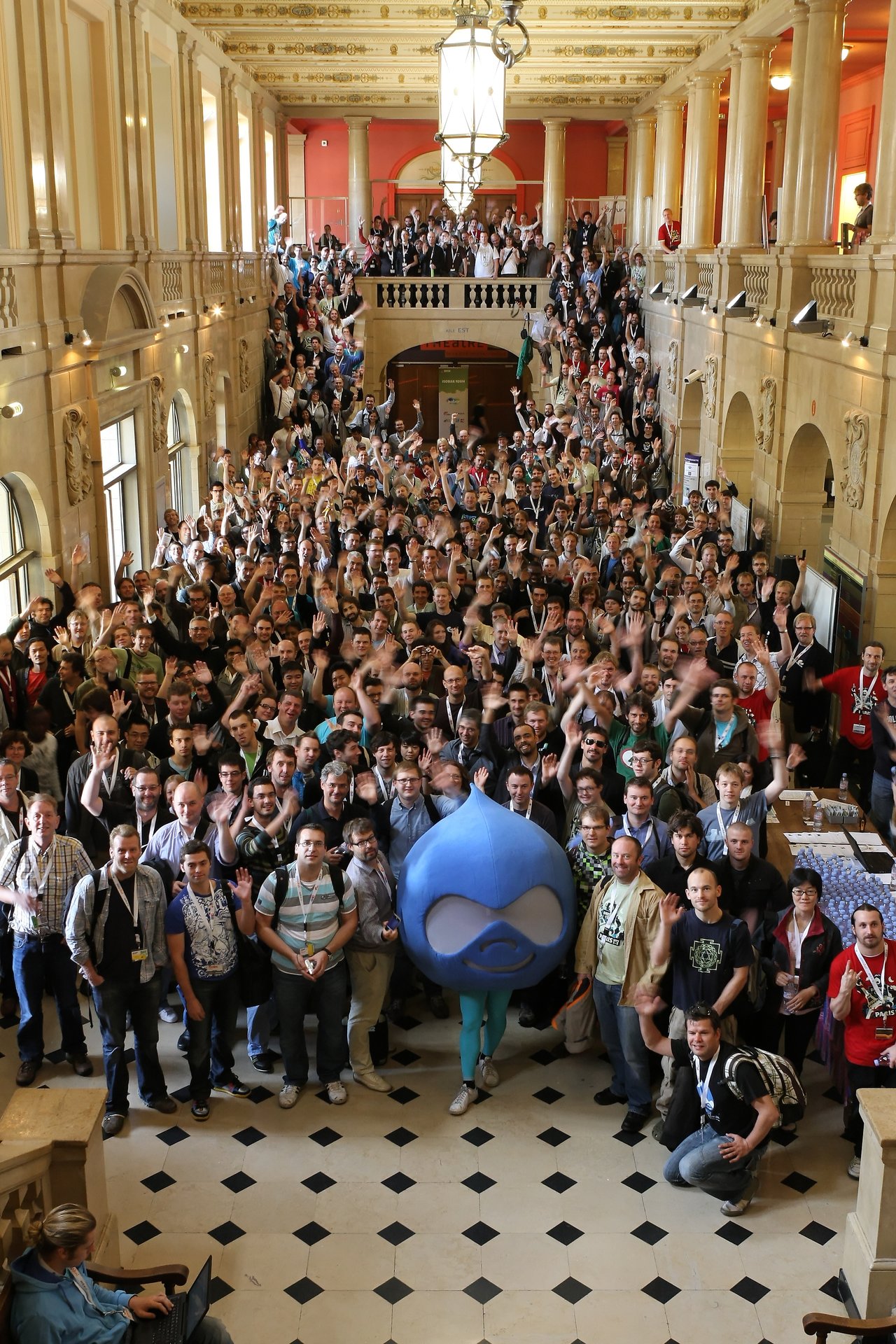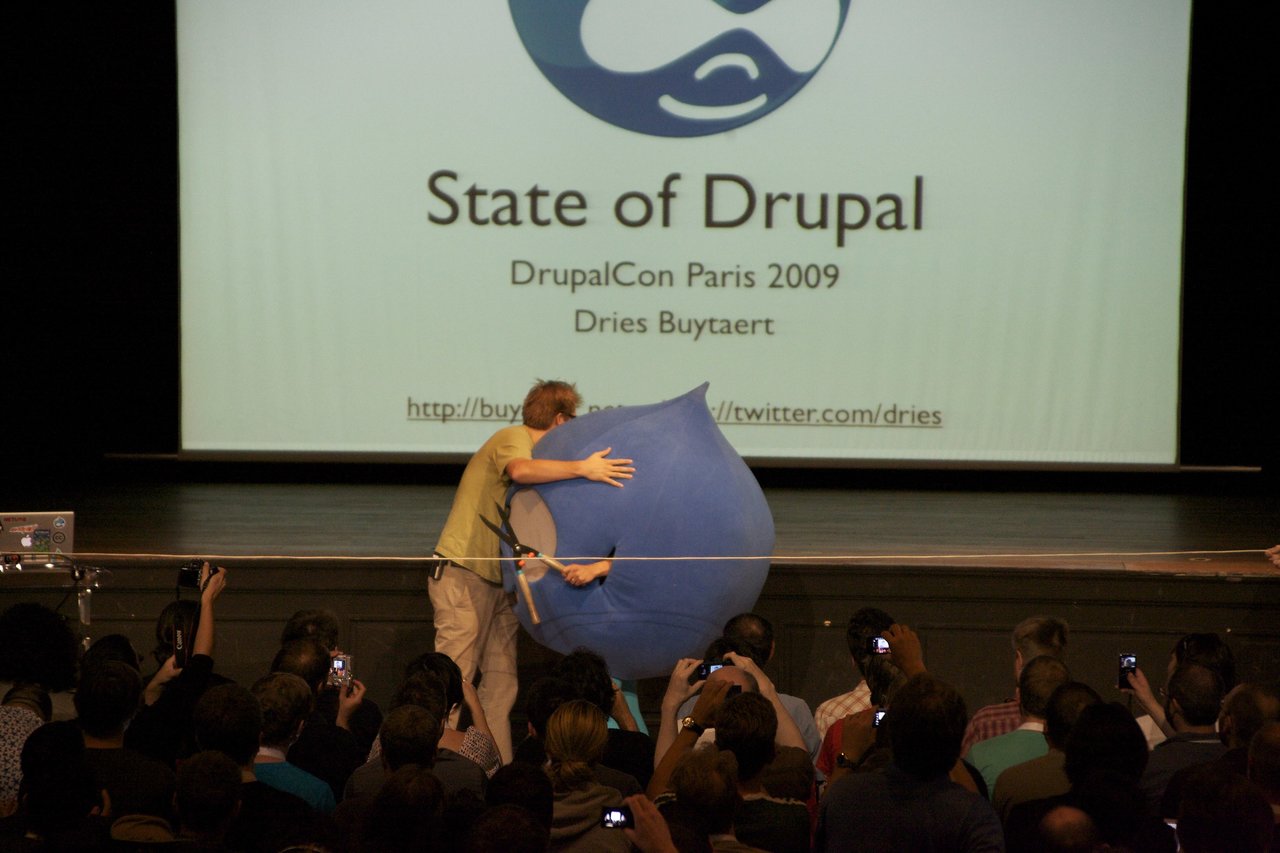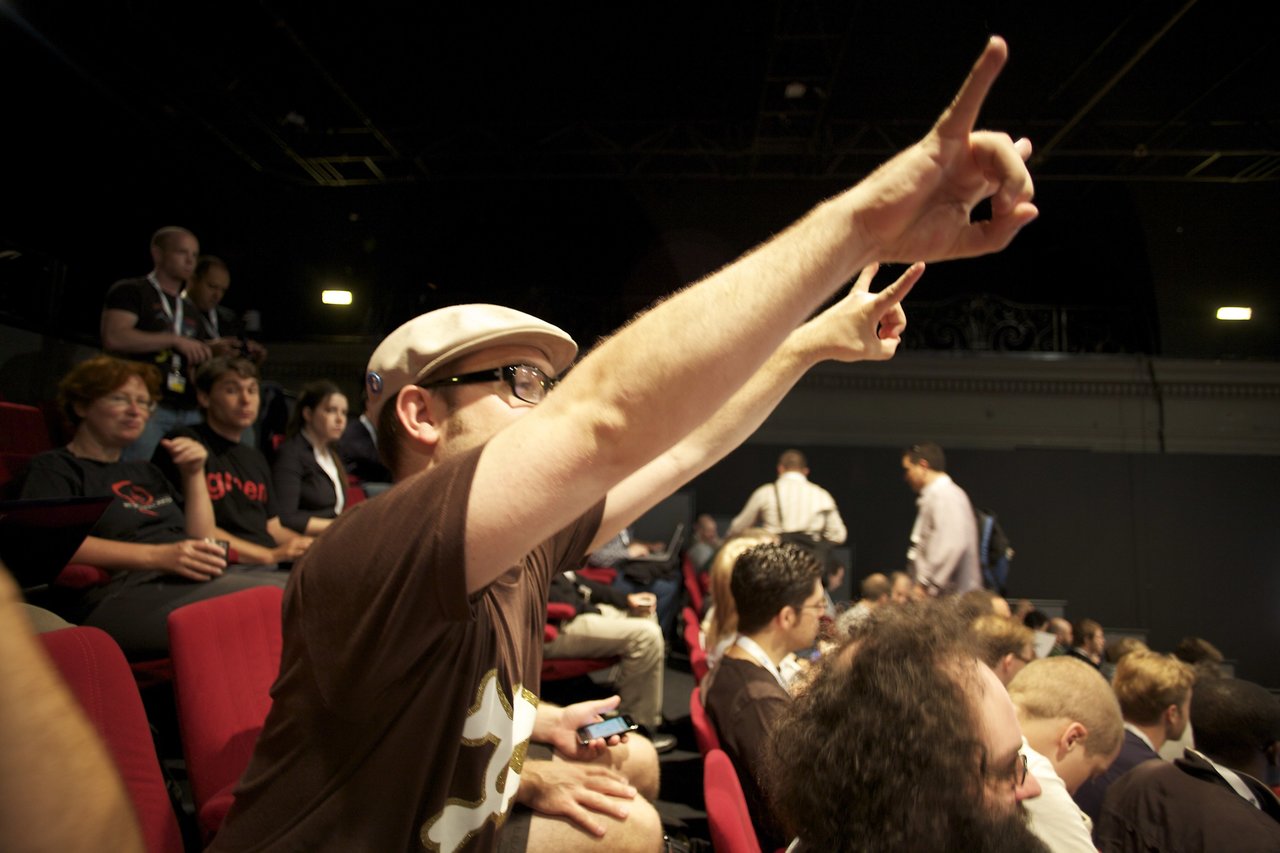 — Dries Buytaert