Glamour, glitter, and champagne all around because Drupal has gone Hollywood. The Emmys website has just switched to Drupal in preparation for the announcement of nominees tomorrow, and the subsequent annual Emmy award ceremony later this year. The Emmys are annual awards to outstanding television programs and performers.
Emmys.com was previously a static HTML website, with a few custom PHP components. The Academy of Television Arts & Sciences (the parent organization) migrated to Drupal largely because of the positive experiences various Academy members and other industry leaders have had with using Drupal.
The new Emmys.com is a joint project of volunteers from the Academy's television industry leadership, its staff, and Emmy magazine — they built the site with the help of Metal Toad Media. In addition to migrating their main website, emmys.com, they're also in the progress of converting some of their other related properties.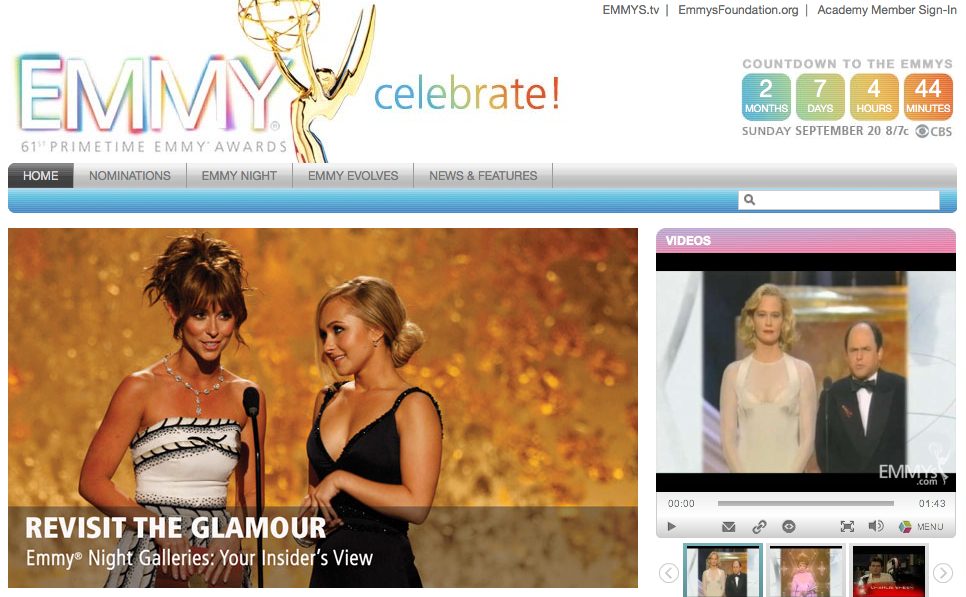 — Dries Buytaert