We relaunched Acquia.com; it's more intuitive, more innovative and bolder.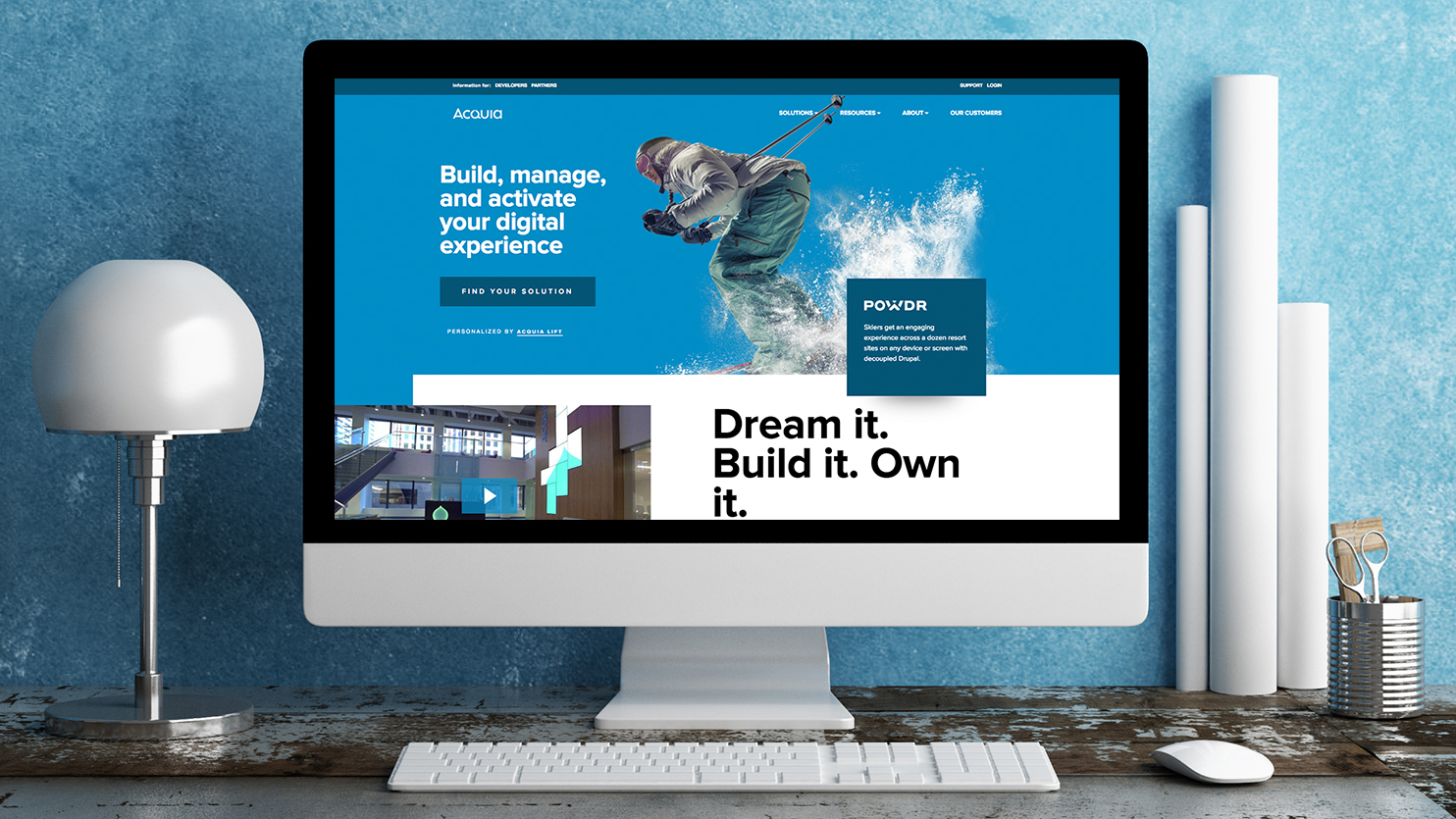 At Acquia, our mission is to deliver "the universal platform for the greatest digital experiences" and we want to lead by example. This year, Acquia's marketing team has been working hard to redesign Acquia.com. We launched the new Acquia.com last week. The new site is not only intuitive and engaging, but "practices what we preach", so to speak.
Over the course of our first decade, Acquia's website has seen a few iterations: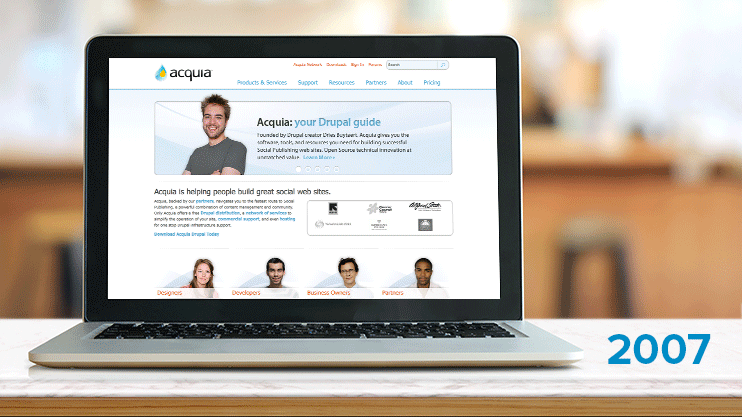 The new site places a greater emphasis on taking advantage of our own products. We wanted to show (not tell) the power of the Acquia Platform. For example, Acquia Lift delivers visitors personalized content throughout the site. It was also important to take advantage of Acquia's own resources and partner ecosystem. We worked in partnership with digital agency, HUGE, to create the new design and navigation.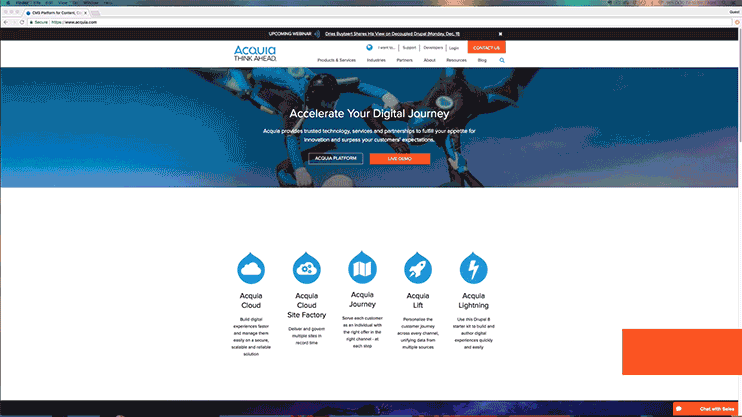 In the spirit of sharing, the marketing team documented their challenges and insights along the way, and reported on everything from content migration to agile development.
The new site represents a bolder and more innovative Acquia, aligned with the evolution of our product strategy. The launch of our new site is a great way to round out a busy and transformative 2017. I'm also very happy to finally see Acquia.com on Drupal 8! Congratulations to every Acquian who helped make this project a success. Check out it out at https://www.acquia.com!
— Dries Buytaert