Fast Company, a well-known business magazine about innovation, technology, leadership, management, design, social responsibility, careers and work/life balance, is now using Drupal.
With their new Drupal website, Fast Company is probably the first major business publication that blends professional journalism and online community in a significant way. You can now start your own blog, join a group, post a video, comment on articles, etc. And if you're lucky, you might find yourself featured on the front page of their website alongside articles of established journalists.
Fast Company has always been a trend setter, so expect more mainstream publications to follow. One can only hope that the traditional media becomes more open.
This is what Edward Sussman, president of Fast Company, had to say about Drupal: Our office is now the New York home of the monthly Drupal meet-up. Open source allows us to take advantage of the work of thousands of developers contributing back their work free-of-charge to the platform. We hope the development work we contribute back will help to improve all sites running on the Drupal platform.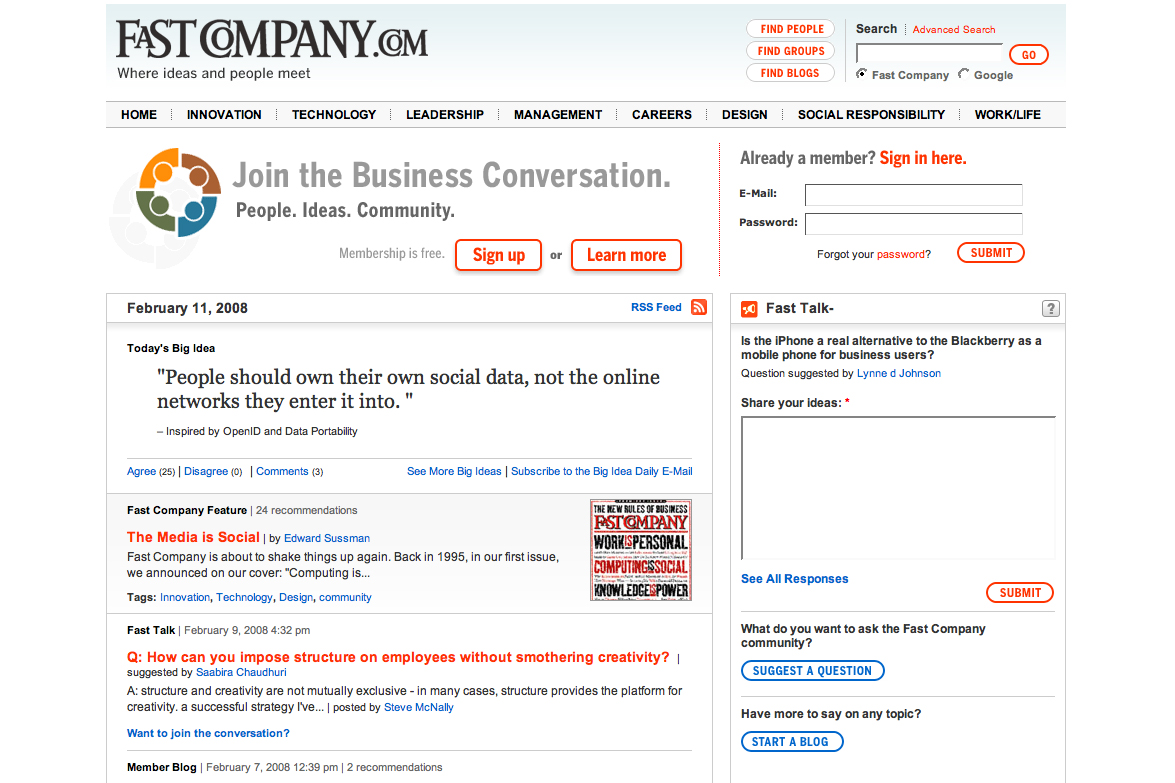 The website was developed by Lullabot, Achieve Internet, Treehouse, Advomatic and the Mansueto Team itself. Good job!
— Dries Buytaert