Today, we announce Drupal 8.0.0 RC1, the first Drupal 8 release candidate. It's a very exciting milestone, and one that has taken a lot of hard work, long nights, weekends, and extreme commitment from our community. I appreciate the dedication of everyone involved, and understand what it takes to give up personal time in pursuit of building something greater. So, for that I want to thank you.
In total, Drupal 8 has had more than 3,200 contributors and 15,000 committed patches. The good news is, we've finally reached the day when Drupal 8 has hit zero release-blocking bugs and is ready for takeoff!
Historically, the adoption of Drupal has roughly doubled with each new release. We expect no different from Drupal 8, a release I believe positions Drupal most strongly for the future. We've undergone some big architectural changes to get more people using Drupal, and to prepare ourselves for the future. I can't wait to see what the community does with Drupal 8. It's time to start building!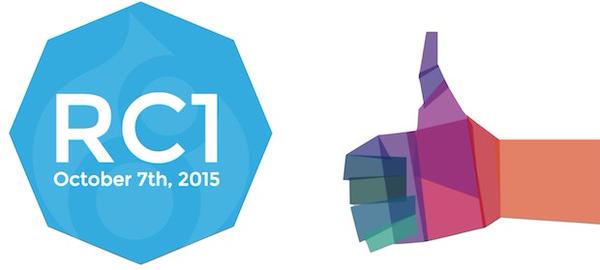 — Dries Buytaert