I received a free copy of the Forrester report that compares blogging platforms (including Drupal). Thanks Forrester!
The report is concise: it presents the final results of their comparison and formulates platform-independent recommendations for IT managers. Very useful but free of (interesting) details and nuances.
Fifteen pages, 995 USD, freed from many worries ... add to cart.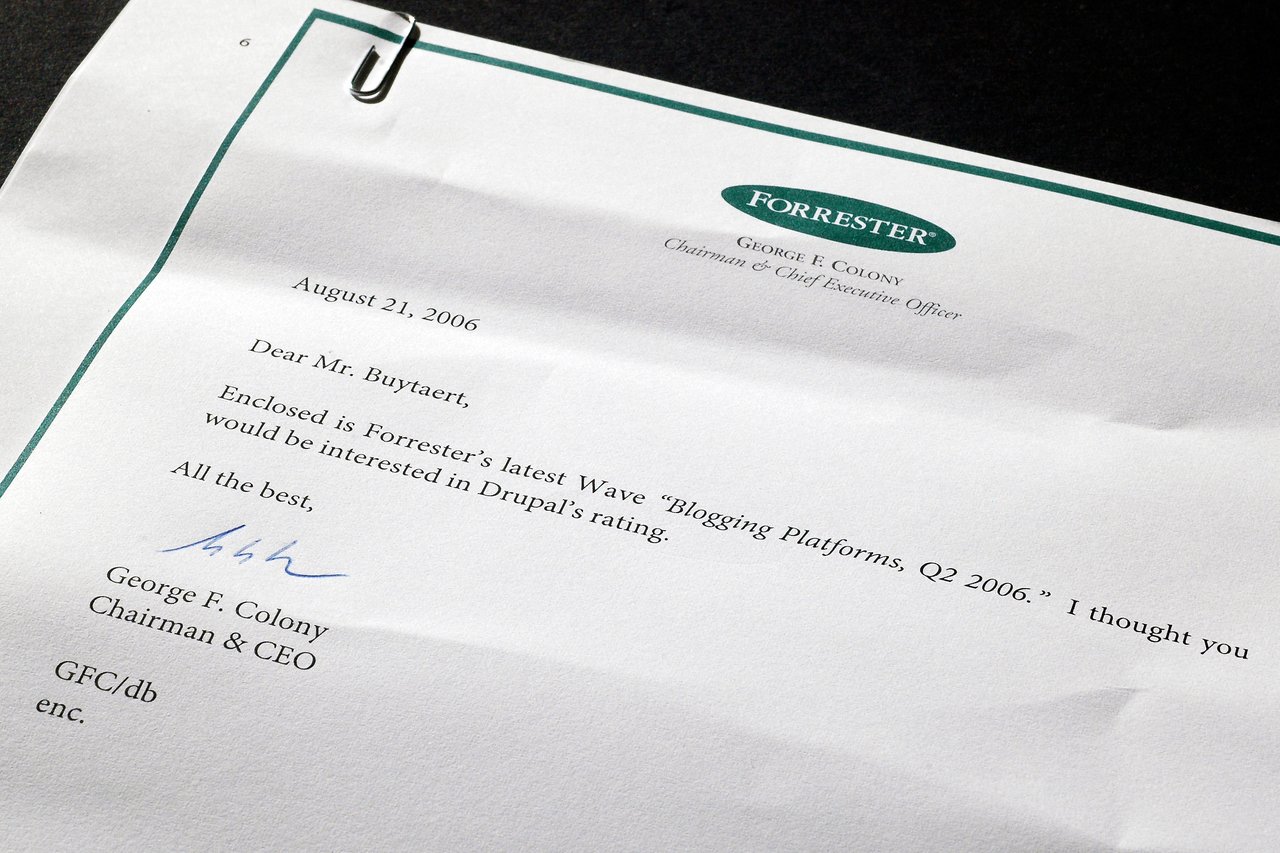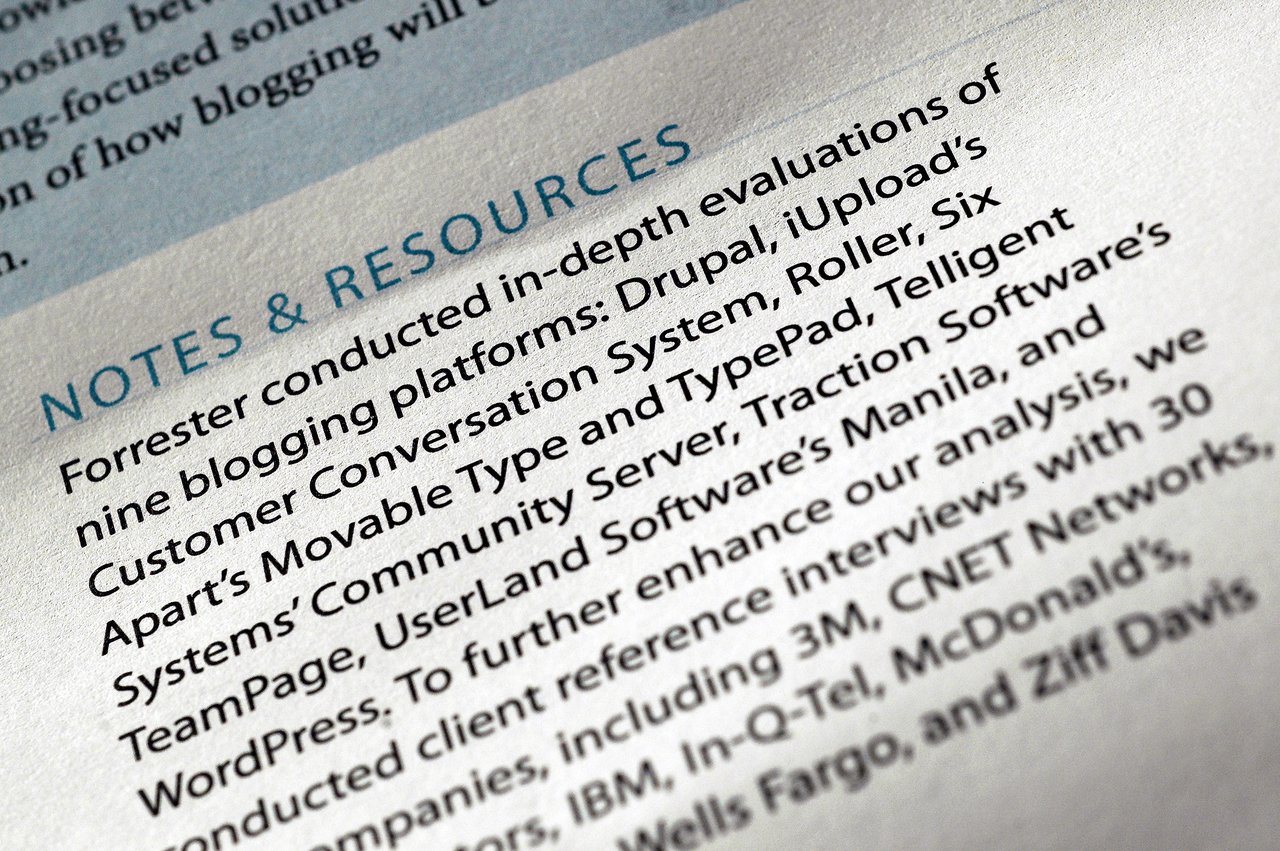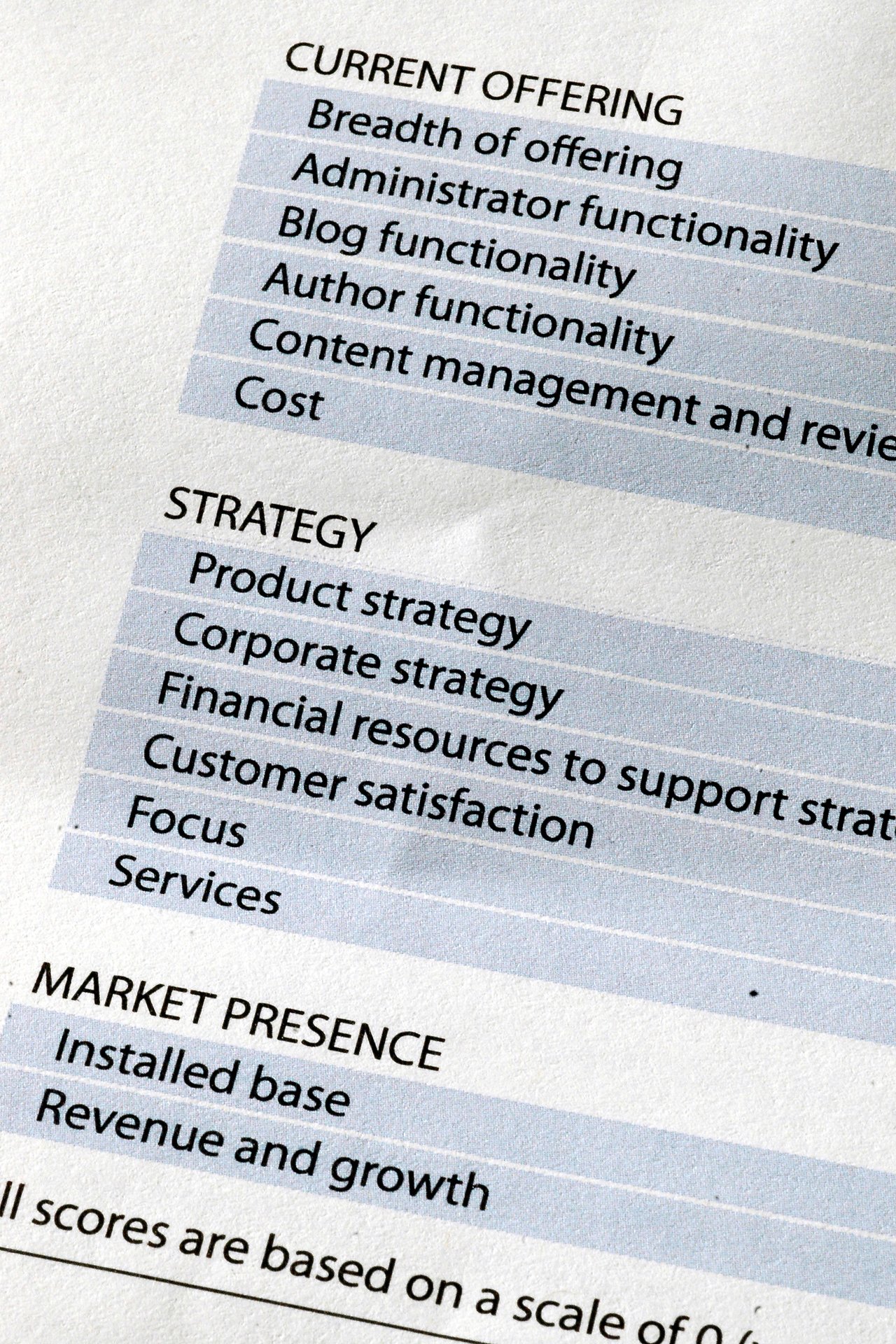 — Dries Buytaert