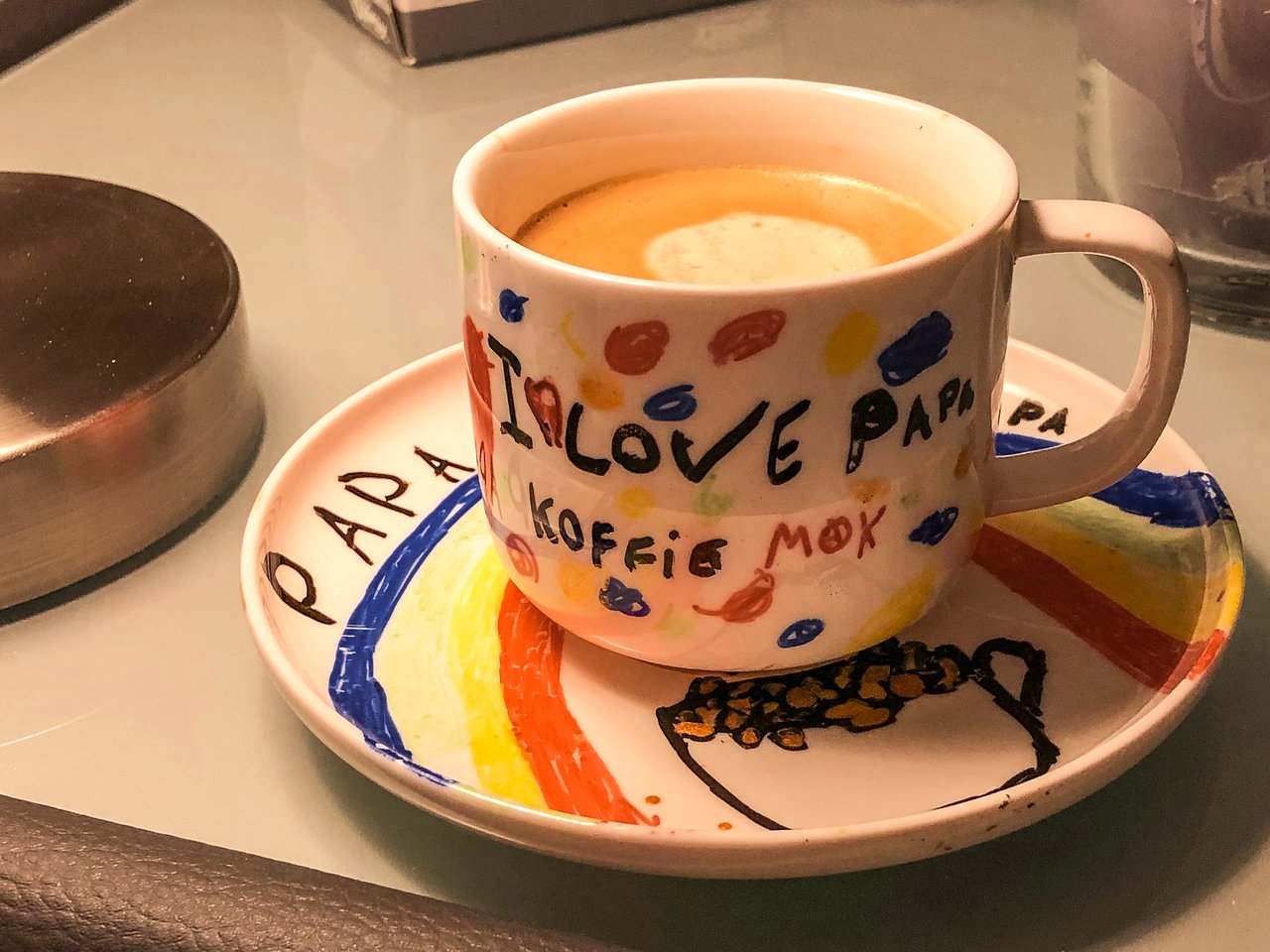 Today I turned forty. This morning, Axl and Stan surprised me with coffee in bed, served in a special birthday mug that they created.
When getting ready for a birthday party this weekend, I shaved not only my beard, but also my nose and ear hair. It sums up turning forty nicely.
Much of the things they say about turning forty are true: getting adequate sleep has become a priority, you no longer recognize celebrities in magazines, forgetfulness starts to become a bigger issue, and when you bend down to pick something up, there is no guarantee that you'll make it back up.
I can't complain though. On days like today, when looking back at the previous decade, I'm reminded how lucky and privileged I am.
Much like I hoped I would when I turned thirty, I have accomplished a lot in my thirties — both personally and professionally.
Drupal, Acquia and Open Source have been at the center of my professional career for the last decade and it has changed my life in every way. I'm lucky that my work gives me so much purpose. My desire to create, build, sustain and give back is as strong as before — there is not much more I'd want professionally.
Throughout the past ten years, I've also accomplished a lot of personal growth. I smile thinking how I have become more generous with my "I love you"s. I've gained not just weight, but also a kind of resiliency and perspective that enabled me to better deal with criticism, conflict or setbacks at work. I've learned not to sweat the small stuff and I take pride in acting with integrity on a consistent basis. From that point of view, I look forward to growing up more.
I've seen more of the world in the last ten years than in the first thirty combined. My wanderlust continues to grow and I look forward to exploring more of the world.
I've also been writing on this blog throughout the past decade. That might sound odd to call out on a day like today, but it's an accomplishment to me. My blog could have faded away like most blogs do, but it hasn't. It is one of my longest running projects and a highlight of my thirties. Blogging has made me a better communicator and a more critical thinker. It touches me that some people have been reading my blog for over a decade, and have followed me throughout my thirties. Thanks for sticking with me!
Entering my forties, part of me has zero desire to slow down, while another part of me wants to find more time to spend with Vanessa, Axl, Stan, family and friends. By the time I'll be fifty, Axl and Stan will likely be in college and might have moved out. There is nothing more satisfying than spending time with loved ones, yet it is so hard to pull off.
— Dries Buytaert