Rumor has it that Google will sponsor 14 Drupal developer stipends in this year's Summer of Code program (SoC). To inspire young developers to work on FOSS projects during the summer, Google will provide a stipend of 5,000 USD to each student developer, of which 4,500 USD goes to the student and 500 USD goes to Drupal project (or to the mentors). With 14 accepted applications this adds up to a 70,000 USD investment over a three-month period.
We're still waiting for an official announcement from Google, but the screenshot below shows that 14 projects appear to have been approved.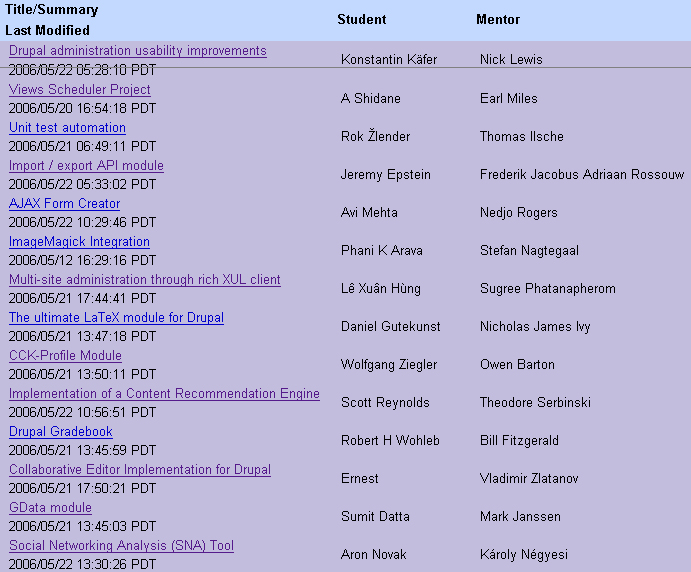 Thanks to Google, Drupal's SoC organizers and the 36 Drupal mentors to bring on board a range of fresh talents.
— Dries Buytaert