Human Rights Watch is using Drupal for their main website http://hrw.org.
Human Rights Watch is a well-known international organization that advocates freedoms in connection with fundamental human rights, such as freedom of religion and freedom of press. Issues raised by Human Rights Watch include social and gender discrimination, military use of children, political corruption, torture, abuses in criminal justice systems, and more.
They built a stunning Drupal site available in multiple languages. The idealist in me is touched by the strong design and photography, as well as the fact that Drupal helps improve the world a bit. Awesome!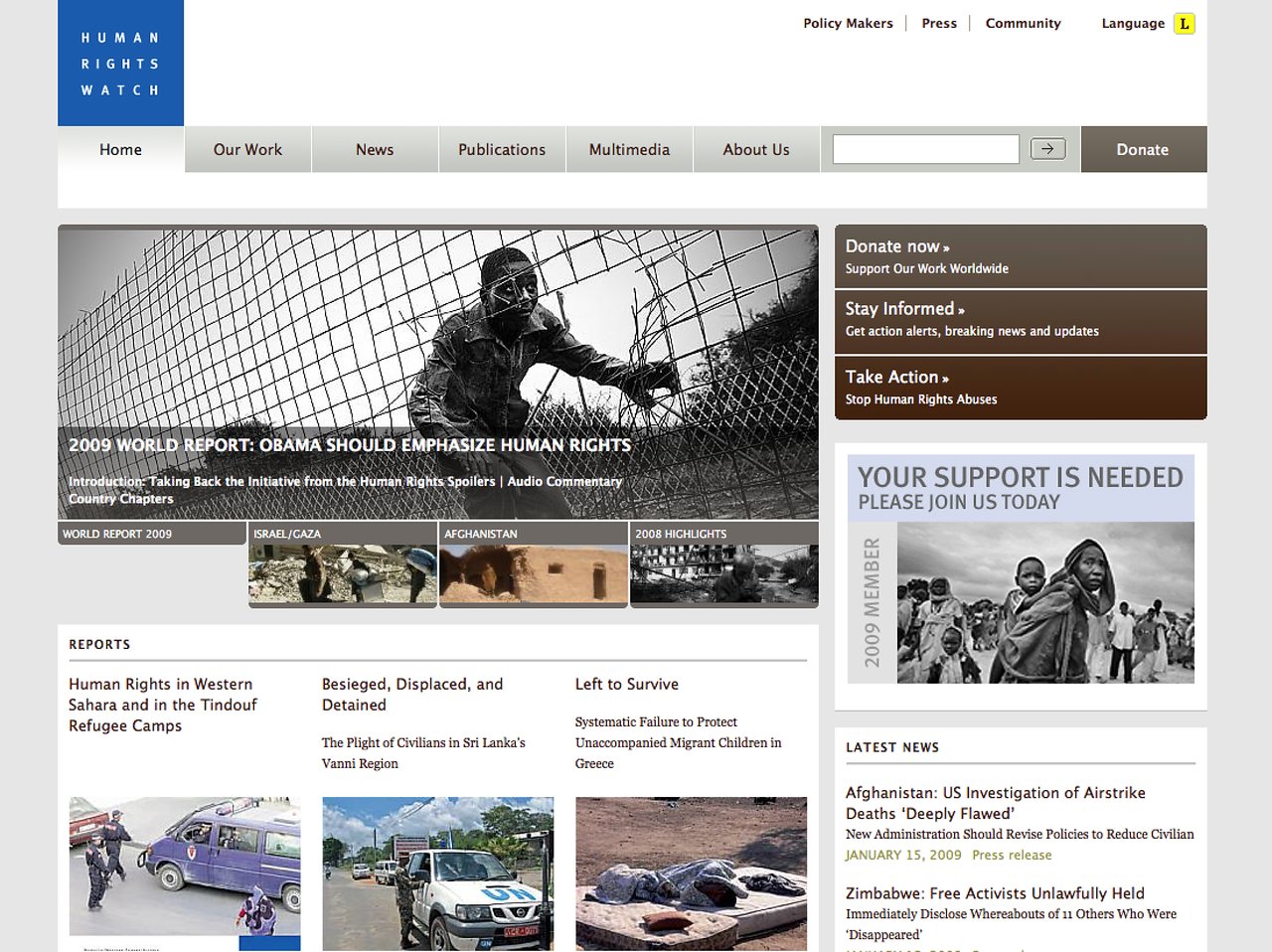 — Dries Buytaert