We rode in a converted German missile launcher over Langjökull, Iceland's second-largest glacier.
The glacier is massive: 50 kilometers long, 20 kilometers wide, and the ice is up to 580 meter thick.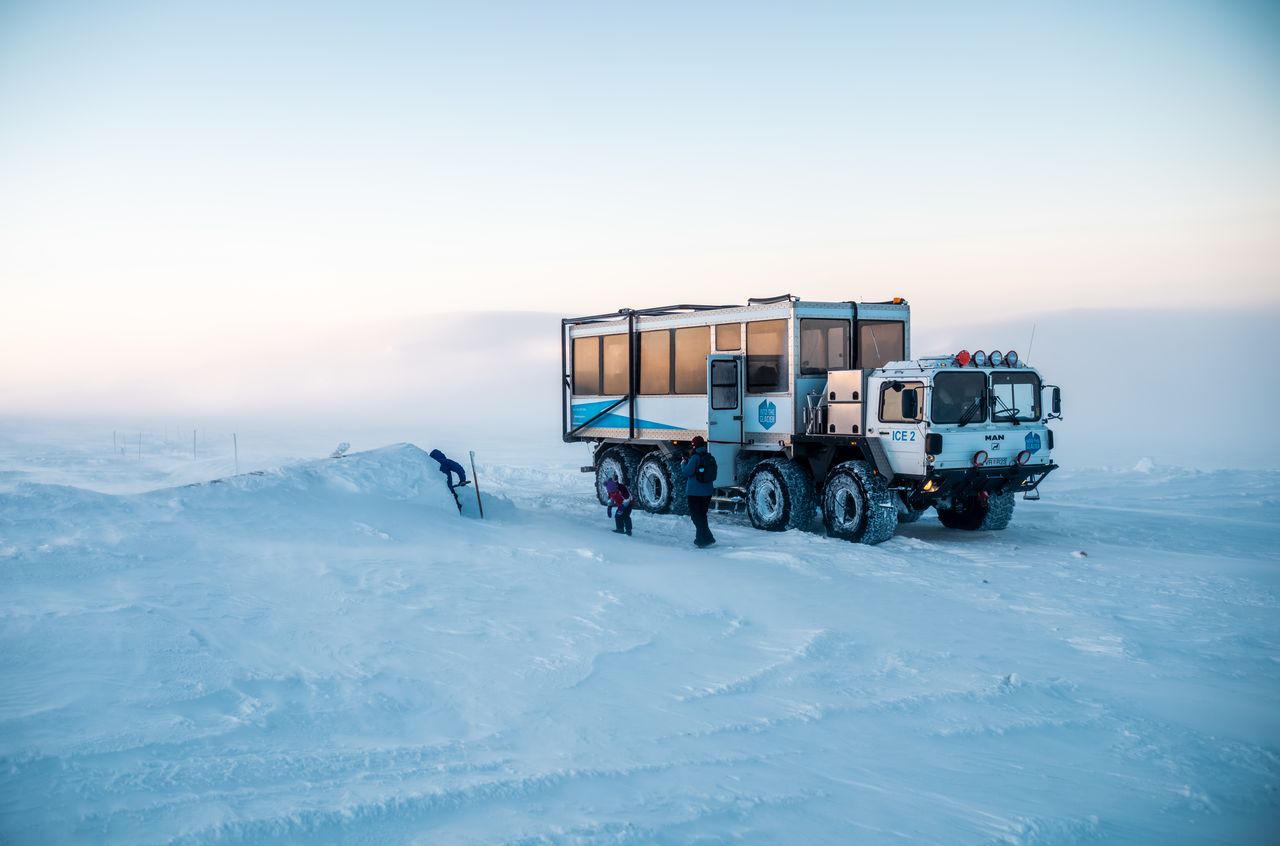 Through a small entrance, we descended into a man-made tunnel. We walked through various tunnels and caves, and experienced blue ice deep inside the glacier.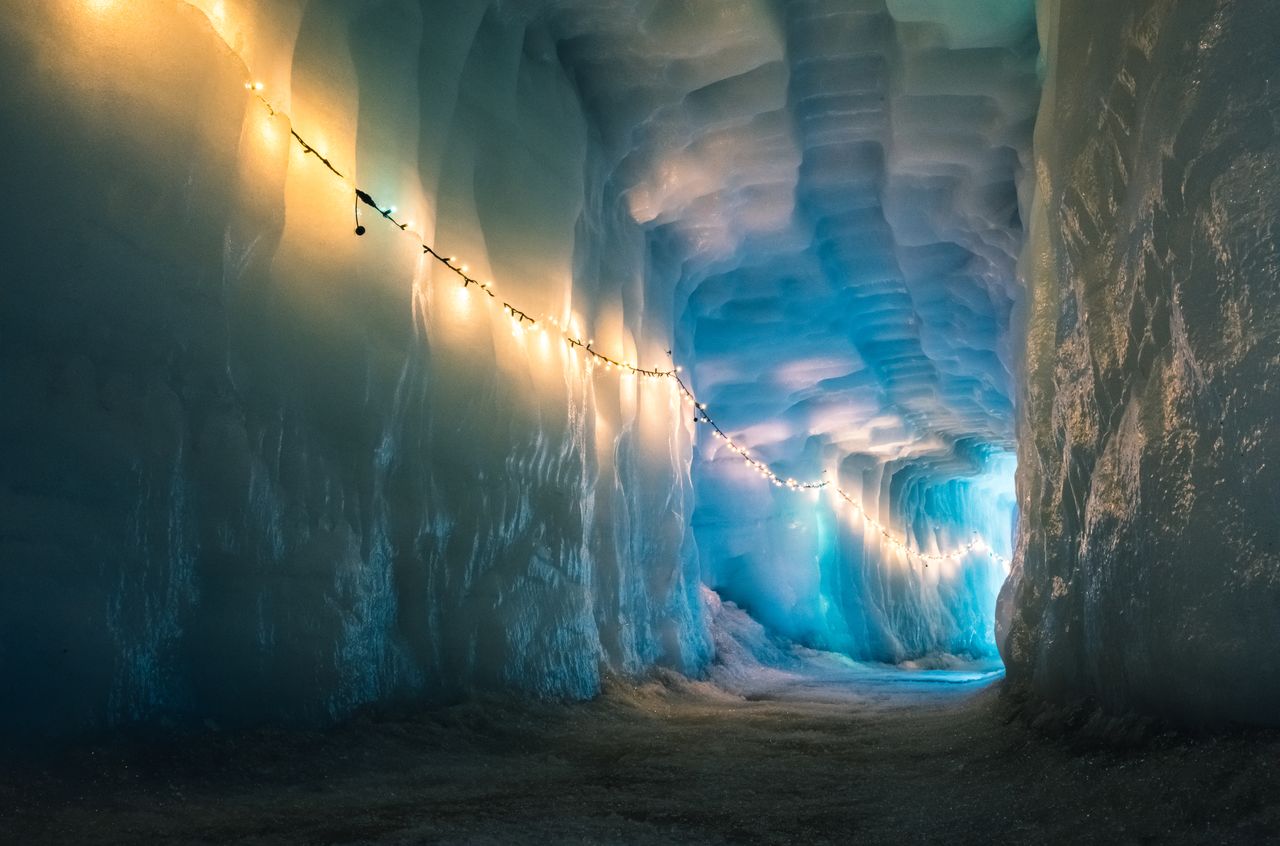 — Dries Buytaert