Investor.gov recently switched to Drupal from WordPress. The site houses a lot of information for investors.
The new investor.gov is a good looking site that also seems to be 508 compliant (for accessibility). The site is easy to use, making it easy for users to get the information they need without being overwhelmed.
All in all, the site is great example of how governments can leverage Drupal to create beautiful and accessible sites. Nice work SEC!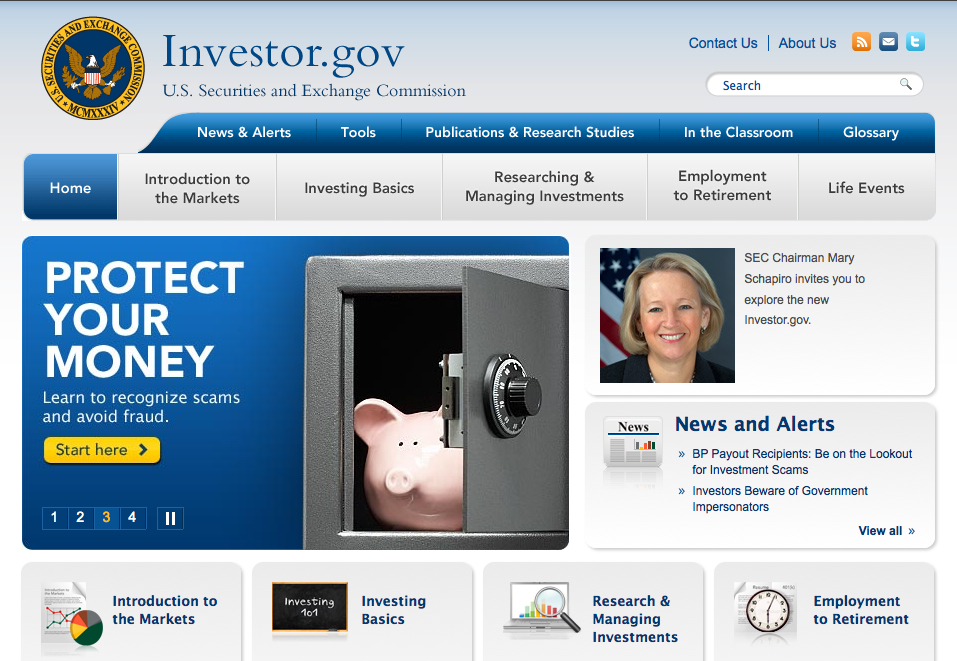 — Dries Buytaert