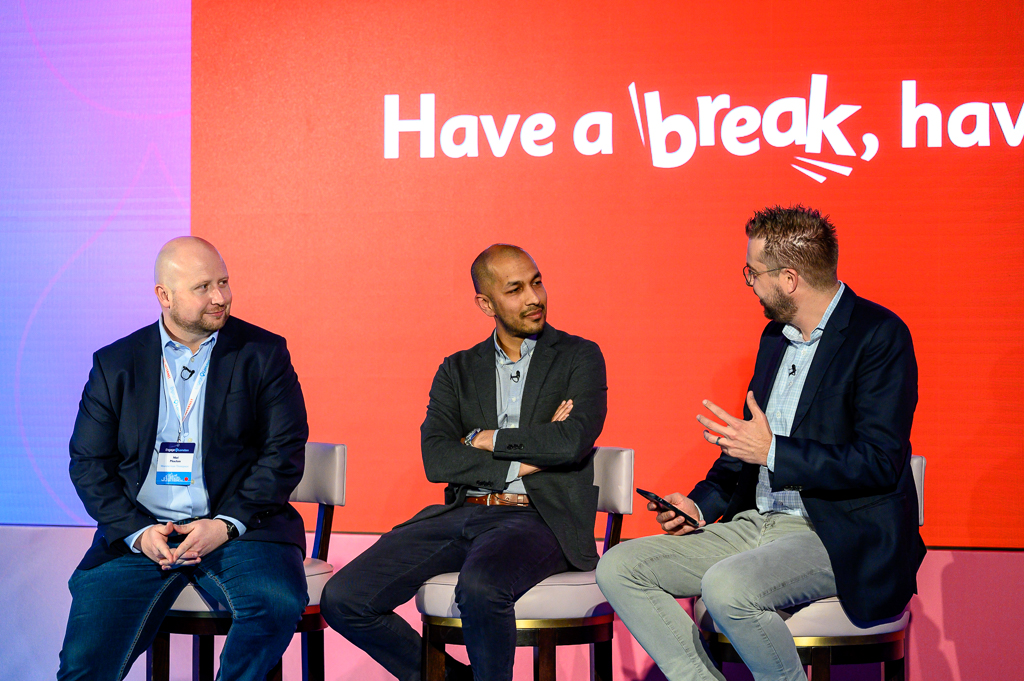 During our Acquia Engage Tour, I had the privilege of speaking with some of the world's most iconic brands about their experiences with Drupal and Acquia. In London, I spoke with Arush Kochhar (Global Confectionery Lead at Nestlé) and Niel Mouton (Group Chief Growth Officer, Commerce & Technology of EMEA for Wunderman Thompson) about the KitKat website transformation.
Arush described a picture that I see all the time with global companies. Across 80+ countries, each market was creating their own digital presence for KitKat consumers, based on their regional marketing needs and consumer demands. The end result was chaotic – with silos, inefficiency, and a lack of brand consistency across regions.
KitKat partnered with Wunderman Thompson to standardize all of the brand's global sites on Drupal and the Acquia Digital Experience Platform (DXP). KitKat needed to establish a global standard with security and governance across the board, while allowing each regional market the creative freedom to personalize the experience for their own consumers. Acquia DXP allowed them to do that.
If you've ever seen a matcha green tea KitKat in Japan, you know that KitKats don't look the same around the world. While standardization and governance are important, each region also needs the flexibility to make content changes on a local level.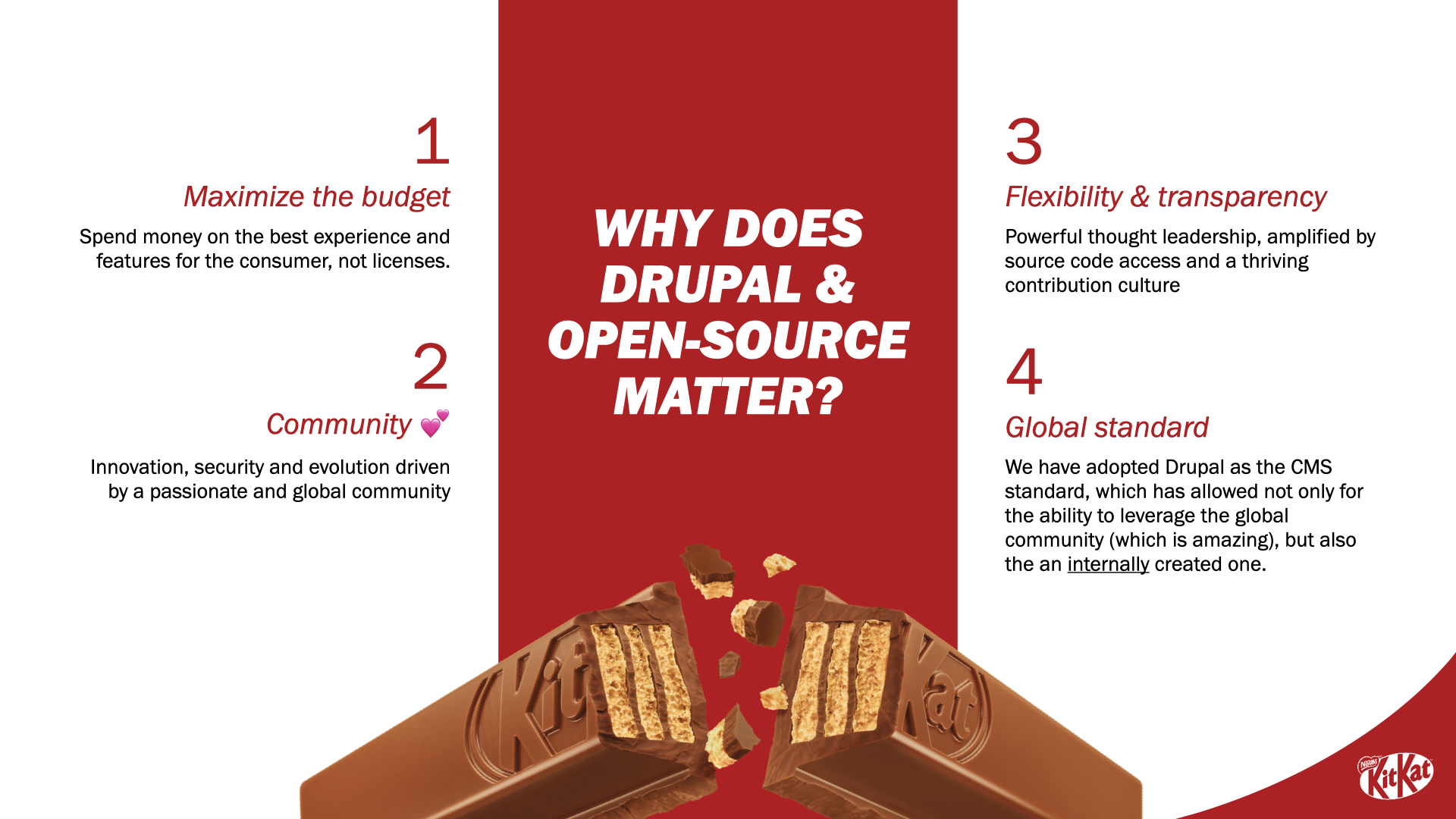 In less than 18 months, all key markets standardized on Drupal and Acquia DXP. Using Acquia, KitKat is bringing big, bold, global storytelling to life, while transforming their business in the process. Each team can tap into standardized global templates to speed up digital changes, swapping out regional imagery and storytelling as needed.
As a result of the transformation, the KitKat team broke down silos and established an internal community to collaborate on ideas, on top of sharing best practices and code around the world with the Drupal community. The spirit of collaboration has encouraged healthy competition across markets, which in turn drives new ideas and innovation.
By standardizing on Acquia and Drupal, the KitKat team also maximized budget, drove higher efficiency, and established enterprise-level security and scalability across its markets. The agility benefits were equally sweet. Instead of taking three years to make a website change, regions can implement changes on faster three- to six-month timelines (even pushing small changes in days).
Maybe best of all, the new KitKat digital presence has experienced 1,000% more traffic, half the bounce rate, and three times the pageviews of the previous iteration. Internal adoption of Drupal has skyrocketed.
The Nestlé team plans further expansion into other brands and categories, including ice cream – my favorite food category. Talk about delicious digital transformations!
— Dries Buytaert