Lifetime Television redesigned using Drupal so check it out at http://www.lifetimetv.com/. Lifetime Television is a cable television network that caters to women. They produce shows such as Desperate Housewives, The Golden Girls, Frasier and Army Wives.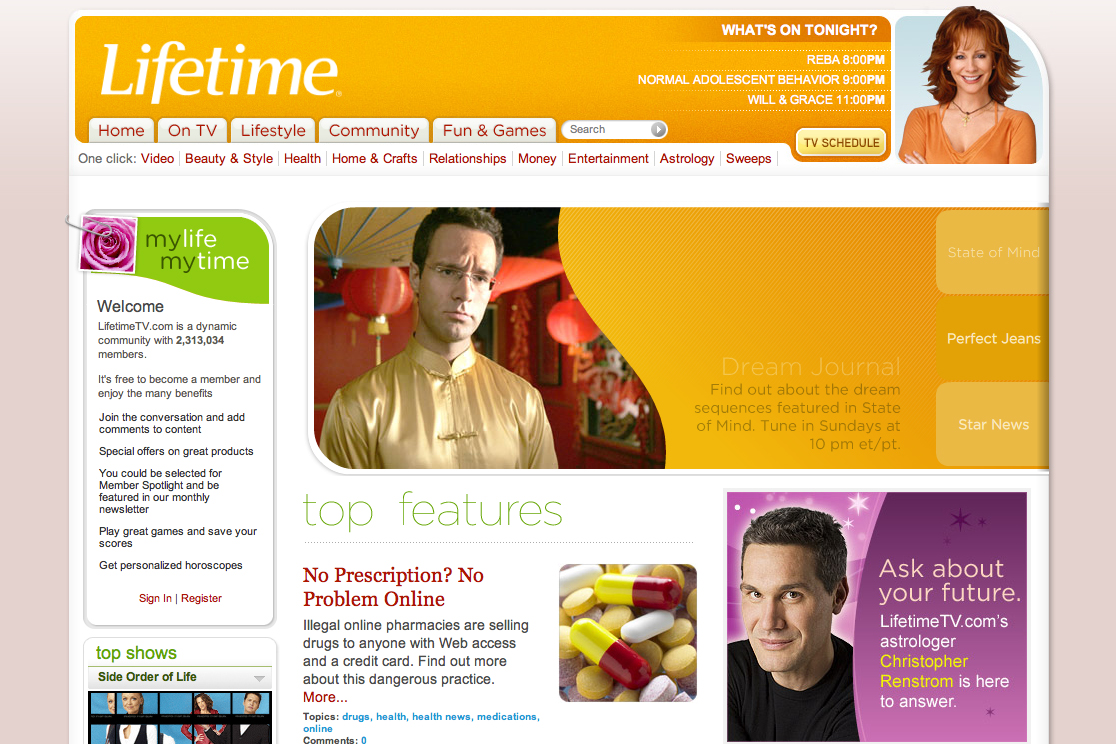 This is a massive Drupal site with a movie database, television schedule, videos, photos, editor-produced articles, user-produced stories, games, tag clouds, topic-based search, and a pretty perky looking theme.
The site was built with the help of the infamous Lullabots, Treehouse and Achieve Internet.
— Dries Buytaert