In 1996, Linux kernel development is what first attracted me to Open Source, and what led me to contribute to the Linux WLAN project in 1999. Ever since, I've worked on or with Open Source projects pretty much full-time.
Last month at the Open Source Business Conference in San Francisco, I met Mike Woster, Director of Business Development at the Linux Foundation, the non-profit consortium dedicated to fostering the growth of Linux. Turns out they are avid users of Drupal.
In 2008, they switched the Linux Developer Network to Drupal, earlier this year they launched a video site on Drupal, and most recently, LinuxFoundation.org itself switched to Drupal! And rumor has it there might be more to come ...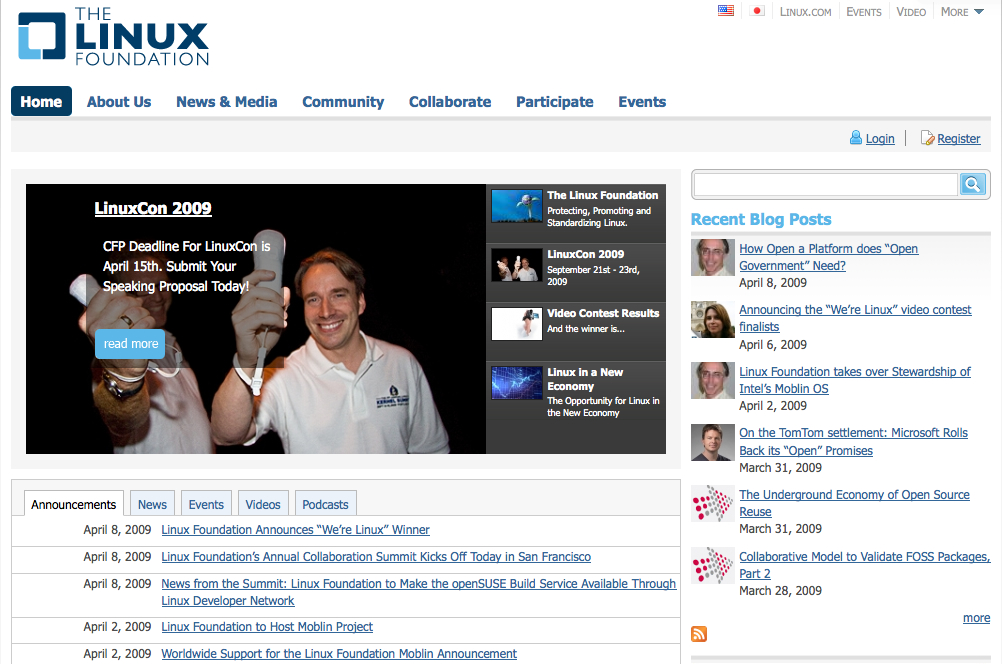 — Dries Buytaert