MTV UK is now using Drupal! According to the official press release, the new Drupal-based MTV UK website will continue to host news and information for their broadcast channels.
The interesting part is the fact that the new website will act as the front-end for MTV Flux, a new social networking website that lets viewers interact with MTV and each other. Angel Gambino, VP Commercial Strategy & Digital Media, MTV Networks UK & Ireland explains:
Our users now have the ability to create and upload content to mtvflux.co.uk that will also be showcased on the broadcast channel. Drupal's social networking capabilities make it a good match for our local development team's needs and the software's extensibility has allowed the creation of modules to interact with our on-air systems as well as SMS mobile and Flash-based interactive systems.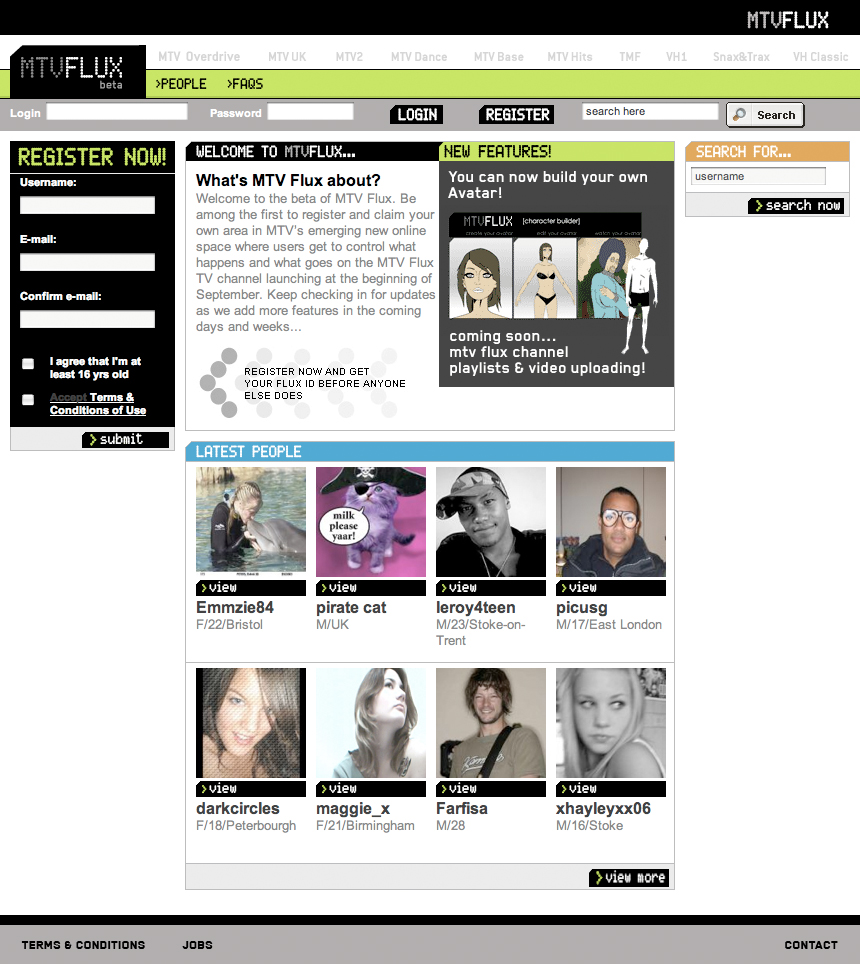 — Dries Buytaert