Recently training was conducted for participants representing a number of NATO's Partnership for Peace (PfP) Training Centers.
Participants were led through a set of scenario driven exercises using a system based on Drupal and XMPP. The scenario encouraged participants to "meet" online (even though they were sitting across the room from each other) and coordinate events and information in "semi public and private spaces". The group also modeled and simulated how to find subject matter experts using the expertise keywords, profiles, tagging, and search.
Interesting to see how social software tools (i.e. Drupal) are used by institutions such as NATO, and glad to see that we help make the world a better place ...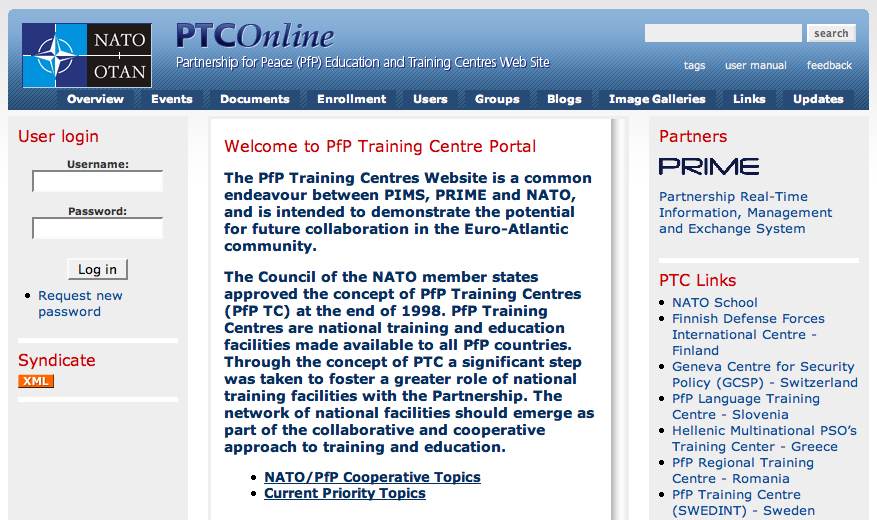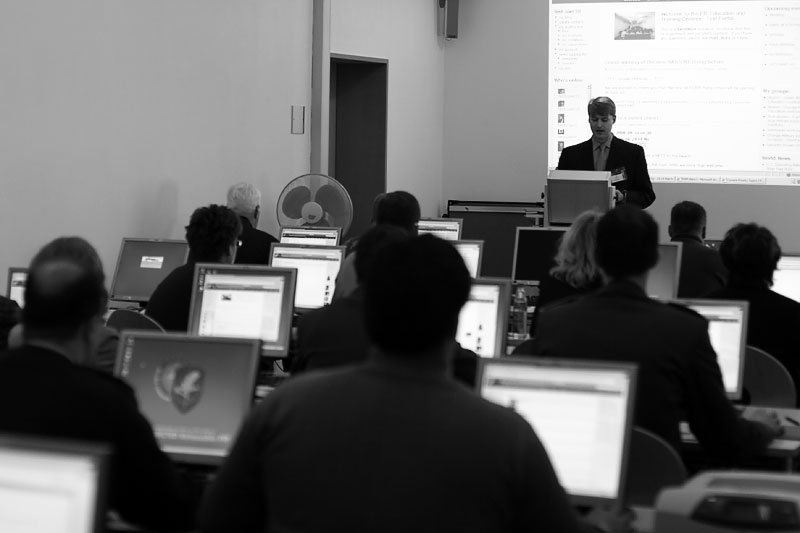 — Dries Buytaert