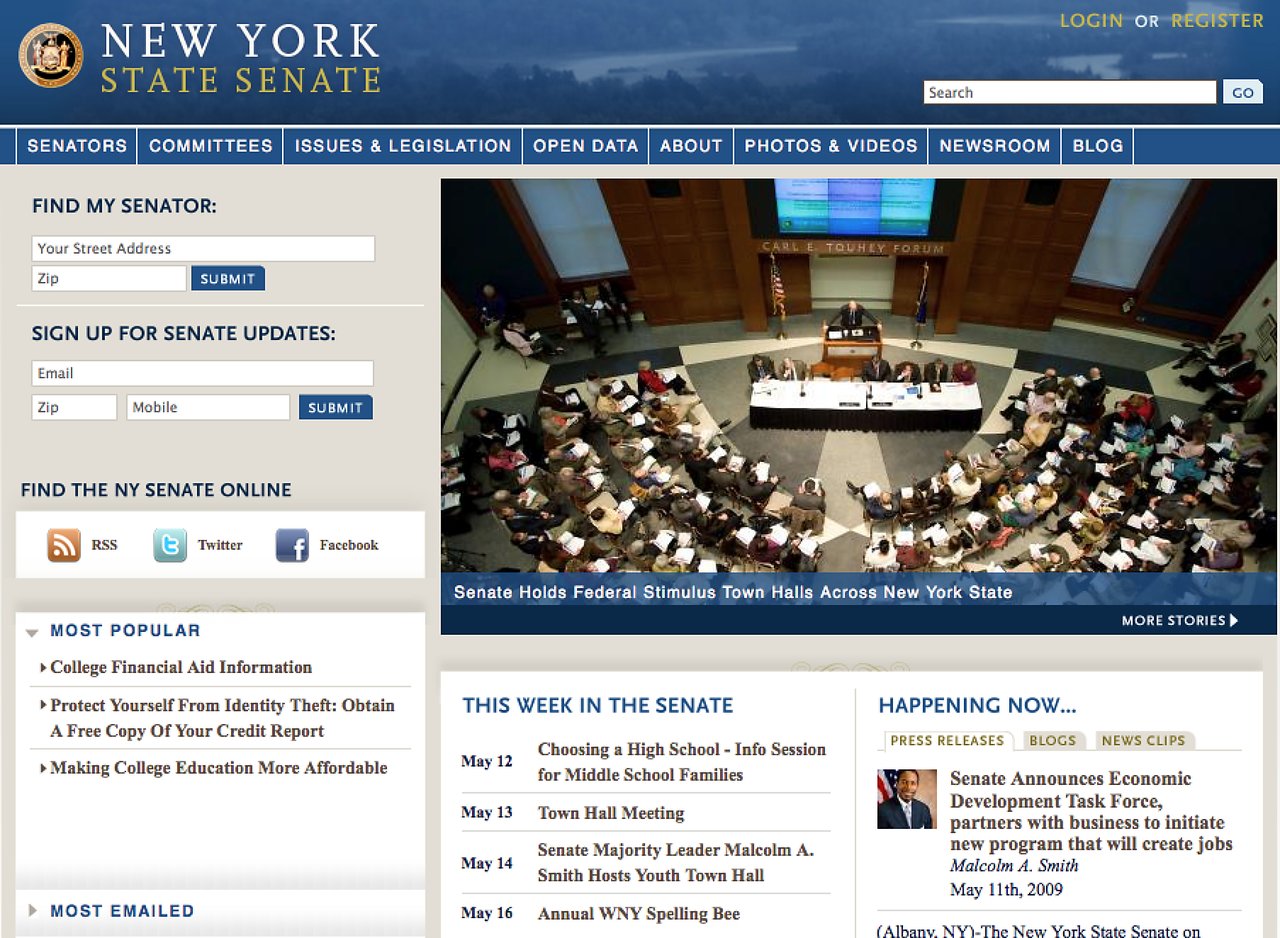 More proof that Drupal and open government is a great match: the New York State Senate just relaunched its website on Drupal and there is a lot to like. Check out their new site at http://www.nysenate.gov.
It is absolutely worth checking out; not only does it look great, it also illustrates how social publishing can help provide greater government transparency. Each State Senator can have a blog, Twitter integration and more. This enables citizens and lawmakers to directly and genuinely interact. In addition to that, the site enables people to view and comment on all pieces of legislation currently under consideration. All things combined, the site is a model for how governments can share and correspond with their stakeholders in an open and transparent way. Quite frankly, sites like this put many other governmental websites to shame.
The site was built by our friends at Advomatic, EchoDitto and an in-house team at the New York State Senate lead by Senate Chief Technology Officer Andrew Hoppin. If you want to learn more about the site, check out the great write-up on drupal.org.
— Dries Buytaert