In a recent tweet, Tim O'Reilly announced that the O'Reilly Drupal book is released from O'Reilly. The book will start shipping later this month so time to order your copies, folks!
I provided technical review of some early versions of chapters, and I can tell you that the book is as good as you'd suspect it would be from Lullabot and O'Reilly. The book does an excellent job explaining how to rapidly assemble a wide variety of websites using some of Drupal's most commonly used modules. Whether you are new to building Drupal websites or an experienced programmer, by the end of this book, you'll be much more prepared to build the Drupal site of your dreams.
I've always had a healthy fetish for O'Reilly books, so I'll dance from happiness the day the "Using Drupal" book shows up at my doorstep. Thanks Angela, Addi, Nate, Jeff Eaton, James, and Jeff Robbins!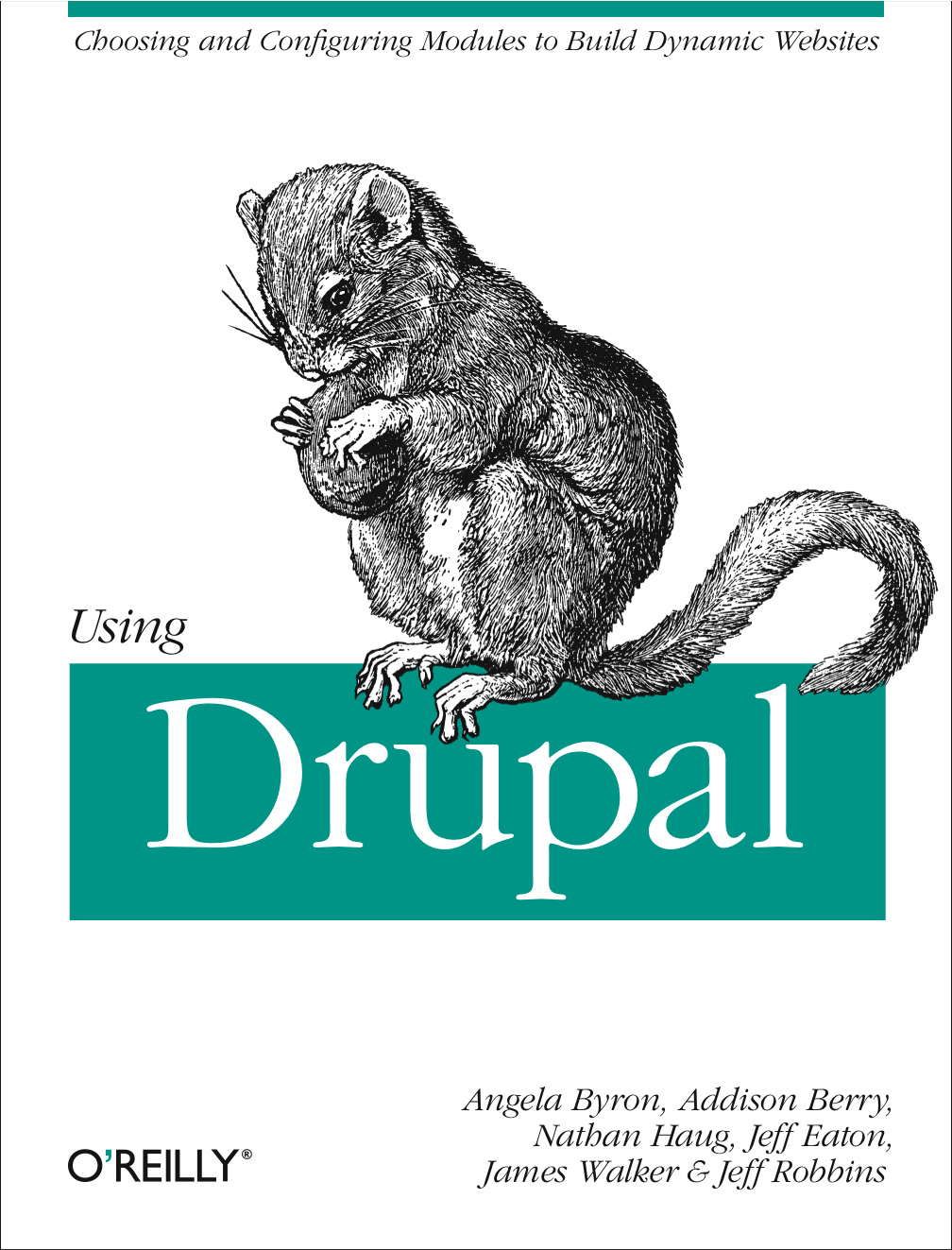 — Dries Buytaert