Anyone who reads the news knows that Reuters is a major news agency; in fact, it is the world's largest international multimedia news agency.
It's also clear that Reuters is very interested in experimentation with "new media". They have established http://labs.reuters.com to package and highlight some of their technical innovations. Labs.reuters.com has an iPhone application, experimental social and community APIs, lots of semantic experimentation, and even a really neat "Face Search" application. The neatest thing, though, is that it runs on Drupal 6.
Let's think through this again. The world's largest international news agency uses Drupal to highlight the innovative features and applications they think they may want to deploy in the future. I don't know about you, but I like the way that sentence sounds.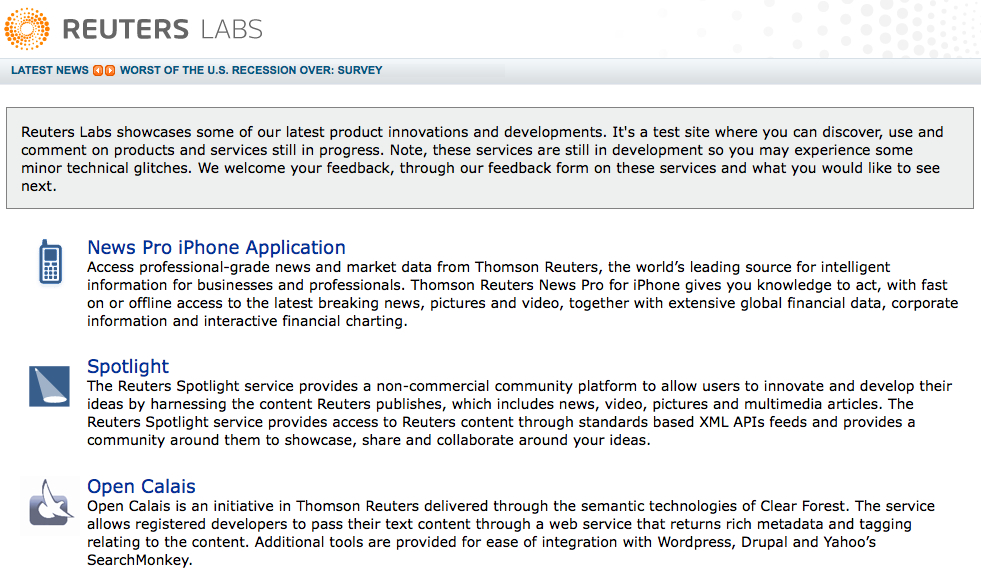 — Dries Buytaert