Announcing "Pitch-burgh", an innovation contest at DrupalCon Pittsburgh, where members of the Drupal community can pitch their ideas to receive funding.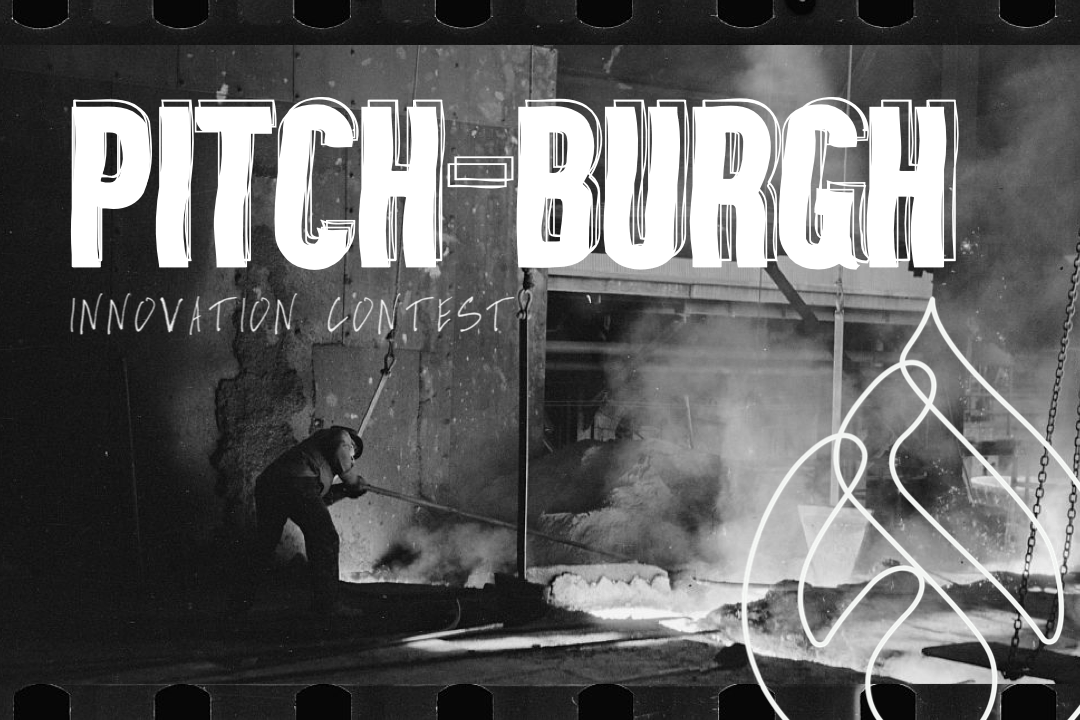 In just a few months, the Drupal community will be gathering for DrupalCon Pittsburgh. I've started planning my opening keynote, and decided to focus it on innovation. Specifically, I want to discuss how we might increase innovation.
To keep things fresh and engaging, I've come up with an exciting idea. During the keynote, I'll be dedicating a portion towards an innovation contest called Pitch-burgh, loosely inspired by Shark Tank.
For those unfamiliar with Shark Tank, it's an American TV show where entrepreneurs pitch their business ideas to a panel of potential investors, known as "sharks". The entrepreneurs give short 2-3 minute presentations in the hopes of securing funding for their idea.
To participate in Pitch-burgh, members of the Drupal community are invited to submit a short video pitching their innovative idea, along with a request for funding. Anyone can participate; attending DrupalCon Pittsburgh is not a requirement.
At DrupalCon, I'll share the best ideas in my keynote and help determine the crowd's favorite. We'll also encourage digital agencies and end-users to contribute funds towards the most promising ideas.
After DrupalCon Pittsburgh, all submissions will be made public, and anyone is invited to contribute funding to the projects that excite them.
Just like how sharks help on TV, the Drupal Association (including myself) will help guide projects that receive investment to help make sure projects succeed and funds are used wisely.
In essence, this is an experiment to connect innovative and impactful ideas with funders. I hope that individuals and organizations in the Drupal community will get involved and fund the ideas they are most excited about.
The deadline for video submissions is May 25th. A panel of judges (see below) will review all submissions between May 25th and May 30th, and pick the best pitches to showcase in my keynote. As mentioned, the top pitches will be revealed during my keynote at DrupalCon Pittsburgh. However, we'll make sure to publish all submissions afterwards.
For more information, check out the official Pitch-Burgh innovation contest page on Drupal.org.
Pitch guidelines
To make it easy for anyone in the Drupal community to participate, submissions for Pitch-burgh should be in the form of a video, with a maximum length of 2 minutes and 30 seconds.
For inspiration on creating a compelling 2.5 minute pitch, we highly recommend reviewing some of the winning pitches on Shark Tank, which can be found on YouTube.
A compelling pitch tends to include the following elements:
Introduction – Start by introducing yourself or your team, and briefly explain why you're likely to be successful.
Executive summary – Provide a clear and concise overview of your idea, explaining what it is and why it's valuable for the Drupal community. This should be done up front in the pitch.
Pain point – Explain the pain point or need that your idea is addressing in more detail, and help us understand why it's important to solve this issue.
Solution – Describe how your idea addresses the pain point or need, and explain the innovative or impactful aspects of your approach.
Funding and resources – Clearly state the amount of funding or resources you're seeking and how you plan to use the funding. Make sure to specify your currency.
Deliverables – Identify the key deliverables that you will provide, such as a module, documentation, or other assets.
In addition to these structural guidelines, we would like to provide some additional guidelines:
Submissions can come from individuals, teams, or organizations, including digital agencies.
Attending DrupalCon Pittsburgh is not mandatory for submitting a proposal. Anyone can participate.
Ideas can either be completely novel, or improvements to Drupal Core or existing contributed projects.
We encourage the use of wireframes, mockups, prototypes, or examples to help bring your idea to life.
While there is no set limit on the amount of funding you can request, we recommend that the ask does not exceed $20,000. Requests that are too high may be less likely to secure the necessary funding.
Remember, the goal of your Pitch-burgh submission is to convince the judges and potential funders in the Drupal community that your idea is innovative, impactful, and worthy of support. Be creative and convincing.
Evaluation criteria
We're looking for innovative and impactful ideas that have the potential to make a difference in the Drupal community. Judges will be asked to select the top pitches based on the following two criteria:
Potential impact – Judges will assess the potential impact of the idea on Drupal, and how it can contribute to the growth and improvement of Drupal or the Drupal community.
Likelihood of success – Judges will assess the potential for the idea and team to succeed by considering various factors, including their qualifications and experience, the feasibility of the proposed concept, the realism of the funding requirements, etc.
Judges
I currently have secured three judges for Pitch-burgh:
Tim Doyle, CEO of the Drupal Association
Baddy Breidert, Chair of the Drupal Association Board
Dries Buytaert, the Project Lead and founder of Drupal
We're still looking for more judges and want to ensure that we have a diverse group of judges who can offer a variety of perspectives and feedback to participants.
Conclusion
I'm thrilled to see what innovative ideas the Drupal community will come up with and look forward to featuring them in my keynote at DrupalCon Pittsburgh. Above all, I hope to see more people get paid to develop impactful features for Drupal.
— Dries Buytaert