DrupalCon Dublin Driesnote presentation
DrupalCon Dublin marked my 28th DrupalCon and #Driesnote presentation. You can watch a recording of my keynote (starting at 23:55) or download a copy of my slides here (185.4 MB).
The first half of the presentation I provided a technical update on Drupal 8. I showcased some of the big changes in Drupal 8.2 such as the settings tray, REST API improvements, migration tool improvements, and easier to use block placement. I also talked about how we've transformed Drupal 8 for continuous innovation. I'm super excited about our improved development process and release cycle, as it helps us ship innovative updates to Drupal 8 faster and with a much easier upgrade path.
The second half of the talk focused on "The why" of Drupal, and asked an important question for all of us to think about: what is Drupal's collective purpose? In addition to me talking about my own purpose, my team interviewed Drupal people around the world about their passion and purpose.
I featured a lot of interviews with Drupalists. If you're interested in viewing their individual videos, they're now available on my YouTube channel: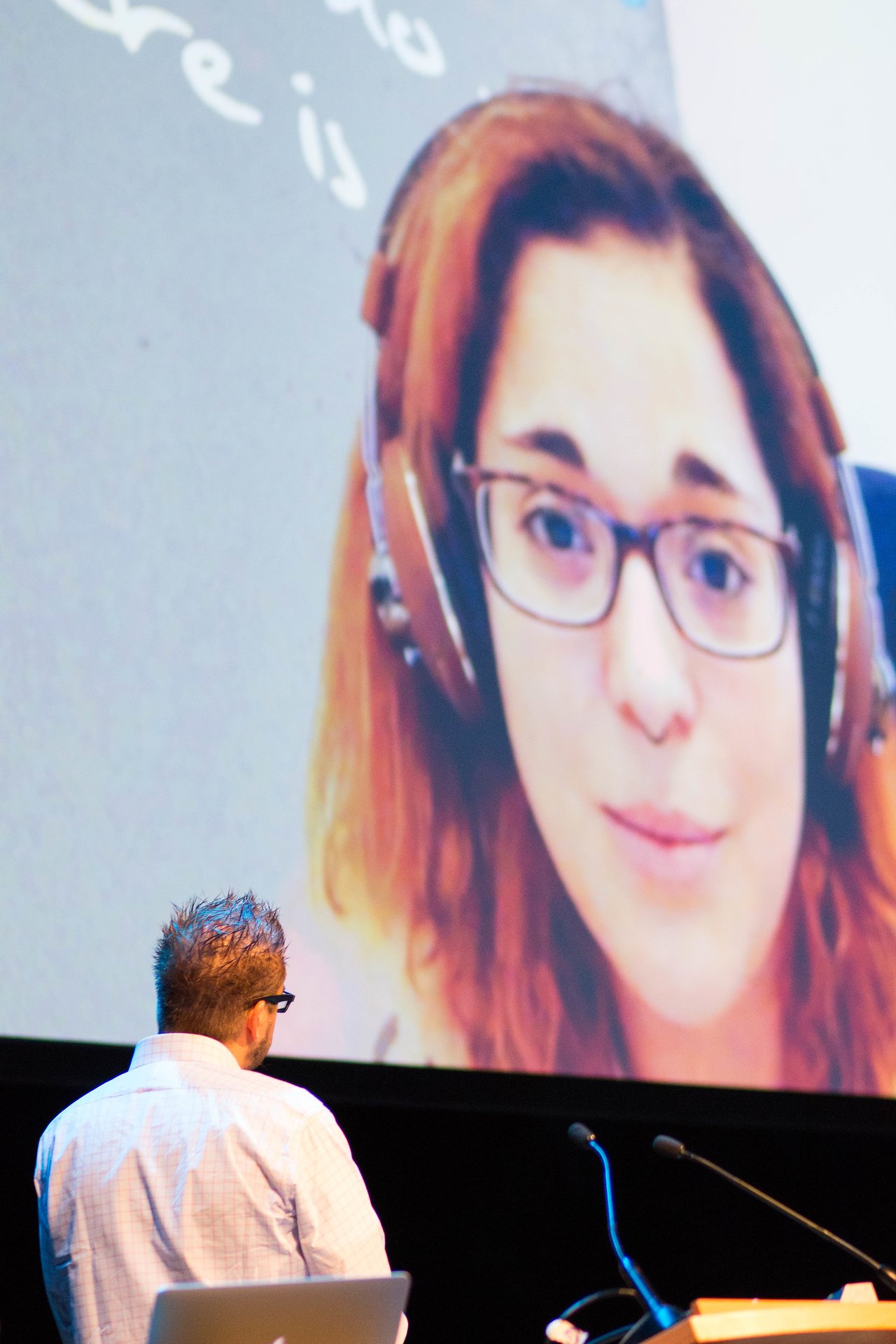 Special thanks to Ash for the amazing design work on my slides and helping with the interviews, and Paul Johnson for the nice photo of me listening to Zsófi.
— Dries Buytaert