Symantec, a global leader in providing security, storage and systems management solutions, is using Drupal for Symantec Juice, a community website for customers and end-users. Check it out at http://www.symantec.com/community.
Interesting tidbit: by participating in site discussions, users earn points that can be redeemed for everything from gift certificates to an Hawaiian cruise.
The site was built using Drupal 6 by WebWise.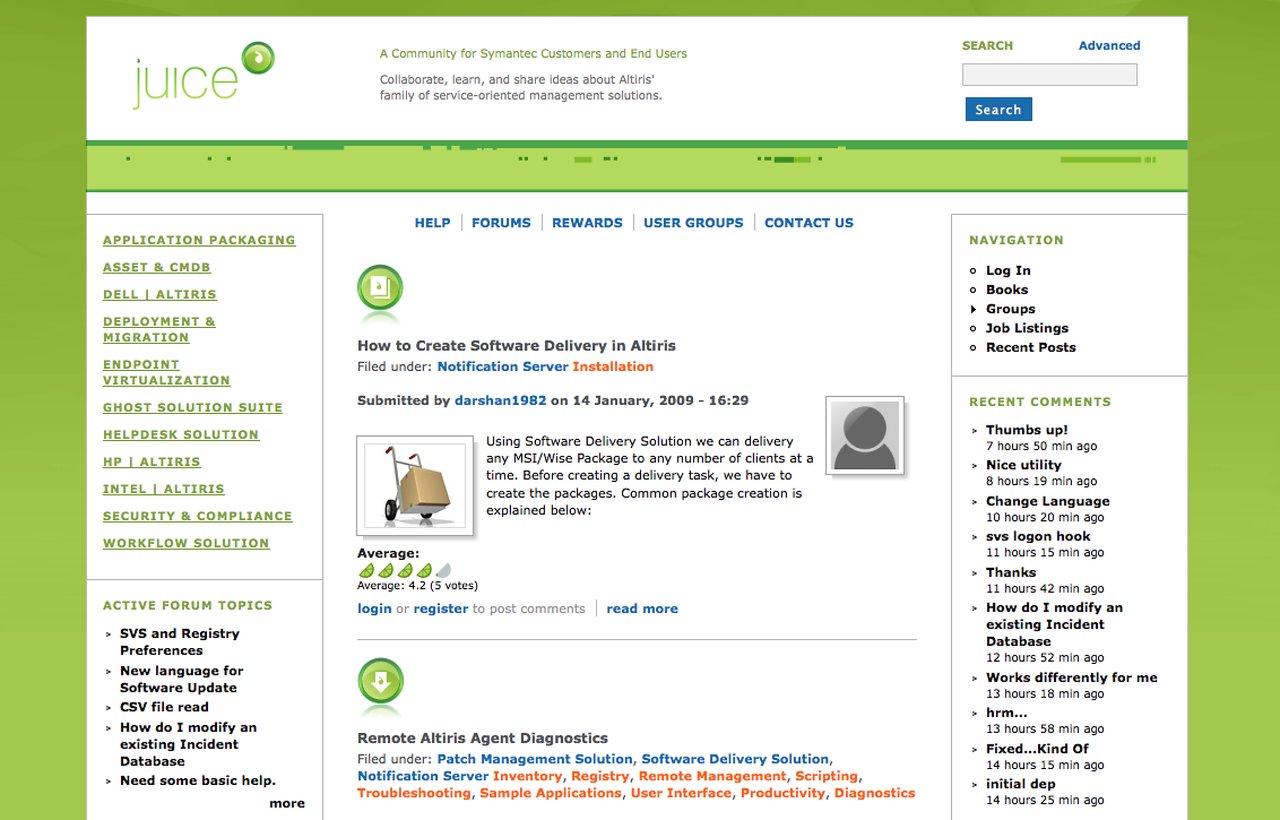 — Dries Buytaert