Telenet, the largest provider of broadband cable services in Belgium, wants happy customers, and customers are happy when they can solve any problems or answer any questions concerning a company's products on their own, or by simply calling a friendly helpful client advisor.
Telenet recently decided that their proprietary knowledge base — known as the "Rolls Royce" of knowledge bases, was too expensive, hard to use, and that the vendor behind it was slow to respond to change requests or to fix bugs. Taking matters into their own hands they decided to develop the new knowledge base using Drupal.
Enlisting the help of Dataflow and Acquia, they managed to not only recreate the functionality of the old knowledge base, they enhanced it to have new features as well, such as awesome faceted search powered by Apache Solr. In fact, the new Drupal based solution was developed and launched using just the budget that Telenet had set aside for maintenance and bug fixing for the former proprietary knowledge base software!
One other cool feature is that Telent's client advisors use one copy of the knowledge base inside the Telenet firewall, and have special permissions to see extra inward facing content, while Telenet's customers access a copy of the site that lives outside of the firewall. You can check out the external knowledge base at http://onlinesupport.telenet.be/ .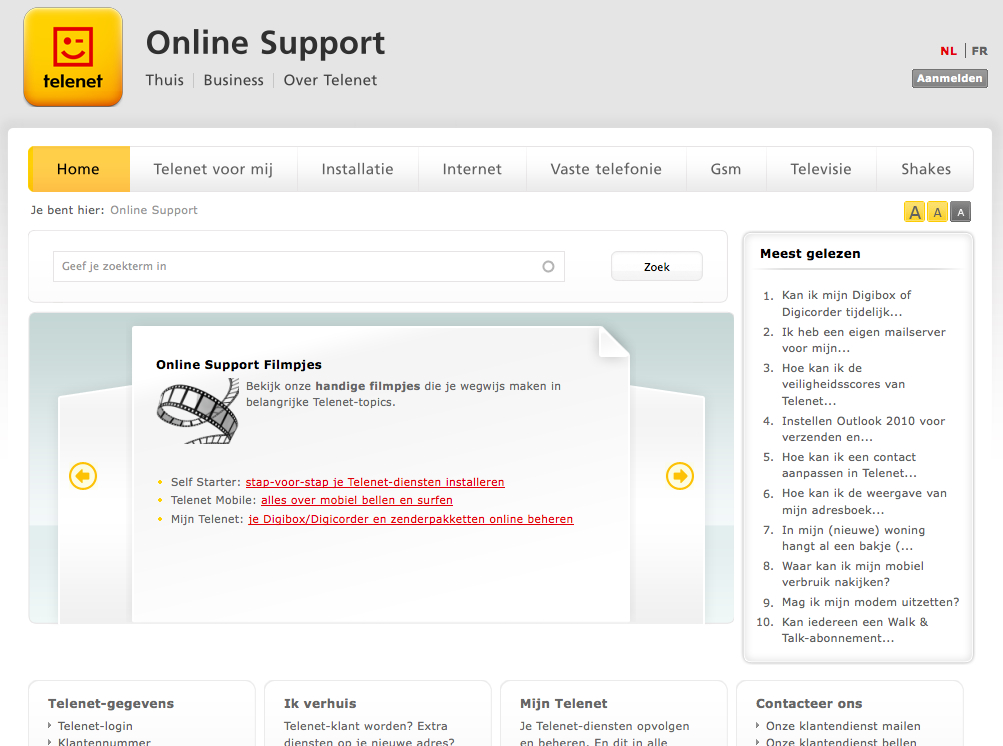 Telenet is happy enough with the new website that there are more Telenet-built, Telenet-hosted Drupal sites on the way.
— Dries Buytaert