The United Nations is using Drupal for their End Poverty Campaign. The site is part of a network of Drupal sites that stand up against poverty. This network of sites is part of the historic promise 189 world leaders made at the United Nations Millennium Summit in 2000 when they agreed to meet the Millennium Development Goals.
The End Poverty site was built by Development Seed. They told me that the United Nations has been pushing the envelope by funding the work on some forthcoming internationalization features that will be used to replicate some of their sites in multiple languages.
Glad to see that the United Nations are good (Drupal) community players. ;)
It is great to help make a product that many people like, but it is even better when that product helps improve the world a little bit!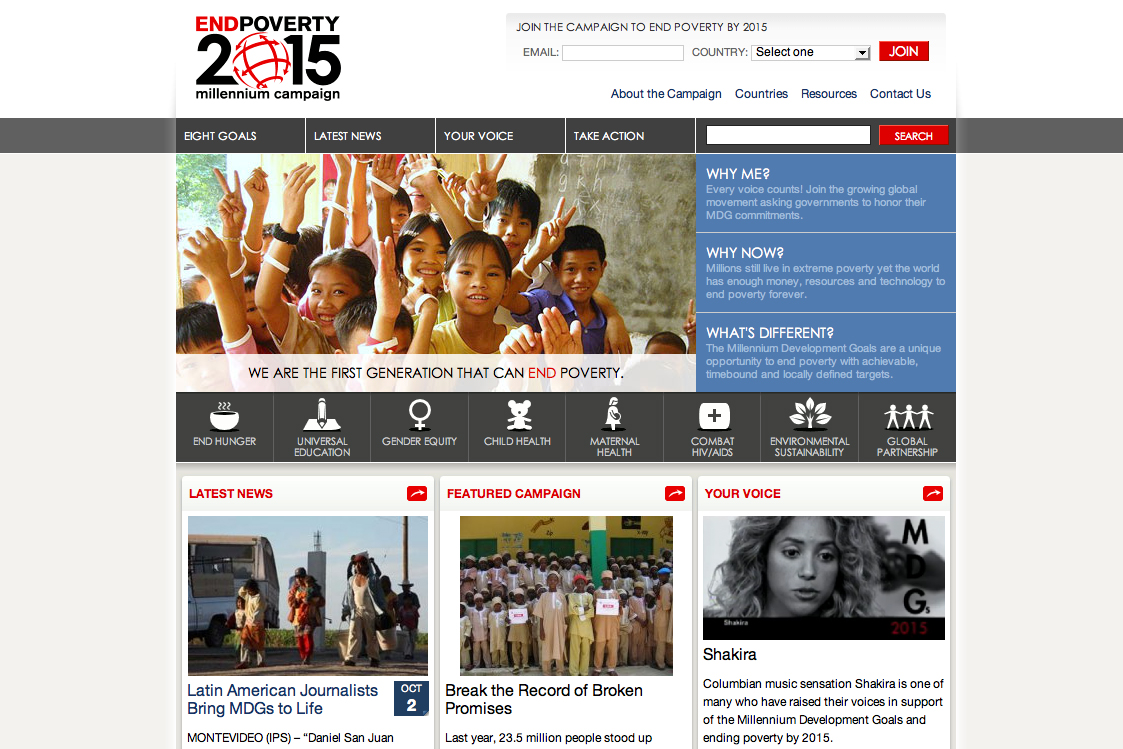 — Dries Buytaert