117 million people participated in the United Nations' Anti-Poverty event, and it was organized on a Drupal site: https://www.standagainstpoverty.org/.
Nearly 117 million people – close to 2 per cent of the world's population – took part in events all around the world to stand up and take action against poverty and for the Millennium Development Goals. According to a United Nations' press release they broke the Guinness World Record for the largest social mobilization ever on a single issue. Furthermore, the United Nations unveiled that they secured around $16 billion in new commitments to meet the Millennium Development Goals.
The Stand Up Against Poverty site was developed by the great folks at Development Seed; and as you can tell from their blog post, they pushed the Drupal envelope once again.
It is great to help make a product that many people like, but it is even better when that product helps improve the world a little bit!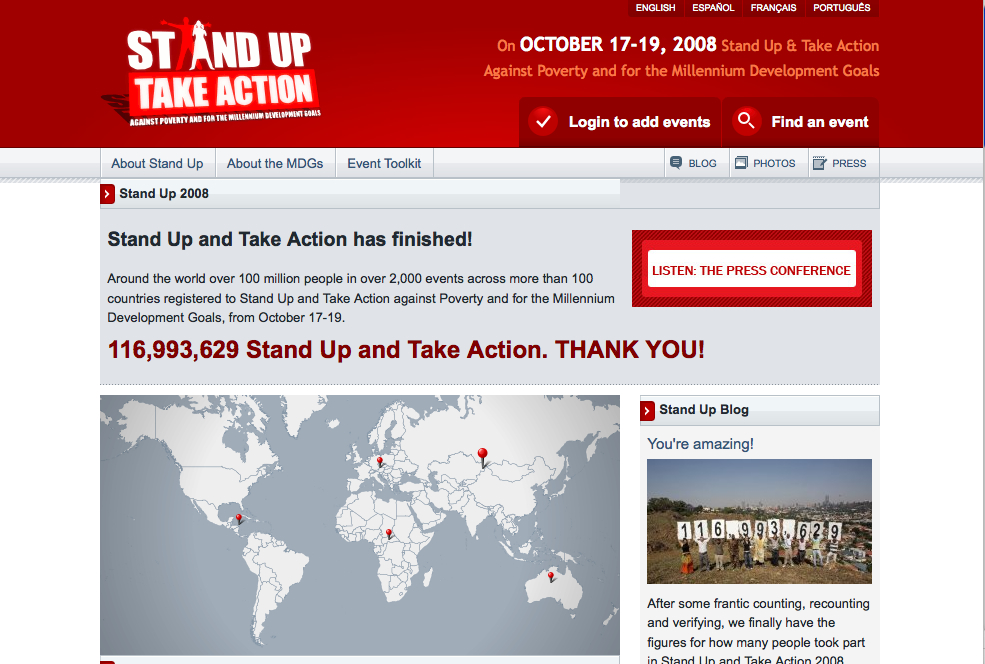 — Dries Buytaert