The United States Department of Commerce just relaunched their website on Drupal. Check out their new website at http://commerce.gov.
According to Wikipedia, the Department of Commerce has more than 140,000 employees, and an annual budget of $14 billion USD. Needless to say this is another great win for Drupal, and for Open Source in government!
It is great to see them take advantage of Drupal's social capabilities like blogging and commenting, as well as to see integration with social media like Twitter, YouTube and Facebook. It all helps provide greater transparency.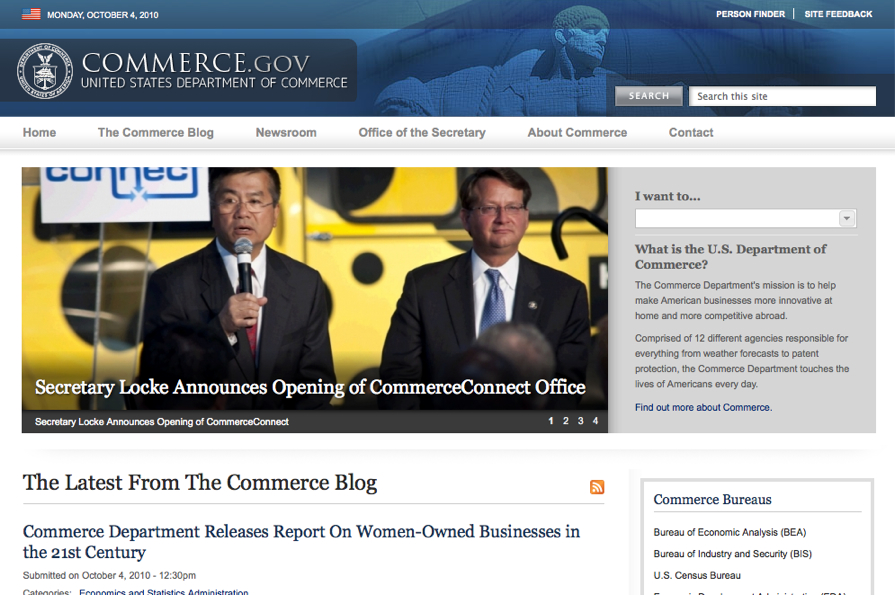 — Dries Buytaert