One of the world's most trafficked websites, with more than 100 million unique visitors every month and more than 20 million different pages of content, is now using Drupal. Weather.com is a top 20 U.S. site according to comScore. As far as I know, this is currently the biggest Drupal site in the world.
Weather.com has been an active Drupal user for the past 18 months; it started with a content creation workflow on Drupal to help its editorial team publish content to its existing website faster. With Drupal, Weather.com was able to dramatically reduce the number of steps that was required to publish content from 14 to just a few. Speed is essential in reporting the weather, and Drupal's content workflow provided much-needed velocity. The success of that initial project is what led to this week's migration of Weather.com from Percussion to Drupal.
The company has moved the entire website to Acquia Cloud, giving the site a resilient platform that can withstand sudden onslaughts of demand as unpredictable as the weather itself. As we learned from our work with New York City's MTA during Superstorm Sandy in 2012, "weather-proofing" the delivery of critical information to insure the public stays informed during catastrophic events is really important and can help save lives.
The team at Weather.com worked with Acquia and Mediacurrent for its site development and migration.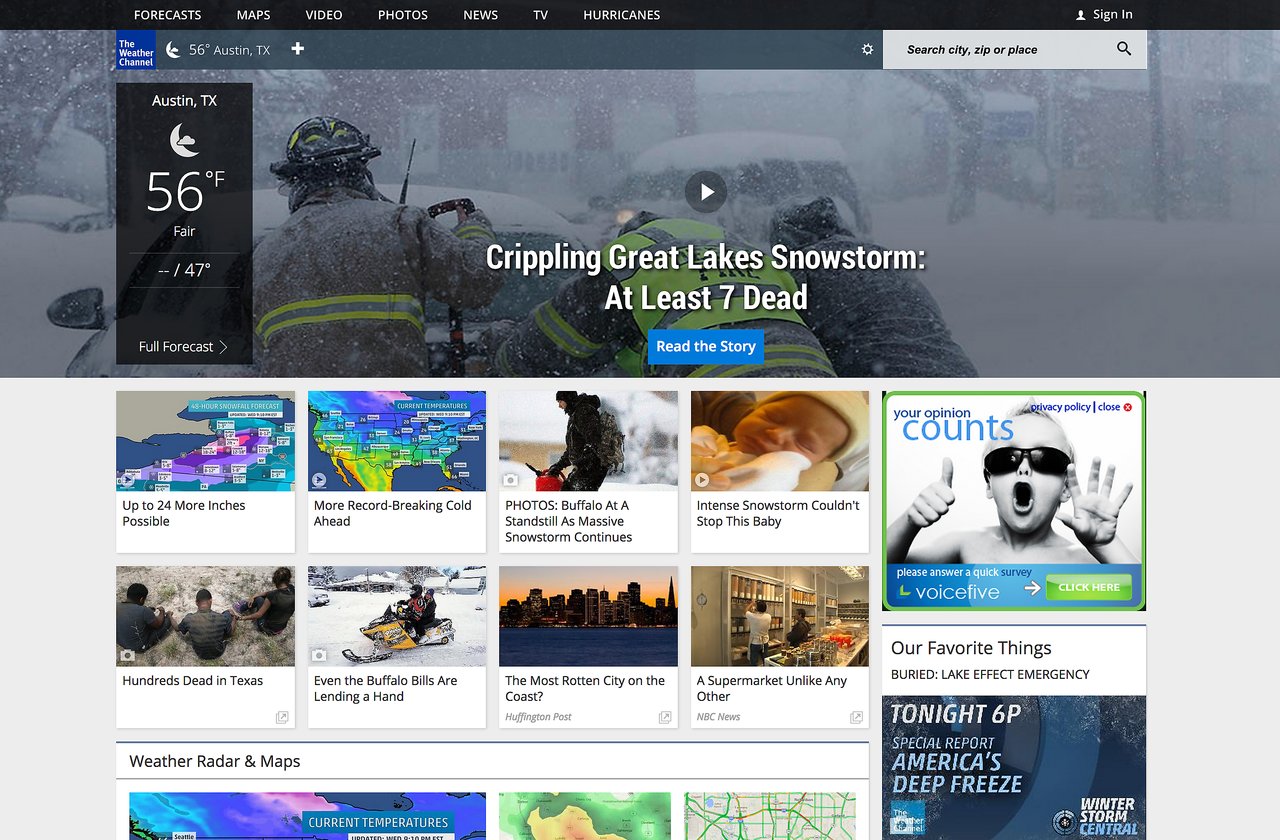 — Dries Buytaert