A lot of the recent "scores" I've listed on this site have been from serious institutions: ING, Investor.gov, The U.S. Small Business Administration, and The World Economic Forum.
But don't think for a moment that Drupal's losing any ground in other areas. I was in NYC recently, the mecca of the media and entertainment industry, and Drupal is about to get really big there — that's food for another blog post that I'm planning to write.
In the entertainment industry, comedian Chris Rock recently moved his website to Drupal and Acquia Dev Cloud with the help of SuperStar Media. We have a post with more details on the Acquia.com blog at https://www.acquia.com/blog/acquia-dev-cloud-rocks.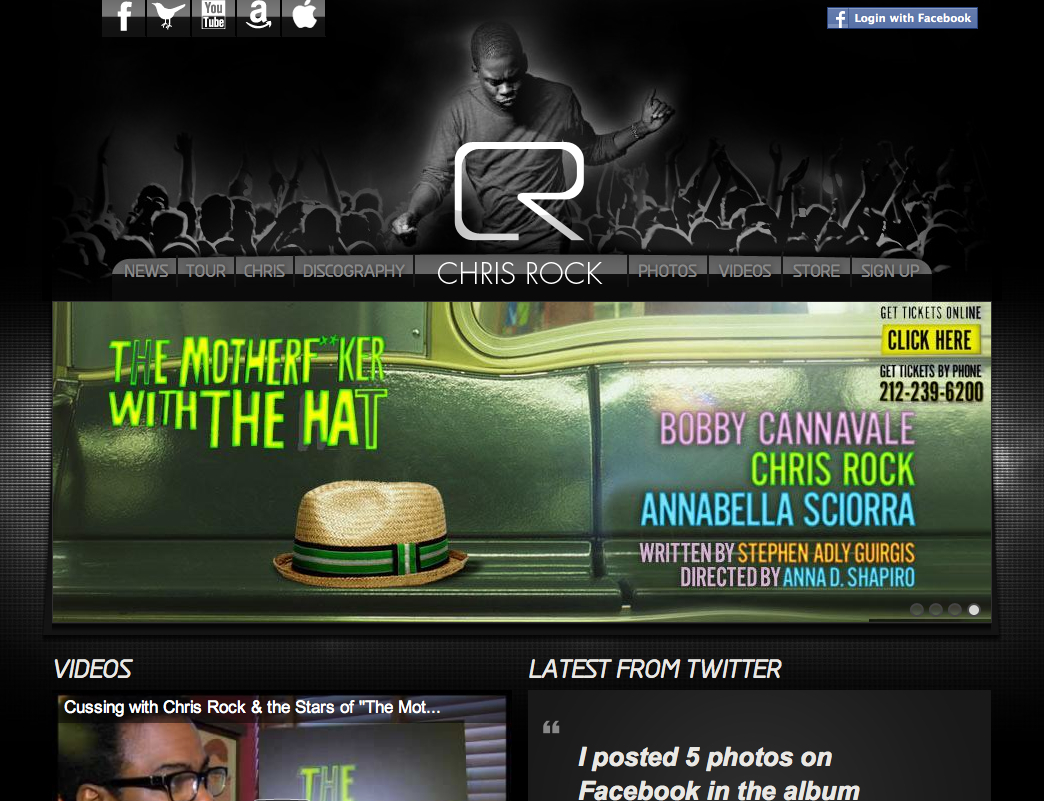 — Dries Buytaert