On March 15, Flemish newspaper De Morgen published an article about the fact that Drupal is being used by various candidates in the 2008 race for the US presidency.
While that is great information to share, the article is overly sensational, focuses too much on me rather than on the Drupal community, and comes with the seemingly obligatory Bill Gates reference. Sigh!
Credit should be given where credit is due: Drupal's successes should be attributed to the Drupal community, of which I am just one part.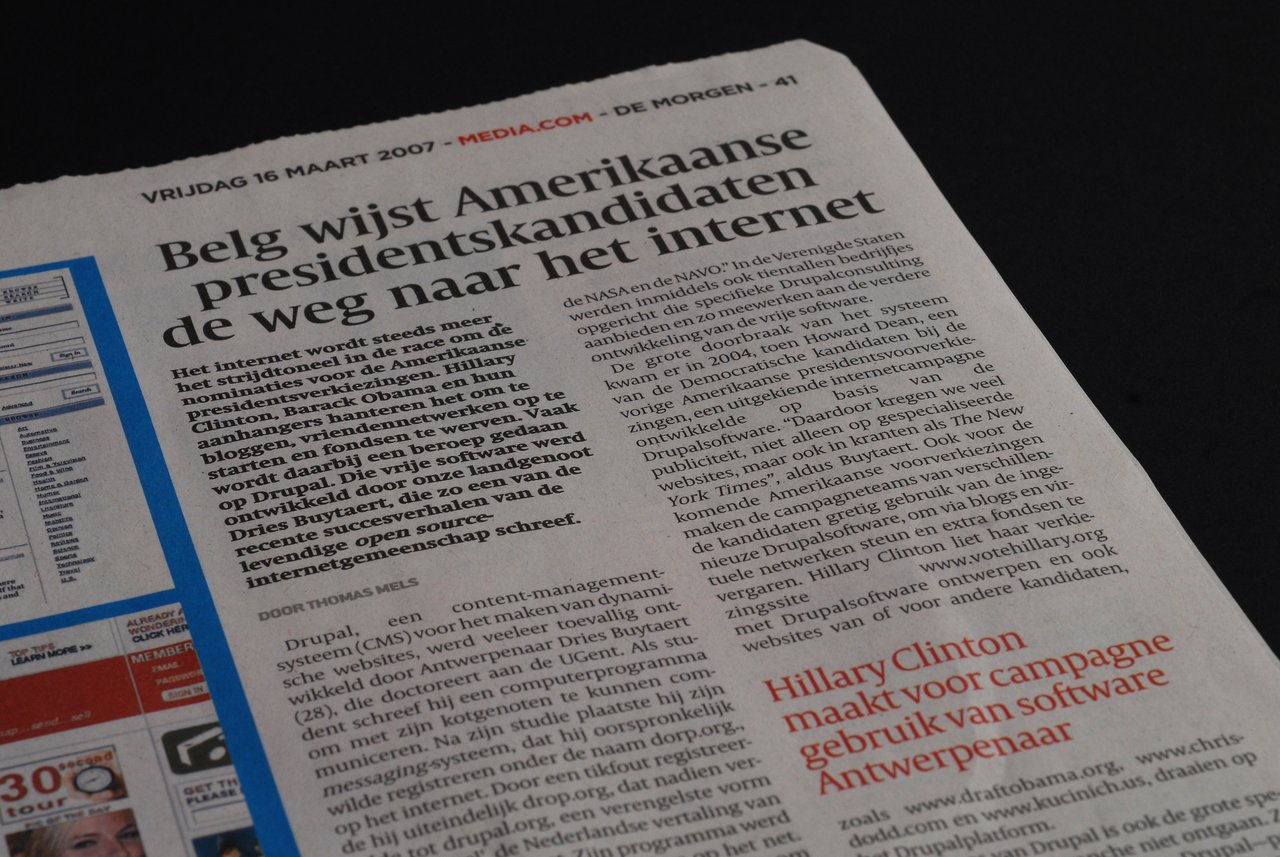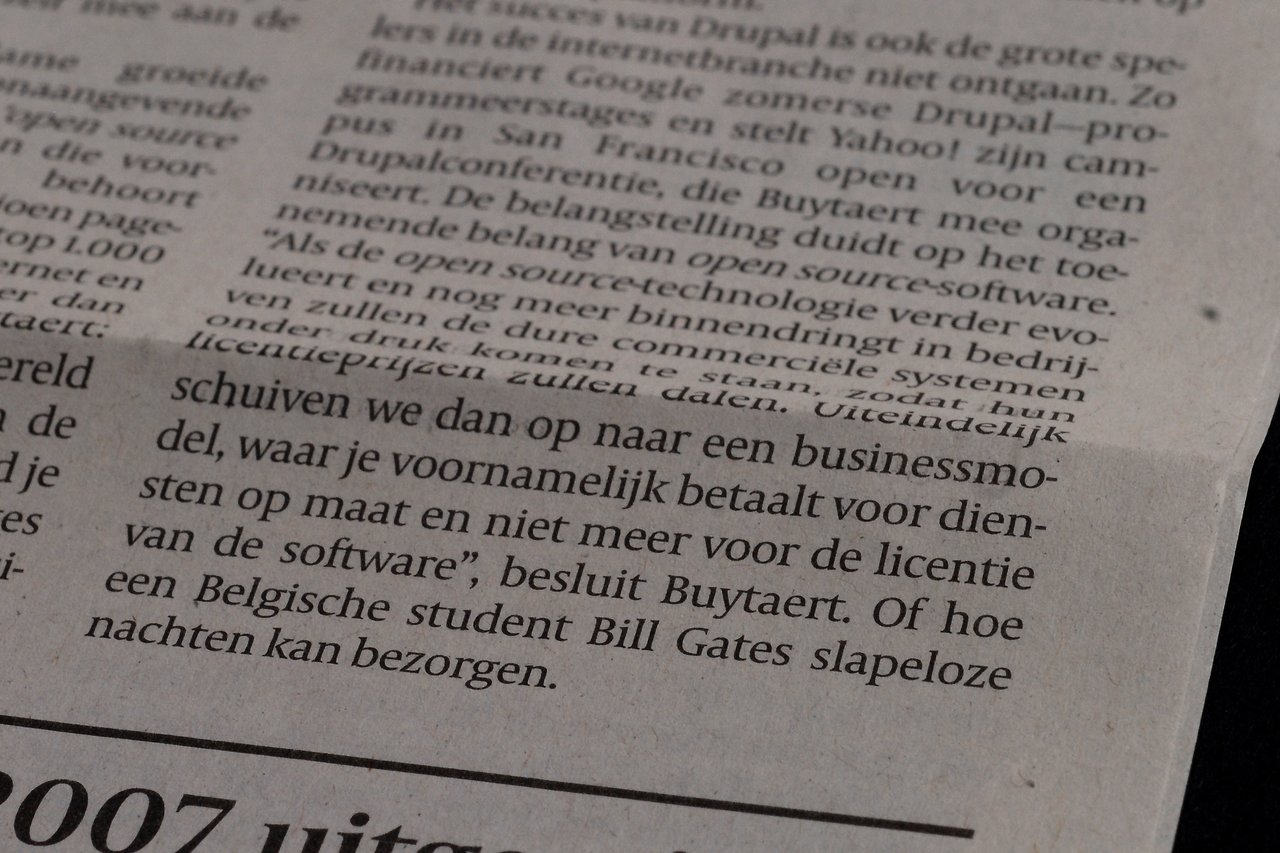 — Dries Buytaert