Back in March 2008, I blogged about a much-needed redesign soon to be deployed onto Drupal.com, to replace the oh-so-embarrassing placeholder page I've had there for years. I'm happy to announce that — thanks in large measure to the great design and development work of the good folks at Development Seed — the new and much improved Drupal.com has been launched.
The old Drupal.com site had always just been a way to protect our Drupal identity and direct folks to our true home at drupal.org. Over the years, I'd never put much thought into that site. Drupal's adoption has grown, however, and so has the traffic to Drupal.com – mostly from people typing that address directly into their browser. At 30,000 unique visitors a month, too many people see it for it to have remained its old simple self, but I still wanted a way to protect our identity and direct folks to Drupal.org.
The new site design does just that. First, it serves as a spotlight for Drupal and the Drupal community. Second, it continues to drive traffic to Drupal.org, the Drupal Planet, and groups.drupal.org. And, third, it protects our identity in two ways: when published, the Drupal.com trademark page will serve as the official repository of the Drupal trademark policy (and also generate some much-needed revenue from site ads to defray some of the licensing and trademark expenses that I am responsible for personally). Publishing the trademark policy is next on my TODO list (I'm currently incorporating some last feedback from Larry Garfield) and launching the ads will follow thereafter (more details to come).
As always, and as with any fresh launch of a new site, comments and suggestions are always welcome. Feel free to leave them here, attached to this post. I'll continue to add and tweak the the site over time, and I welcome your input.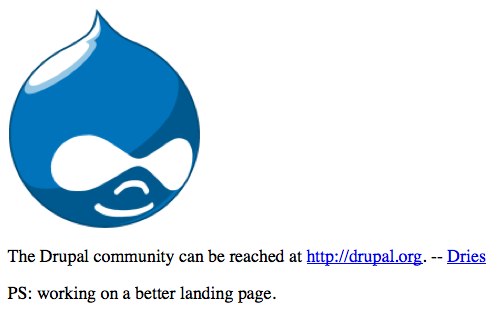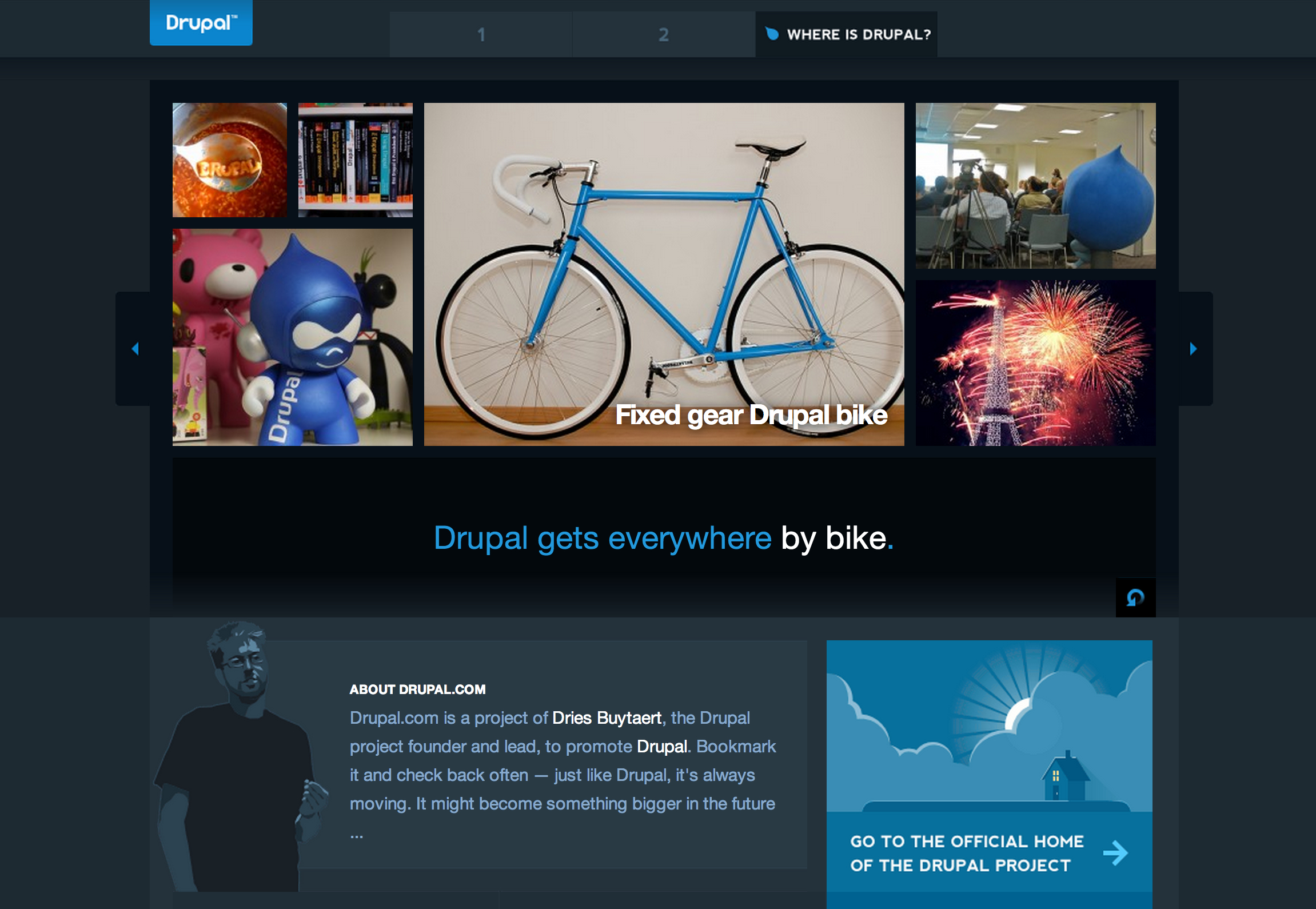 — Dries Buytaert