Each year around this time, I share the download statistics for Drupal core (see also: 2006 statistics and 2007 statistics). In other words, time for this year's update.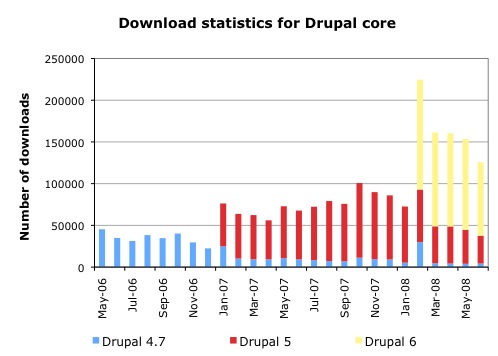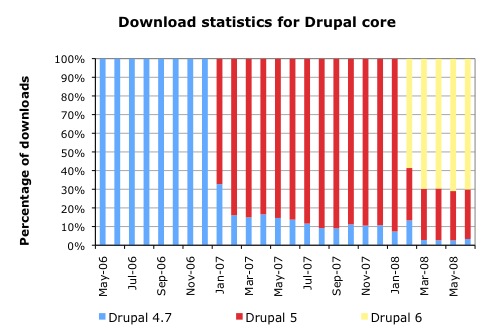 The last 12 months, from July 2007 to June 2008, Drupal core was downloaded more than 1.4 million times. The year before, from July 2006 to June 2007, Drupal core was downloaded 620,000 times. The number of downloads doubled in one year's time! And while Drupal 5 continues to be popular, the Drupal 6 core download is already a lot more popular.
These numbers do no include betas, release candidates or CVS checkouts. Also, we can't track downloads from mirrors, such as various Linux distributions, nor can we track installations through control panel software for hosting like cPanel or Plesk. Contributed themes or modules are not included in these numbers: we only looked at Drupal core.
— Dries Buytaert