Earlier this afternoon, I blogged about Stanford using Drupal. Well, if Stanford isn't enough for you, check out the main page for Duke University, recently redesigned using Drupal.
Most universities have had dozens of Drupal sites at the departmental level for some time now, but now it seems like Drupal is starting to graduate from the departmental level to the main site. Last week, I already blogged about how Rutgers University started using Drupal for their main site. More evidence that Drupal is starting to become a serious contender in the enterprise, and that more and more organizations are starting to standardize on Drupal.
It is great to see corporations, universities and governments endorse and adopt Drupal on a global scale!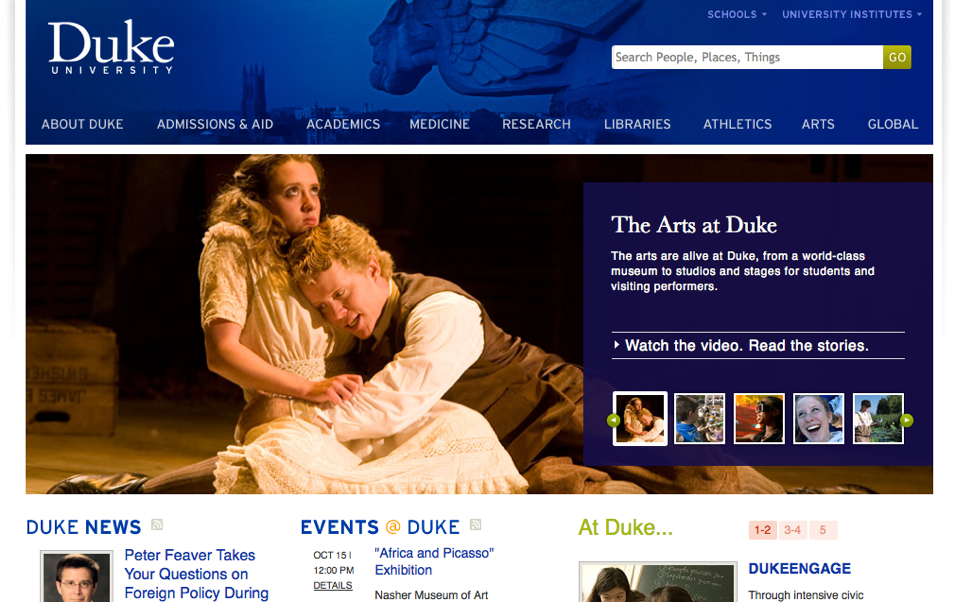 — Dries Buytaert